Posted on November 16, 2023 by Mike Means
This article was taken from the The Journal Record.
OKLAHOMA CITY – Legislators on Tuesday received an update on the housing stability program and examined ways to further address the housing crisis in Oklahoma.
State Rep. Daniel Pae, R-Lawton, and state Rep. Forrest Bennett, D-Oklahoma City, organized the study to explore the development of and access to affordable housing. They say the Business and Commerce Committee study will help them determine how to direct their focus with legislation pertaining to this ongoing issue in next year's legislative session.
"We've been working for the last several months with many stakeholders and partners in housing to try to identify opportunities for the state of Oklahoma to put ourselves on a good path when it comes to affordable housing and workforce housing," Bennett said.
Program nears end of public comment period
The committee learned the latest on the development of a program designed to help address the long-standing housing shortage in Oklahoma.
The Oklahoma Legislature looks to build off momentum created from the passage of House Bill 1031X during the 2023 special session that ran concurrently with the regular session. The bill appropriated $215 million for the creation of the Oklahoma Housing Stability Program.
The Oklahoma Housing Finance Agency is the program administrator. Agency Housing Development Director Darrell Beavers said they split the state funds into three initiatives.
To continue reading this article, please click this link.
Share and Enjoy :
Posted in State and Local News , Legislative Update , Home Builder News | Tagged housing crisis , housing shortage , affordable housing , Oklahoma
Posted on October 9, 2023 by Mike Means
This is an article taken from The National Association of Home Builders website. To view the full article, read here.
Today's home buyer doesn't just want a personalized purchasing experience — they expect it. And the numbers speak for themselves:
70% of buyers expect personalized interactions with businesses

76% of customers get frustrated when companies don't deliver personalized interactions

The fastest-growing companies drive 40% more revenue from personalization than their counterparts.
A home is arguably the most personal product in the world. So home builders must incorporate the right technology — like online buyer experiences and 3D visualizations — into their business to enable the personalized experience today's home buyers want and expect.
By being authentic, understanding your audience, and embracing technology, you can enhance your brand and provide a personalized experience for customers – making you a builder of choice.
Use Human-Centric Messaging
People don't just buy products; they are buying better versions of themselves. When a home builder can authentically help buyers see themselves living better lives and achieving their aspirations by engaging with their product, that product becomes more valuable and differentiated.
Prospective buyers are more likely to choose your brand over competitors when they see themselves in your product and story.
Close Sales through Personalization
What if you could bring the high-touch, personal experience buyers get in a Design Center right to the buyer's home? And in doing so, speed up the sales cycle?
Giving buyers a level of control to make decisions about their home and visualize it in the process can empower them to truly build a home they love that fits their needs and preferences.
This personalization in the sales cycle doesn't just benefit buyers. It also helps you as the home builder by easily increasing option take rates and earning more revenue in each transaction.
Check out this article to continue reading.
Share and Enjoy :
Posted in Home Builder News , Consumers | Tagged N/A
Posted on December 21, 2021 by Jorie Helms
 This article is excerpted from Construction Utopia, an SGC Horizon publication. To read the full article, click here.          .
Design firm Mary Cook Associates (MCA) recently released its third white paper dedicated to interior design methodology and fundamentals. This eight-part series from MCA highlights the ways developers and builders of multifamily and single-family units can respond to recent shifts in home life.
The paper, "Living It Up," develops 'Five Ps' recharacterizing livability in single-family and multifamily interiors since the COVID-19 pandemic. These are factors that were not only relevant a year ago, but remain as mainstays for many design projects.
The '5 Ps' impacting home design in the age of 'work from home':
Packages: The increase in delivery-based consumerism is directly impacting design. Making spaces that accommodate packages of all shapes and sizes has become a major new priority.

Pets: With the increase in pet adoption and ownership during the pandemic, functionality is vital for the wellbeing of pet and owner alike. Communities and homes with interior and exterior pet-friendly spaces and functional amenities, from dog wash areas to feeding and sleeping stations, is a significant draw for pet lovers.

Plug-ins: The evolving work-from-home (WFH) lifestyle has set new technology standards. Multifamily residents seek collaborative workspaces, strong WiFi, and well-thought-out places to plug in devices, while adaptable spaces are key for supporting WFH in single-family homes.

Play: Coping with the challenges of the pandemic amplified almost everyone's need for play, driving demand for recreational spaces and those that promote fitness and healthy habits, including curated space that fosters activity transitions.

Personal Space/Privacy: Remote work, virtual school, more family members at home and changing quarantining restrictions have created the need for more personal space and privacy within the home, with "pocket spaces" that create mini-territories for specific activities emerging as a design solution.
In the era of WFH, it's important that home design match increasingly complex necessities. A well-designed interior space may just turn someone's simple home into an oasis.
Share and Enjoy :
Posted in Home Builder News | Tagged N/A
Posted on December 1, 2021 by Jorie Helms
By The Editorial Board
Nov. 29, 2021 6:34 pm ET
PHOTO: STEPHANIE STRASBURG/BLOOMBERG NEWS
President Biden says he feels your pain regarding inflation, and he's made public-relations moves to show it, begging ports to move goods faster and OPEC to produce more oil. Too bad his Administration's policies reveal different priorities. Witness the Commerce Department's decision to raise tariffs on lumber, which will raise building costs in an already strained housing market.
The Commerce Department said last week that it will double the average tariff on Canadian softwood lumber to 17.9% from 8.99%. Softwoods like spruce and pine are the backbone of light construction, and a steady supply is key to restraining the rising cost of home building. For decades U.S. sawmills haven't been able to meet domestic demand, but they've leaned on government to protect their market share.
Now the Biden Administration is taking up their cause, squeezing imported wood. Commerce Secretary Gina Raimondo has framed the decision as a bargaining move, pressuring Canada to curb its lumber subsidies. But the U.S. lobby admits the tariffs are a boon to American producers.
"This is exactly what must happen for further expansion of U.S. softwood lumber manufacturing and jobs," said U.S. Lumber Coalition co-chair Jason Brochu when the tariff hike was proposed in May. That's what tariff beneficiaries always say as they charge customers more amid limited supply.
There's rarely a good time for trade restrictions, but the timing of this one is tragicomical. The same month Commerce revealed its tariff plan, lumber hit a record price of $1,650 per
thousand board-feet, more than three times the level before pandemic supply shortages began. Restored production drove prices down over the summer, but prices have risen in recent months amid rising construction demand, and now stand more than 75% above their pre-pandemic level.
The shortage would be much worse if not for Canadian lumber, which backs up U.S. output. Canada's provincial governments give a guaranteed price to timber growers, so U.S. producers have a point when they say the playing field is uneven. But Canada's subsidies are a small and likely shrinking part of its competitive footing. According to Working Forest, a trade publication, U.S. production has topped out at some 70% of domestic demand since the 1990s. Foreign producers fill the gap, led by Canada with a roughly 26% share.
The Biden Administration's tariff resumes the U.S.-Canada lumber war where President Trump left off. After a 2006 agreement on softwood lumber expired in 2015, Trump Commerce Secretary Wilbur Ross later proposed to raise tariffs on imports. Washington and Ottawa continued to haggle over each other's trade protections, but the Commerce announcement is an escalation that will do more harm to American home builders and home buyers.
President Biden campaigned against his predecessor's tariffs, but his trade policy in office has been nearly as protectionist. He's kept most tariffs in place, though cutting these border taxes would be a fast and easy way to reduce inflationary cost pressure. The Administration's priority is pleasing unions and favored businesses, not reducing inflation.
Appeared in the November 30, 2021, print edition as 'Biden Joins the Lumber Tariff Wars.'
Share and Enjoy :
Posted in Home Builder News | Tagged N/A
Posted on November 29, 2021 by Jorie Helms
In a blow to housing affordability and a move strongly opposed by NAHB, the Commerce Department today moved forward today with its next administrative review to double the tariffs on Canadian lumber shipments into the U.S. from 9% to 17.9%.
In response to the Commerce action, NAHB Chairman Chuck Fowke issued the following statement:
"With the nation in the midst of a housing affordability crisis, the Biden administration has moved to slap a huge, unwanted tax hike on American home buyers and renters by doubling the tariffs on Canadian lumber shipments into the U.S. This is the worst time to add needless housing costs onto the backs of hardworking American families. Home builders are grappling with lumber and other building material supply chain bottlenecks that are raising construction costs. And consumers are dealing with rising inflation that is pushing mortgage interest rates higher.
"This decision undermines the historic funding commitment made to housing in the Build Back Better legislation and erodes efforts by Commerce Secretary Raimondo and other Biden administration officials to tackle the lumber and building materials supply issues plaguing the industry.  Doubling the tariffs will only exacerbate market volatility, put upward pressure on lumber prices and make housing more expensive. Rather than placating China and Europe with sweetheart trade deals, the White House needs to change course and move immediately to engage with our Canadian partners on a long-term solution to the trade dispute that will end tariffs and help restore price stability to the lumber market."
Share and Enjoy :
Posted in Home Builder News | Tagged N/A
Posted on August 23, 2021 by Jorie Helms
Prices paid for goods used in residential construction ex-energy rose 0.2% in July after climbing 3.0% in June (not seasonally adjusted), according to the latest Producer Price Index (PPI) report released by the Bureau of Labor Statistics. Building materials (i.e., inputs to residential construction less food and energy) prices have declined just twice since December 2019 and have increased 19.4% over the past 12 months.
The index for inputs to residential construction, including food and energy, increased more (+0.6%) and is up 22.3%, year-over year.  This increase closely mirrors the 26% increase found in a recent NAHB survey.
Building materials prices have increased 13.0% year-to-date (YTD) in stark contrast with the same period in 2020 during which prices increased 1.1%.  The average change in the building materials PPI between January and July was +1.2% from 2015 through 2019 (the most recent data available), less than one-tenth the gain thus far in 2021.
Steel Products
Steel mill products prices climbed 10.8% in July following a 6.2% increase in June.  The pace of increases has hastened each of the past two months and prices have climbed 108.6 % over the past 12 months and 87.6% in 2021 alone.
The rate of monthly steel price increases slowed to 2.4% in May 2021, snapping an eight-month stretch during which the PPI for steel mill products rose each month by more than it had the prior month.
The monthly change in the steel mill products PPI increased by more than 10% only three times (in 1947, 1948, and 2008) over the 80-year period ending in 2020.  Monthly increases have already exceeded that mark four times in 2021.
Softwood Lumber
The PPI for softwood lumber (seasonally adjusted) decreased 29.0% in July—the largest monthly decline since tracking of the series began in 1947. Prior to 2020, the largest monthly drop in the softwood lumber PPI was a -10.7% reading from April 1980. The steep decrease came on the heels of an unexpectedly mild 0.7% decline in June as the cash price of lumber began falling precipitously in mid-May.  The PPI for softwood lumber has fallen 29.5% from its peak but remains 71.9% above its January 2020 level.
Although the direction of the index value change is encouraging, the continued volatility is not.  Price volatility as measured monthly by the PPI or weekly by industry publications remains at an all-time high for a 12-month period.
Gypsum Products
Prices paid for gypsum products increased 2.5% in July and is up 15.8% year-to-date.  Over the past 12 months, the index has climbed 21.7%–the largest 12-month increase since July 2006 (NSA).
Ready-Mix Concrete
Prices paid for ready-mix concrete (RMC) were unchanged in July (seasonally adjusted) after increasing 1.1% increase in June.
On a regional basis, prices increased in the Midwest (+0.6%) and West (0.8%), declined in the South (-0.6%), and were unchanged in the Northeast.
Although recent regional price changes have tended to balance out month-to-month, price gains in the Northeast and West have far outpaced those in the Midwest and South over the past four years.  Since July 2017, prices paid for ready-mix concrete have increased by roughly 20% in the NE and W, while prices have increased less than half as much in the MW and S (+9%).
Other Building Materials
The chart below shows the 12-month and year-to-date price changes of other price indices relevant to the residential construction industry.
As Congress continues to work on an infrastructure package, the Construction Materials index is particularly salient.  This index is much more heavily weighted with products necessary and used in large amounts in the production of "traditional" infrastructure (e.g., roads, bridges, rail).
Share and Enjoy :
Posted in Home Builder News | Tagged N/A
Posted on July 28, 2021 by Jorie Helms
From:   Chuck Fowke, NAHB Chairman
I am pleased to report that NAHB's tireless efforts to engage the White House to convene a home building materials supply chain summit to seek out solutions to end production bottlenecks that have resulted in soaring material prices has borne fruit.  
This afternoon, NAHB, along with a diverse group of stakeholders, participated in a virtual discussion regarding current challenges across the home building supply chain, its implications for the broader housing market, and possible solutions. Administration officials participating in the event included Commerce Secretary Gina Raimondo, HUD Secretary Marcia Fudge, Assistant to the President and Director of the National Economic Council Brian Deese, Assistant to the President and Director of the Domestic Policy Council Ambassador Susan Rice, and Chair of the Council of Economic Advisers Cecelia Rouse.  
Thanks to our ongoing efforts, the issue of rising material prices and supply shortages has been brought front and center to the Biden administration. NAHB stressed at this meeting that it is imperative that lumber mill producers boost production in order to meet rising demand.  
A Year-Long Effort  
I want to stress that this meeting was the culmination of a year-long effort where NAHB has been in the forefront in educating the public and policymakers about how rising lumber and building material prices are harming home builders, home buyers and the economic recovery.  
NAHB leaders have appeared on CBS This Morning and numerous times on Fox Business News. We have also been featured in Bloomberg, CNN Business, Fortune, CNBC and scores of local media outlets across the nation calling for action to address rising prices and supply shortages. Overall on the media front, we have earned more than $50 million in media coverage, with over 11,000 stories featured in national and local news. Effectively, we got $50 million in national publicity for free rather than having to pay for it.  
In the policy arena, we have reached out to virtually every member of Congress on this issue and held talks with top White House officials and Cabinet leaders. Thanks to the outreach of NAHB and our grassroots membership, several House and Senate leaders have openly raised the issue of soaring lumber prices and housing affordability with Secretary Raimondo and U.S. Trade Representative Katherine Tai. These efforts helped pave the way for today's meeting. In fact, Secretary Raimondo addressed the NAHB Leadership Council on June 28 and said that "supply chain disruptions are at the top of my mind."  
Moving Forward  
In another positive development, many of you may have seen media reports about the recent sharp drop in lumber prices. While this is good news, the lumber crisis is far from over. Most builders have not been able to take advantage of this development because producers are still selling off lumber that they purchased from mills when prices were at their peak. Moreover, sawmill output continues to lag. During today's meeting, we underscored that if supply does not increase fast enough to meet demand, we may find ourselves in the same situation as last November, when lumber prices posted a similar steep reduction only to reverse course and move to record-high levels.  
And while lumber prices have just recently begun to move downward, the price for other building materials, such as oriented strand board, continue to soar.  
While today's White House meeting was a step forward, we are not out of the woods yet. Looking ahead, we will remain laser-focused on not only lowering lumber prices and increasing supply, but also keeping pressure on policymakers to improve supply chains for all building materials in order to protect housing affordability. I want you to know that NAHB will continue to work relentlessly on all fronts to find solutions that will ensure a lasting and stable supply of lumber and other building materials for the home building industry at a competitive price.  
I invite you to learn more about what NAHB is doing to resolve the lumber crisis by visiting our lumber page at nahb.org.
Share and Enjoy :
Posted in Home Builder News | Tagged N/A
Posted on July 27, 2021 by Jorie Helms
Sales of newly built, single-family homes fell 6.6% in June to a 676,000 seasonally adjusted annual rate, according to newly released data by the U.S. Department of Housing and Urban Development and the U.S. Census Bureau. The June number follows downward revisions to the May estimate and marks the lowest rate since April 2020. Despite the recent cooling trend, new home sales are up 13.5% on a year-to-date basis.
"Sales continued to trend lower in June as some builders slow sales contracts to manage supply-chains, amidst longer delivery times and higher construction costs," said NAHB Chairman Chuck Fowke. "While lumber prices have shown some improvement in spot markets, these declines take time to translate into lower construction costs. Moreover, other items like OSB remain elevated."
"The June data came in lower than expected, and we anticipate an upward revision next month," said NAHB Chief Economist Robert Dietz. "Nonetheless, sales have trended lower as construction costs have increased and builders have sought to manage material delays and cost challenges in the construction pipeline, in addition to dealing with shortages of lots and labor in many housing markets."
A new home sale occurs when a sales contract is signed or a deposit is accepted. The home can be in any stage of construction: not yet started, under construction or completed. In addition to adjusting for seasonal effects, the June reading of 676,000 units is the number of homes that would sell if this pace continued for the next 12 months.
Inventory ticked up slightly, but remains low at a 6.3-month supply, with 353,000 new single-family homes for sale, 46.5% higher than June 2020. Inventory of homes available for sale, but not begun construction was up 84% year-over-year, a clear sign of supply-side limitations in the building market. In contrast, completed, ready-to-occupy inventory is down 44% year-over-year, to just 36,000 homes.
The median sales price was $361,800, up 6% from the $341,100 median sales price posted a year earlier.
Regionally, on a year-to-date basis, new home sales rose in all four regions, up 19.5% in the Northeast, 23.9% in the Midwest, 15.6% in the South and 4.1% in the West. These significant increases are due in part to lower sales volume during the Covid crisis a year ago.
Share and Enjoy :
Posted in Home Builder News | Tagged N/A
Posted on April 30, 2021 by Jorie Helms
Perhaps no manufactured good is less technologically sophisticated than a 2×4, while none is more complex than the latest microprocessors. Yet the U.S. economy is currently suffering from shortages of both lumber and chips—and for similar reasons.
In both cases, today's shortages are the legacy of past busts, which then led to years of underinvestment that has left producers unable to respond to sudden surges in demand. Start with lumber, which is an essential material input for home building. Sawmills and other wood product manufacturers cut their production capacity by about a quarter after the housing bust. While investment has since recovered, productive capacity in March was still about 11% below the 2006 peak.
Until recently, that seemed like a sound business decision. Most lumber and other wood products are used for construction and furniture manufacturing—two industries that looked to be permanently smaller after the mortgage debt bubble popped. The number of single-family housing starts from 2017 to 2019 was about half what it was from 2003 to 2005. Despite the capacity cuts, the Federal Reserve estimates that sawmills and other wood product manufacturers were operating at about 78% of capacity in the years immediately preceding the pandemic, compared with 79% during the peak of the housing bubble.
The problem—for both home builders and home buyers—is that the construction industry's lost decade- plus ended so suddenly. Since July, Americans have bought about 79,000 new single-family homes each month, up roughly 50% from the recent pre-pandemic average—and the pace of purchases seems to be accelerating.
Even during the best of circumstances, builders would have struggled to meet that surge in demand, because construction takes time. That's why the number of completed new homes available for sale has plunged to its lowest level ever. Builders have only been able to prevent overall inventory from collapsing by selling homes where construction hasn't yet started.
The current situation is being exacerbated by the atrophied lumber supply chain. Just as it takes time to build a house, it takes time for sawmills to boost their capacity. Until then, markets ration scarce quantities through higher prices. The producer-price index—businesses' version of the consumer-price index—shows that the cost of goods sold by sawmills are up more than 70% since the pandemic began, while the price index for all materials used in construction is up more than 13%.
Despite the strength in demand, soaring costs are causing home builders to begin cutting back on construction starts for new single-family homes.
The situation with chips may seem different, but it's actually the same. The first key piece of context is the boom-bust cycle that hit America's semiconductor industry in the 1990s and 2000s. Sales of American-made semiconductors and related devices fell from $94 billion at the peak in 2000 to less than $66 billion the following year. As of 2019, sales were worth less than $65 billion. Similarly, revenues from printed circuit assembly fell from a peak of $37 billion in 2000 to $24 billion by 2002, and were also $24 billion in 2019.
Unsurprisingly, businesses responded to the lack of sales by keeping a tight lid on their investment in property, plant, and equipment. After hitting at a little more than $33 billion in 2000, capital spending on physical manufacturing capacity by the total computer and electronics manufacturing sector was just $25 billion 2019.
Producers in the rest of the world made up the difference as demand from the U.S. and elsewhere continued to rise over the past two decades. But like American sawmills, those foreign producers were similarly unprepared to handle the surge in demand for chips during the pandemic.
Being stuck at home and flush with cash from economic impact payments and enhanced unemployment benefits led to a huge spike in spending on consumer goods that require microprocessors, including phones, TVs, laptops, tablets, exercise equipment, and cars and trucks.
At the same time, businesses felt compelled to spend more on computers, phones, and specialist medical devices either to support their remote workforces or to respond to the pandemic itself.
The combined effect has been similar to the impact of the demand for new homes on the lumber market. But instead of home builders cutting back on construction starts, we have auto makers restraining their production in a hot market even as they get stuck with inventories of parts for unfinished vehicles.
Ultimately, both the lumber shortage and the chip shortage will be resolved with some combination of lower demand and higher supply. The question is how long will it take. Investment takes time, and businesses reasonably want to be confident they won't get burned with an overhang of excess capacity if the current demand spikes prove short-lived.
This means that the fastest way to fix the current shortages and bring prices back to normal—at least, the fastest way that doesn't involve tanking the economy—is to keep the boom going. And that seems like the plan of both the Federal Reserve and elected officials.
Write to Matthew C. Klein at matthew.klein@barrons.com
Share and Enjoy :
Posted in Home Builder News | Tagged N/A
Posted on January 25, 2021 by Jorie Helms
The Oklahoma Home Builders Association has selected Jim Schuff, co-owner of Vesta Homes, as 2021 president.
Other officers are Brandon Jackson, of Tara Custom Homes in Tulsa, vice president-treasurer; and Ron Nance, of The Oaks in Lawton, vice president-secretary. Steve Taylor, of CenterPoint Energy, is chairman of the Associates Council.
Four people have been added to the Oklahoma Housing Hall of Fame.
Irvin "Bud" Blakley, as both a past president of the Oklahoma Home Builders Association and the Oklahoma Lumbermen's Association, was a leader in housing for rural Oklahoma. Through his building company and lumber company in Chandler, he was involved in thousands of homes.
He was active in civics both in Davenport and Chandler. He also was active with the state associations, and the National Association of Home Builders. He was Oklahoma Builder of the Year in 1984 and was one of the state's first Certified Professional Builders.
Leo Cravens served as the Oklahoma Home Builders Association's executive officer from 1973 to 2004. He was also principal lobbyist for the association. He was also a past president of the Oklahoma Society of Association Executives and held the Certified Association Executive designation.
He helped shape the housing industry in regard to licensing, workers compensation reform and the association's support of state "right-to-work" policies.
Ben Newcomer was a homebuilder and developer in the Norman area for more than 40 years. He was in the local and state associations and served was president of the state association in 1983. He most influential as a mentor to many, helping young builders and developers learn the intricacy of their profession. He also was an avid golfer and used lessons learned on the course in many of his business dealings.
Tom Wenrick is a developer, Realtor, and appraiser with 50-plus years of real estate experience, recognized as one of Tulsa's foremost developers of residential subdivisions and commercial properties.
"It is Tom's successful legislative advocacy where a developer's lot inventory to be taxed at cost rather than retail until sold to a third party that distinguishes him among his peers and that has saved builders thousands, if not hundreds of thousands, of dollars over the years," the state association said, noting that Wenrick is a past president of the Tulsa and state associations and both have honored him with Builder of the Year awards.
Share and Enjoy :
Posted in Home Builder News | Tagged N/A
Posted on December 14, 2020 by Jorie Helms
After drifting lower from mid-September to mid-November, lumber prices are on the rise again. Prices peaked at an all-time high of roughly $950 per thousand board feet in September before gradually moving down to around $550 per thousand board feet last month.
However, according to Random Lengths, lumber prices are now above $650 per thousand board — up nearly 20% over the past four weeks.
Elevated lumber prices since mid-April have added thousands of dollars to the cost of new single-family homes and apartment units.
Indications are that lumber producers are reducing production heading into the slower winter building season, even as new residential construction continues to outpace seasonal norms.
However, there is some good news on the lumber front regarding tariffs on Canadian softwood lumber.
The U.S. Commerce Department's International Trade Administration published an administrative review of anti-dumping duties in late November, followed by an administrative review of countervailing duties on Dec. 1.
The effect of the reviews is that duties on shipments of Canadian lumber into the United States, which currently stand at 20%, will be reduced by more than half, to roughly 9%. The tariff reductions are expected to go into effect in mid-December.
"This is a step in the right direction, as tariffs have contributed to unprecedented price volatility in the lumber market, leading to higher prices and harming housing affordability for American families," said NAHB Chairman Chuck Fowke. "The United States needs to work with Canadian officials to end the tariffs and achieve a long-term, stable solution in lumber trade that provides for a consistent and fairly priced lumber supply."
NAHB continues to work on all fronts to find solutions that will ensure a lasting and stable supply of lumber for the home building industry at a competitive price.
For more information on the tariff reduction, contact Felicia Watson at 800-368-5242 x8229 or David Logan at x8448.
Share and Enjoy :
Posted in Home Builder News | Tagged N/A
Posted on December 8, 2020 by Jorie Helms
Registration is open for IBSx, the new International Builders' Show® virtual experience from NAHB. The in-person event was transitioned to a virtual show due to health and safety concerns surrounding the COVID-19 pandemic.
This online alternative to IBS, the most comprehensive business-building event in residential construction, will showcase the most innovative new products, offer live and semi-live interactive education sessions with on-demand recordings, feature creative networking opportunities such as live chat and one-on-one meeting requests, and much more. Registrants can participate in all of the IBSx offerings, Feb. 9-12, from 10 a.m.-6 p.m. ET daily.
"IBS has always been the premier show of the industry, and this year is no exception. While this year's show is a different format than our attendees are used to, we think they will really be impressed with the new offerings and top-notch industry access they have come to expect," said NAHB Chairman Chuck Fowke. "NAHB is excited about the new IBSx virtual experience where participants can log in and have access to innovative product demos, networking opportunities and education sessions — all available from home or the jobsite, on-demand and when they want the information."
The week will kick off with a special keynote address from well-known television host Mike Rowe. Participants will also be able to stay on top of the latest industry trends and exciting new product launches and demos through product areas such as the Home Tech Zone and Start-up Zone. Networking opportunities and one-on-one live meetings with top industry suppliers and service providers will also be part of the week.
Participants who register with an All Access pass can expand their skills and learn about a variety of cutting-edge topics offered in the more than 100 exclusive education sessions featuring top industry speakers. Another big draw of the week is the unveiling of NAHB's official show homes, The New American Home® and The New American Remodel®, through a series of virtual tours and presentations. The homes are designed to showcase innovative building technologies, emerging design trends and the latest building products.
IBSx is not open to the public. Industry professionals should register at BuildersShow.com. Expo passes for the virtual event are free for NAHB members, and $50 for non-members. Early-bird pricing — available through Jan. 8 — for an All Access: Education + Expo pass is $199 for NAHB members and $299 for non-members.
Further details on the virtual offerings will be forthcoming. For more information on IBSx or the International Builders' Show, visit BuildersShow.com.
Share and Enjoy :
Posted in Home Builder News | Tagged N/A
Posted on November 30, 2020 by Jorie Helms
Trends in design are inevitable. Some stay for a while, and others just last for a season or two. During the fall season, the trend toward design that elicits feelings of warmth and comfort is prevalent. And with the unwelcome addition of COVID-19 to our daily lives, there has been a trend to create multifunctional spaces that foster feelings of well-being. Merchandisers share how you can incorporate these trending design details into your projects and create positive vibes with prospective buyers.
Materials
As home buyers are looking more and more to their homes as a sanctuary, there is a trend to design with more natural and organic materials. Biophilic design and bringing in greenery with art, wall coverings, or plants into the design continues to be an important trend. And it makes sense when you consider the proven power of nature and natural elements in design. Organic, natural materials incorporated into design can reduce stress, blood pressure and anxiety, as well as enhance a sense of wellbeing.
Fabrics
Creating a cozy, lush environment that promotes relaxing at home is something buyers will be looking for. Textural throws, layered area rugs, and chunky, oversized knit pillows are a great way to meet this expectation. Another fabric that can instantly give a cozy feel is velvet. Very few things say "cozy and safe at home" like velvet upholstered furniture.
Outdoors
We have discussed at length the importance of bringing the outdoors in, and to no one's surprise, this will continue to be a trend this fall. As more buyers are spending more time in their homes, they want to know they have options for work and entertainment. They need to see that their living area is not limited to the four walls of the house. Bringing the outdoors in either literally by walls that fully retract or visually by floor to ceiling windows continues to be an important trend.
Fall traditionally spurs the trend for designs that promote warmth and comfort. This year is no different. In fact, we would say it is even more so with COVID as part our world (for now). Designing spaces that foster feelings of well-being is most definitely on trend.
This post originally appeared on Best in American Living. Post courtesy of Sue Ridgeway, Director of Marketing at Lita Dirks & Co., an interior design and merchandising firm based in Greenwood Village, Colo.
Share and Enjoy :
Posted in Home Builder News | Tagged N/A
Posted on November 16, 2020 by Jorie Helms
In the wake of the COVID-19 pandemic, certain patterns and trends have begun to emerge in the housing industry — in particular, higher demand for housing in lower-density areas. How much of these trends, though, are actually a change in demand or behavior, or just a continuation of existing trends that may have been accelerated through COVID?
"When we think about the conversation around suburban and urban development, it's really thinking about the extent the trends are on the curve, or if this is really a shift," moderator Richard Gollis observed during NAHB's recent The Future of Urban and Suburban Housing in the Wake of COVID-19 webinar. Gollis was join by panelists from NAHB, CoStar, Zillow and Toll Brothers Apartment Living, who presented information from various segments of the industry to highlight growing trends.
According to NAHB Chief Economist Dr. Robert Dietz, increased construction activity in lower-density markets was already occurring as part of the housing affordability crisis, with the COVID-related shift to telecommuting accelerating the trend as people have more flexibility to live outside of large metro areas. Supply can respond better in lower-density areas as well because of the lower cost to build, and may affect the size and design of single-family homes and types of multifamily projects being built in these areas as well.
The same can be said for demand for multifamily rentals, according to John Affleck, vice president of market analytics at CoStar. Supply and demand have geared toward the suburban markets — a trend already in progress pre-COVID — with suburban multifamily products comprising all the rental demand in the second quarter of 2020.
This has impacted rents, as historically expensive markets such as San Francisco, San Jose, Seattle and Boston have seen double-digit decreases in asking rents since their March peak. Meanwhile, smaller suburbs and cities such as Inland Empire, Calif. (a bedroom community of Los Angeles), Norfolk and Richmond, Va., and Memphis, Tenn., have seen rents increase between 3.6% to 5.3%.
Not every suburb is the same, though, noted Charles Elliott, president of Toll Brothers Apartment Living — both in terms of performance as well as mindset.
"The meaning of suburbs is very relative to people," he stated, providing Toll Brothers' success in the urban core of New Jersey — which can be considered a suburb of New York City — as an example.
Elliott predicts the urban and walkable suburban markets will come back strong because of rising interest among Gen Z, and also noted increased interest in second homes as a result of the increased flexibility of working from home.
Gen Z and millennials are key drivers in the real estate market, observed Svenja Gudell, chief economist for Zillow Group, as many millennials are reaching or have reached 34 — the median age of first-time home buyers. Those with the means to buy are facing an increasingly competitive market, however; although interested home buyers have been active, sellers have been apprehensive to put their properties on the market, leading to tight inventory and quick sales. Low interest rates are helping buyers, she added, but they aren't going to make up for the extremely high prices.
Other trends to watch include the size of single-family homes, which had been on a decline but is likely to increase as people look to expand their available space. Flexible design will play a key role in that as well. Higher unemployment rates among younger age groups is also likely to have a lasting impact on the rental market, with an increased number of young adults moving back in with their parents as a result.
A replay of the webinar is available at nahb.org, and is free for members of the Multifamily Council and Housing Credit Group.
Share and Enjoy :
Posted in Home Builder News | Tagged N/A
Posted on November 3, 2020 by Jorie Helms
Despite what many believe, Gen Z and Millennials do want to become homeowners and they're excited by the prospect. However, they face different obstacles than their parents and grandparents did. These challenges include lack of mortgage education, lack of suitable housing supply, and an unprecedented amount of debt that limits buying power and makes them fearful of taking on more. Any long-term effects on the attitudes and intentions due to COVID-19 are still unknown, but we have yet to see indications of major changes in sentiment. 
In a 2019 Fannie Mae survey of homebuyers aged 18-34, 88% said they are confident they will achieve homeownership someday. But contrary to previous generations, their desire to be homeowners is more emotionally driven than financial. 80% say homeownership is the best way to make it on their own, and less than 50% say they want to use their home as an asset.
As for what they desire in a home, 69% say they are open to a smaller home as long as it meets their needs. According to the Joint Center for Housing Studies, between 2018 and 2023, there is expected to be a 7% rise in homebuyers who are single and a 6% increase in those who are married with no children, which may signal the need for smaller homes. Smaller homes, however, are in short supply, in comparison to the larger homes that previous generations sought. 63% also say that they are open to fixer-uppers but, despite their flexibility, only 31% believe they would be able to find a home in their price range.
Among their biggest struggles is the high amount of debt that plagues these generations, in part, due to the rising costs of higher education. According to Northwestern Mutual's 2019 Planning and Progress Study, U.S. adults aged 18+ report having an average of $29,800 in personal debt, exclusive of mortgages. This could be one of the many reasons that 55% of those surveyed believe homeownership is out of reach financially.
There is also a considerable lack of education preventing younger homebuyers from taking the next step. For instance, 73% were unaware of affordable down payment mortgage options, as low as 3%. Fannie Mae findings also indicate a low awareness of affordable housing solutions that go beyond traditional site-built models. Only 39% of respondents were aware of manufactured homes as a more affordable option. And when shown what the newest generation of manufactured homes looks like, the number of respondents who were interested increased by 31%.
The silver lining, however, is that housing professionals have an opportunity to help reach these generations simply by understanding their needs. 64% said that they expect lenders to educate them about the mortgage process, and many future homebuyers can benefit from housing counseling from a HUD-approved nonprofit housing counseling agency. As an industry, if we are willing to step into that advisory role, we can be more successful in helping prospective homebuyers become homeowners. 
Learn more about housing affordability at FannieMae.com/Affordable
Share and Enjoy :
Posted in Home Builder News | Tagged N/A
Posted on September 8, 2020 by Jorie Helms
Steve Shoemaker, new president of Ideal Homes of Norman. [PHOTO PROVIDED]
NORMAN — Ideal Homes has promoted Steve Shoemaker from vice president of sales and marketing to president of Ideal Homes.
Shoemaker has led marketing for the company since 2003. He is the first company president to be named from outside the original ownership group.
"Steve and I have worked closely together for the last 16 years. He loves this company and its people," said Vernon McKown, founder and CEO. "While his primary strategic focus has been on the sales, marketing, and design center side of our organization, he has a great strategic mind for the big picture and has played a vital role on our senior management team as we've set big goals for growth and leadership development."
McKown remains as CEO and chairman of the management team. As part of the ownership group that started the company in 1990, he has led the company's sales, marketing, land development and day-to-day operations.
Going forward, he plans to focus on setting the stage for Ideal's future growth. Shoemaker will continue to guide sales, marketing and the design center while taking on IT and company leadership development initiatives.
Shoemaker holds a Bachelor of Science degree in mass communications/public relations from Oklahoma Christian University and holds the MIRM designation — Master in Residential Marketing — from the National Association of Home Builders. He has served on the Oklahoma Occupational Licensing Advisory Commission since 2018.
He and his wife, Jama, have three sons.
Ideal Homes has developed and builds in 18 neighborhoods in the Oklahoma City metro area, including Blanchard, Choctaw, Deer Creek-Edmond, Guthrie, Moore, Mustang, Norman, Piedmont and Yukon, and in Stillwater.
Share and Enjoy :
Posted in Home Builder News | Tagged N/A
Posted on September 2, 2020 by Jorie Helms
Only a developer as seasoned as David Yost could pull this off
Richard Mize
Living room of "the Perfect House," 12209 Grand Cedar Lane. [BRYAN TERRY PHOTOS/THE OKLAHOMAN]
Developer David Yost and designer-real estate agent Joyce Brown worked together to build "the Perfect House" at 12209 Grand Cedar Lane in Yost's Stonemill Manor neighborhood, a small enclave next to his larger Stonemill addition a quarter-mile west of Coltrane Road on the south side of NE 122.
Developer David Yost and designer-real estate agent Joyce Brown in "the Perfect House" at 12209 Grand Cedar Lane.
Kitchen at 12209 Grand Cedar Lane, which David Yost has dubbed "the Perfect House."
A view of the multipurpose utility room at 12209 Grand Cedar Lane.
A view of the master bedroom at 12209 Grand Cedar Lane. [BRYAN TERRY PHOTOS/THE OKLAHOMAN]
A view of the master bathroom at 12209 Grand Cedar Lane.
Park and trails at Stonemill Manor, a quarter-mile west of Coltrane Road on the south side of NE 122.
Pergola in the park at Stonemill Manor, a small enclave next to the larger Stonemill neighborhood by developer David Yost.
A couple of years ago, seasoned developer David Yost hit upon an idea to stimulate interest in one of his neighborhoods: A show house, but more than a show house: "the Perfect House."
It took a couple of years to build: 4,720 square feet, two bedrooms down and two bedrooms up, three baths, a half-bath, a study, formal dining room, casual dining area, big game room and a multipurpose utility room at 12209 Grand Cedar Lane in Stonemill Manor, a small enclave next to his larger Stonemill neighborhood a quarter-mile west of Coltrane Road on the south side of NE 122.
It took a village to put bricks and mortar and style and finish to the vision that Yost and Joyce Brown brainstormed. Brown is a real estate agent, designer and Yost's sometimes business partner. Lots are available in Stonemill Manor. The idea was to literally set the standard for what is expected of custom builders.
"We came up with a novel — maybe crazy — idea: Why couldn't a developer with 35-plus years' experience working with luxury homebuilders, and a multiple winner of the Realtor Readers' Choice Award, who is a gifted interior designer, who studied design in Paris, build a perfect home? A home that would showcase the quality that we demand in Stonemill Manor?" he wondered. "My close relationship with the best-ofthe-best subcontractors would assure excellent craftsmanship.
"There would be no financial or time constraints, Joyce would have the time and budget to give full expression to her superb interior design and staging talents, and I could obtain a retired builder/ subcontractor to oversee and manage all phases of construction. The idea, once germinated, became an obsession and we dived in. Well, 22 months later, we have finished the epic endeavor, and darned if it doesn't seem, to us, like it is 'Perfect.'
What makes it perfect? That takes some telling, as well as photography.
"The house is a perfect balance of form and function. The performance of the house makes you feel comfortable, and the beauty of the house makes you want to stay, to linger," Brown said. "A home should be designed in such a way to make everyday living easier and more enjoyable. This house manifests those principles into tangible elements that embrace you and draw you in.
"We wanted the style of the home to stand the test of time. Our inspiration was an old-mansion look mixed with modern elements."
How did they get to "perfection"?
"Caveats aside, I think we were able to build the house to the highest standards because we had no timetable for completion and no budget constraints," Yost said. "We were convinced that if we treated each aspect of the building process as if it were the most important of all, and not accept the result until it was flawless, we could build the 'perfect' house. And from building the pad and footing, to hanging the mirrors, and final paint touch-up, that's what we did.
"Of course the key to that being possible was to have the most talented and experienced subcontractors available and willing to work for us, and I believe we were able to do that."
Drawing upon experience
A less seasoned developer wouldn't dare, and probably couldn't.
"For the past 45 years, I've been totally immersed in the world of land development, and have known the great builders from Henry Coffeen, Earl Austin, J.W. Mashburn and Mark Dale to name a few, through our present group of highquality, young builders," Yost said. "I have worked with their architects and designers, their engineers and subcontractors and have developed friendships and working relationships with many of the best of them. I knew the subcontractors I wanted to actually build our house, and I had to be very patient when scheduling them."
Yost is perhaps known best for his commitment to natural resource conservation, especially tree preservation. He has his own tree farm. A builder in one of his neighborhoods has to be willing to sculpt a lot from the woods, surrendering any trees only to the footprint of the house itself. Choosing the best lot for that, with big, mature trees, was the first step toward the "Perfect house."
"I worked with Tim Johnson, my engineer, to establish a pad elevation that would take most runoff away from the house and to the street, which fits the overall neighborhood drainage plan. This involved a good amount of fill (dirt), which was carefully compacted to avoid settling," Yost said. "Raising the pad elevation gave the facade of the house a more imposing look from the street and provided a superb view of the adjacent park with the waterfall and stream, and made them not only visible, but audible, as well."
Then, a highly sought after foundation contractor was brought in to build an oversize footing and stem wall for extra support; a framing contractor recommended by Don Chesser used upgraded 2-by-6's for outside walls, heavier-duty trusses at closer spacing than is typical, and erected one especially long clear span requiring a Glulam beam (glued laminated timber) specified by a structural engineer, who also double checked other loading.
The 'Perfect house' has Grand Manor roofing shingles by CertainTeed, more expensive but worth it, Yost said, open-cell spray foam insulation instead of typical blown-in insulation, for extra energy efficiency and quiet, and three Carrier heatand-air units.
Yost drew on decades of relationship and experience: A-list plumbing contractor, electrician, drywall installer, painter, a tile contractor "who turned out to be a true artiste" and did "stunning" work, heat-and-air contractor Don Hawkins, whose father installed the HVAC in Yost's first rental project 45 years ago.
"Joyce and I couldn't be happier with our Stonemill Manor show home," Yost said. "As the developer of the neighborhood, I wanted it to represent my commitment to be the best upscale neighborhood in our market area."
A virtual tour of the home is available at www.stonemillmanorshowhome.com.
Brown explained what makes the rooms and spaces "Perfect."
Kitchen
"Is it possible to have a love affair with your kitchen? The allure of this kitchen attracts you to spend time in it, whether you're cooking or not," Brown said. "The reason you may feel a seductive attraction to the space is the perfect balance of form and function. The form is shaped by floor-to-ceiling cabinetry, sparkling lighting, quartz exterior countertops, designer backsplash and a skillfully crafted built-in china hutch," Brown said.
"The function is attained by way of a carefully planned appliance layout, which makes everyday cooking & social gatherings a breeze.
"To help keep everything clutter-free, a working pantry provides space to stow the unsightly countertop appliances, while providing additional work space. Joining form and function together is a large 5-by-9-foot island, crowned with a gorgeous slab of granite to become the focal point of the space. The island is free from built-in appliances to create an unobstructed centerpiece, and provide uninhibited space for party layouts and work space."
Living room
"The living room has a cathedral ceiling with wood beams and the cast-stone fireplace has a mirrored focal wall above. All the main living areas are open and flow one space to another — even out to a 600-square-foot outdoor living area. Three large sliding glass doors open from the indoor living to the outdoor living. Remote control Phantom screens enclose the tiled patio, with fireplace, making it useable year-round and doubling the entertaining space," Brown said.
Dining area
"The spacious formal dining area sparkles from the light of a crystal chandelier, against the backdrop of a hand-painted focal wall ... the 'final touch,' (using) the other areas and colors of the home as inspiration so the wall would feel like an organic part of the overall design. A traditional coffered ceiling, columns and chevron wood floor frame the space," she said.
Utility room
"Every woman dreams of this space," Brown said. "To begin with, the room is beautiful, with vintage marble floors, glass pendant lighting, quartz counters and shiplap feature wall with open shelves. If you're enjoying a game or HGTV in the outdoor living area and feel a little thirsty — no problem. The multipurpose utility space is conveniently located nearby, where a refrigerator space & wet bar/utility sink are tucked just inside its carefully planned layout.
"At the opposite end is a built-in floating desk with leathered granite top for your favorite project, and a walk-in storage closet to stow whatever your heart desires. The finishing touch is a swinging butler's pantry door — just in case your hands are full.
Master bedroom
"Traditional trims are combined with modern finishes to create a relaxing, elegant space," Brown said. "From its generously sized sitting area, gorgeous park views can be enjoyed through the large picture window. A door adjoins the bedroom to the outdoor living area for a cozy snuggle by the fireplace. The tray ceiling with dental molding exhibits the attention to detail, as each of the 400 blocks of dental molding were individually cut and installed by hand.
Master bath, closet
"Floor-to-ceiling marble tile, herringbone marble tile floor, marble countertops, soaker tub, incredible walk-in shower completely encased in marble tile. The closet was designed like a boutique with pull-down hanging rods, designer lighting, and a floor-to-ceiling mirror with a hidden velvet-lined jewelry cabinet," she said.
Study
"The mix of traditional, warm, stained wainscoting and new-trend Sputnik lighting. It's not at the front door entry, so you won't have to apologize for a messy desk when an unexpected guest pops by for a visit. The gorgeous view to the park and lots of natural light.
What else?
"The views, the views the views. The house was designed to take advantage of the truly enchanted park that it adjoins. You can hear the sounds and see the beauty of the park stream and waterfalls, and take a quick stroll on the park trails to the putting green and picnic in the rock pavilion with a working water wheel. ... The outdoor grill is tucked away on a connected grilling enclosure. Accessibility to outdoor spaces was carefully planned, with four doors opening to the 600-square-foot outdoor living space. The window placement was designed to provide natural light to every part of the home, while every window also provides a gorgeous view.
For privacy, the guest suite is positioned at the opposite end of the home from the master. The only problem may be that your guests will never want to leave. Highfashion lighting, white oak cabinetry, leathered counter and vessel sink. Floating staircase with hand-made, custom-designed, wroughtiron railing."
See this article in the e-Edition Here
Share and Enjoy :
Posted in Home Builder News | Tagged N/A
Posted on August 14, 2020 by Jorie Helms
NAHB sent a letter to President Trump expressing the housing industry's growing concern and seeking prompt action regarding soaring lumber prices and supply shortages that are harming the housing sector and the economy.
NAHB is urging the White House to play a constructive role to alleviate this growing threat to housing and the economy by calling on domestic lumber producers to ramp up production to ease growing shortages and making it a priority to work with Canada on a new softwood lumber agreement that would end tariffs averaging more than 20% on Canadian lumber shipments into the United States.
As the nation fights to rebound from the effects of the COVID-19 pandemic, housing has been a bright spot for the U.S. economy, particularly single-family construction, with permits running 3.4% higher during the first half of 2020 compared to the first half of 2019.
However, builders are seeing shortages of lumber resulting in an 80% increase in lumber prices since mid-April. Framing lumber prices reached a record high in late July, while oriented strand board prices have increased 138% over the past year. These sharp increases are unsustainable, particularly in light of the housing affordability crisis.
NAHB's letter to the White House stressed that housing can do its part to create jobs and lead the economy forward; but in order to do so, we need to address skyrocketing lumber prices and chronic shortages.
NAHB recently sent a similar message to Commerce Secretary Wilbur Ross, U.S. Trade Representative Robert Lighthizer and Zoltan van Heyningen, executive director of the U.S. Lumber Coalition.
Share and Enjoy :
Posted in Home Builder News | Tagged N/A
Posted on August 6, 2020 by Jorie Helms
The National Stone, Sand & Gravel Association (NSSGA) has awarded multiple Dolese Bros. Co. locations with Safety Excellence Awards, including Coleman Quarry, Hartshorne Quarry, Ponca City's 7 Mile Mine, Mustang Sand and OKC East Sand. NSSGA will present the awards at its virtual 2020 Legislative & Policy Forum in September.
"These Safety Excellence awards are a direct result of Dolese employees making safety a personal value on the job each day," Dolese President and CEO Mark Helm said. "The fact that numerous locations were recognized is something to be celebrated. It is also a challenge for us to continue delivering on our commitment to safety."  
The NSSGA Safety Excellence Awards originated in 1987 and are presented to aggregates operations that maintain a safe workplace, evidenced by their safety performance over a consecutive period of time without a Mine Safety Health Administration (MSHA) reportable injury.
MSHA uses the metric of Total Reportable Injury Rate (TRIR) to monitor reportable injuries. Dolese has seen a consistent decrease in its TRIR as its safety practices have continued to improve during the previous several years.
The NSSGA Safety Excellence Awards recognize operations based upon TRIR performance compared to the rest of the aggregates industry. NSSGA's safety awards recognize individual operations as well as companies.
"Dolese is focused on improving our safety culture even more by making safety a personal value of all our team members," Dolese Health, Safety and Environmental Department Director David Finley said. "It's an honor to receive these awards from the NSSGA because it is an indication of our success compared to our peers in the country."
Dolese, headquartered in Oklahoma City, has more than 60 facilities across the state. Learn more about Dolese at www.dolese.com
Share and Enjoy :
Posted in Home Builder News | Tagged N/A
Posted on July 14, 2020 by Jorie Helms
Housing affordability has long been at the forefront of housing policy and attention. It's been even further ignited by the COVID-19 pandemic's effect on employment and people's ability to afford somewhere to live.
Recent land use trends — such as form-based codes (FBCs), planned unit development (PUD) and traditional neighborhood development (TND) overlay zones — provide additional development methods to make the residential development and regulation process more efficient. However, some localities are moving in the opposite direction by enacting burdensome residential design standards that go well past good design principles, and into regulation that increases costs, limits consumer options, prices out certain populations and raises a number of legal concerns.
NAHB's Residential Design Standards: How Stringent Regulations Restrict Affordability and Choice report addresses this issue. Included in the primer are examples of communities across the country that have attempted to implement these types of standards. Traditionally, design standards have allowed communities to control the physical characteristics of their housing stock, preserve community character, protect property values, and attract certain populations of home buyers and renters.
Common examples of highly prescriptive design standards include:
Prohibiting or limiting the use of exterior materials such as vinyl siding and metal;
Requiring specific and often expensive materials for siding and fences; and
Dictating the amount of relief and surface area dedicated to windows and the number of architectural details on the roof.
In a 2019 survey, NAHB found that 47% of builders has encountered such standards; in communities where design requirements exist, 85% of respondents stated that they increased construction prices. Not only is this additional price passed on to home buyers and renters, but home buyers and communities also suffer from reduced production and choice.
The primer details the legal implications of these standards and efforts by local home builders associations (HBAs) and home builders to fight back. In several states, including Arkansas, Texas, North Carolina, Georgia and Oklahoma, these groups have successfully challenged these standards to limit or prohibit their adoption. Better tools exist for design that can influence residential design without limiting choice, affecting housing affordability or being exclusionary.
The fundamental issue is not the physical characteristics of homes, but what they can mean for affordability. Regulations that artificially raise housing prices without direct ties to public health and safety should not be prioritized over meeting the shortage of affordable homes for families. Housing affordability and attainability should be prioritized through effective planning tools, but unfortunately, barriers to the development process remain.
The primer is available through NAHB's Land Use 101 toolkit. For more information, and to be connected to other resources, contact Nicholas Julian, Program Manager of Land Use.
Share and Enjoy :
Posted in Home Builder News | Tagged N/A
Posted on July 7, 2020 by Jorie Helms
Hanley Wood/Meyers Research and NAHB today announced that BUILDER will cease to be the official magazine of NAHB at the end of 2020, as the two organizations prepare to launch a new home building data platform for NAHB members.
Hanley Wood/Meyers Research will continue to publish BUILDER magazine, BUILDER Online and BUILDER newsletters as well as produce leading events, like BUILDER 100.
For more than 40 years, Hanley Wood/Meyers Research and NAHB have worked together to provide timely resources and insights to builders nationwide, and Hanley Wood/Meyers Research has always maintained an annual presence at the NAHB International Builders' Show.
"We are proud of the 40-year relationship with the NAHB centered around our media proposition and BUILDER magazine," said Jeff Meyers, CEO of Hanley Wood/Meyers Research. "Given the evolving media landscape the time was right to pivot our relationship towards a new approach driven by the wide breadth of localized data we provide to best serve the NAHB's community builder membership and the broader information needs of the industry as a whole."
The new home building data platform powered by Zonda will help the two organizations meet the growing demand for local market data and analysis in the home building industry.
"NAHB is excited to join with Hanley Wood/Meyers Research to bring the Zonda platform to our community of builder members and complement NAHB's own economic research," said NAHB CEO Jerry Howard. "Zonda has long been an important and valuable resource for the builder community."
With Zonda's comprehensive data and market intelligence, BUILDER will more accurately identify its audience and allow marketers to reach home builders who drive more than 90% of U.S. annual closings. More information can be found at builderonline.com.
To learn more about Hanley Wood/Meyers Research, visit hanleywood.com and meyersresearchllc.com. 
Share and Enjoy :
Posted in Home Builder News | Tagged N/A
Posted on June 23, 2020 by Jorie Helms
By: Chip Minty The Journal Record
NORMAN – Builders and contractors have maligned the city of Norman's permitting process for years, calling it slow, inefficient, and costly to their businesses. They consider Norman among the hardest communities in the metro to work in and some have stopped doing business there.
But now, City Manager Darrel Pyle is hoping to change all that. He says Norman's bad rap has been at the top of his priority list since he moved here from his former post in Hanford, California, last July.
With support from the Norman City Council, Pyle is overhauling Norman's permitting process, hoping to restore the city's tarnished reputation among builders in the Oklahoma City metro area.
At the center of his effort is a $7.8 million facility renovation project that will bring the city's entire permitting process under one roof, creating a one-stop shop for builders and contractors hoping to move projects through City Hall as fast as possible.
Pyle is turning a 40,000-square-foot building adjacent to Norman's city administration complex into a permitting headquarters with office space for more than 100 city staff members. The building, which used to serve as Norman's central library, will open next year and will house the city's fire inspectors, engineering department, planning department and finance department.
Any function associated with obtaining a building permit will be handled in that building, Pyle says. Issues or questions will be resolved efficiently with a quick phone call or a trip down the hall.
That will be a big improvement from years past, Pyle says. Until recently, the system and the staff were not cohesive. Some staff members had never met other colleagues involved in the permitting process, and many weren't even sure how the entire system worked.
Several months ago, Pyle began to change that by bringing everyone together for a week of discussions facilitated by Management Partners, a California-based consulting group.
Since then, Pyle and his permitting team have been on a roll, looking for opportunities to improve efficiency and finding ways to push permits out the door faster.
The city now can self-certify certain types of sewer-line construction, which speeds the permitting process by sidestepping the need for a state Department of Environmental Quality inspection, which can take 45 days to complete.
The city has also hired third-party plan checkers to help when full-time staff members are bogged down by surging workloads, and inspectors can now inspect some types of construction virtually, rather than drive to job sites for every inspection, Pyle said.
Rigid work schedules are a thing of the past, he says. Now, building inspectors are available to visit worksites at sunrise if necessary, to allow construction projects to proceed without costly delays, waiting for inspectors to start their normal workdays.
The city also has developed a new website that builders can use to submit plans and communicate with city staff. The site is more technologically advanced, and, for the first time, it is Americans with Disabilities Act-compliant.
"I couldn't be more pleased with our staff," Pyle said. "The biggest change has been in attitude, realizing that just because we've always done it that way doesn't mean we always have to do it that way. There is a realization that developers are the priority."
"We have only one goal here at the city of Norman. We want to be the best there is," he said.
Norman Chamber of Commerce President Scott Martin said he's thrilled with the changes.
He's heard story after story from people who have faced challenges going through Norman's permitting process, including from a couple of Norman's City Council members.
"This has been a priority of the chambers for many years now," Martin said. "Permitting is critical to the development community, but it needs to be fair and responsive. I have yet to talk to anyone who is not supportive of high standards, but when the process is extra challenging and particularly hard, that's where the frustration is."
"Around the metro, Norman has had the reputation of being a hard place to do business, and this is going to improve that reputation," he said.
Tim Grissom, owner of TC Grissom Building Co., says he's been building in Norman for 25 years, and he's glad to hear changes are on the horizon.
"That's a good thing, because the process can be frustrating," Grissom said. "It has been for years."
He said the city staff members he works with are nice people, but the system they work in has been a typical government bureaucracy, and they've never shown much interest in changing it.
"I just think they could do a better job."
Curtis McCarty, a former member of the Norman Planning Commission, says he's been building homes in Norman for nearly 30 years, and over time, he's learned how to adapt to the city's way of doing things.
McCarty, owner of McCarty Construction, said the city has asked him and other builders for suggestions, and he can see they're trying to improve.
The residential side has been better the last few years, and if the city can improve service on the commercial side, it will improve Norman's reputation among builders in the metro area.
"I think it's working, and they're going in the right direction," McCarty said.
Share and Enjoy :
Posted in Home Builder News | Tagged N/A
Posted on May 27, 2020 by Jorie Helms
Purchase apps last week were 6.7% higher than a year ago, MBA says
Applications for mortgages to purchase homes gained for the sixth consecutive week to a level that was 6.7% higher than a year ago, back when a deadly pandemic wasn't interrupting the spring home-buying season.
A seasonally adjusted index measuring purchase applications jumped 9% last week, according to a report from the Mortgage Bankers Association. Applications for refinancings fell 0.2% from the prior week, though the level was 176% higher than a year ago, MBA said.
Last week's so-called purchase apps were up 54% from early April when most U.S. states were under lockdown orders to keep people at home in an effort to stem the spread of COVID-19, said Joel Kan, MBA's associate vice president of economic and industry forecasting.
"The housing market is continuing its path to recovery as various states reopen, leading to more buyers resuming their home search," said Joel Kan, an MBA associate vice president.
The surge in purchase demand drove the overall index, measuring both purchase and refi applications, higher by 2.7% on a seasonality adjusted basis from the prior week, the report said.
Demand is being driven by a shortage of homes on the market that preceded the epidemic, coupled with mortgage rates near the lowest level ever recorded.
The supply of properties on the market at the end of April was 1.47 million, the National Association of Realtors said last week. That's the lowest level ever recorded for the month, said Lawrence Yun, NAR's chief economist.
Last week, the average U.S. rate for a 30-year fixed mortgage dropped to 3.24%, within one basis point of the all-time low set two weeks earlier, according to Freddie Mac.
The share of applications for mortgages backed by the Federal Housing Administration decreased to 11.2% from 11.5% in the week prior, the report said. The share of applications backed by the Veterans Administration fell to 12.4% from 13.4%, the report said.
Share and Enjoy :
Posted in Home Builder News | Tagged N/A
Posted on May 26, 2020 by Jorie Helms
By: Janice Francis-Smith, The Journal Record
OKLAHOMA CITY – After a coordinated effort by a handful of statewide organizations concerned with residential real estate, legislation to keep municipalities from imposing purely aesthetic design standards has now become law.
Senate Bill 1713 became effective when Gov. Kevin Stitt signed the measure on Thursday.
SB 1713, by state Sen. Kim David, R-Porter, and state Rep. Ryan Martinez, R-Edmond, was written to prevent municipalities from imposing building design regulations for single-family residential zones based on aesthetics alone.
Such regulations drive up the cost of construction, making it harder for builders to provide the amount of affordable housing that Oklahoma is projected to need over the next few years. The Oklahoma Home Builders Association, Oklahoma Association of Realtors and Oklahoma Coalition for Affordable Housing came together to urge lawmakers to pass the legislation.
"The ability of persons from all economic segments to own a home is one of many reasons America is who we are," said David in a statement provided by the OkHBA. "The commitment from home builders to defend property rights and continue to protect all Americans is why we were so pleased to work alongside OkHBA and pass legislation that will continue to uphold these ideas."
The Oklahoma Senate held an interim study on the matter in October. Daniel McClure, deputy general counsel, Oklahoma Municipal League, had defended municipalities' efforts to ensure that builders used high-quality materials in construction, asserting that design standards improve the quality of affordable housing in the towns that implement such rules.
A 2017 study by the Washington, D.C.-based Cato Institute found that municipalities across the country have a history of using such design standards – addressing no safety need but purely based on aesthetics – to deliberately keep prices high and keep lower-income individuals from buying homes in certain neighborhoods. However, the study ranked Oklahoma as having the least amount of unnecessary restrictions of all 50 states.
Still, some municipalities in Oklahoma, such as Tuttle and Bixby, had passed some regulations restricting some exterior finishes such as vinyl, wood and aluminum siding that would otherwise be permitted under the International Residential Code.
According to the U.S. Department of Housing and Urban Development, families that pay more than 30% of their income for housing are considered cost-burdened. According to that standard, more than 40% of Oklahomans are cost-burdened and would have to make at least $15.54 per hour to afford a modest two-bedroom apartment. Oklahoma is projected to need 7,454 housing units and 11,630 rental housing units for families earning 60% or less of the area median income.
Some neighborhoods within Oklahoma municipalities have special designations – such as historic preservation – that prevent certain materials to be used on the exterior of homes. SB 1713 includes provisions for historic districts, planned unit developments and other neighborhoods where homeowners have agreed to maintain certain design standards to preserve those restrictions.
Curtis McCarty, a homebuilder and president of the OkHBA, said the legislation would help first-time homebuyers get into a home.
"If we don't find ways to keep housing affordable, we will eliminate a group of people that would like to be homebuyers but end up renting," said McCarty.
"Cities and states might not be able to prevent the high product costs and rising interest rates that affect the housing industry nationwide, but fortunately they can prevent more costs that come from adding unnecessary design regulations to homes," said builder M.J. Farzaneh of Home Creations.
Share and Enjoy :
Posted in Home Builder News | Tagged N/A
Posted on May 26, 2020 by Jorie Helms
By: Sonya Colberg, The Journal Record
Oklahoma City houses are priced at an average of $197,000, up 8.2% year- over-year, with 20 days average on the market, reports Redfin. In Edmond, the average price is $257,000, up 2.9%, averaging 22 days on the market. (Journal Record file photo)
Real estate agent Jared Kennedy picked up the phone and heard, "Water is pouring through the ceiling!"
Hmm, this could be bad, he thought. But he said he hoped just a little water had seeped into the house. He figured it could be patched up in a couple of days.
The agent had sold the vacant house and set up an April 6 close date, well into the coronavirus outbreak. The buyers initially declined the pre-closing walk- through because of COVID-19 concerns.
Then, at the last minute, the buyers decided to walk through the house.
"Good thing they did," Kennedy said.
"When they got to the house, the upstairs mini-fridge had an ice maker. The line busted off it. And it flooded the entire house," said Kennedy, Oklahoma City Metropolitan Association of Realtors board member. "It caved in the ceiling. Everything had to be completely gutted and remodeled."
The repair bill hit $128,000. Insurance handled the costs for the 4,800-square-foot house after the $3,000 deductible.
"Everyone took it well," said Kennedy. "And the house is still set to close."
The COVID-19 near-disaster demonstrates how people's attitudes have changed toward buying and selling homes.
Oklahoma is adjusting, though national home sales suffered the biggest drop in almost 10 years in April as much of the country remained locked down by the coronavirus.
Existing home sales plummeted 17.8% to a seasonally adjusted annual rate of 4.33 million units last month, according to the National Association of Realtors. The drop was the greatest since July 2010.
Bucking the trend
The state is not just adjusting. Under the relaxing restrictions, Oklahoma real estate is rocking. "Oklahoma is really bucking the national trend," Kennedy said.
"Given the circumstances, I think everyone was expecting this to be a down year," he added.
Kennedy chose this seemingly unfortunate time to open his own firm, Lime Realty, in January shortly before the coronavirus raced onto the scene.
"Three months in and the world shuts down," Kennedy said. "It was pretty terrifying." But he said the real estate market has been incredible for him despite the pandemic.
"I will sell twice as many houses this year as I did last year," Kennedy said. He said he usually sells about 20 to 25 houses yearly.
Houses priced from $90,000 to nearly $2 million are all selling well, he said.
Eager buyers are flooding the market and some are even buying sight unseen to limit contact, said Nicca Collier with Metro First Realty Premier in Edmond.
"Properties that are positioned properly are selling within a few days of being listed on the MLS," Collier said, referring to the multiple listing service available to brokers that lists properties for sale.
Tulsa home sales have recently picked up considerably, too, according to Paul Wheeler, owner of Accent Realtors in Tulsa.
"We're selling about a house a day right now with our small team," Wheeler said. "The average Realtor sells six a year."
The Oklahoma City metro had 2,081 closings in April 2019, averaging $204,609, with 51 days on the market, according to MLSOK.
That compares with this April's 1,908 closings (down 8.3%), averaging $215,990 (up 5.56%), with just 41 days on the market.
Tulsa closings fell to 1,309 in April, down 7.1% from last year. Average selling price hit $184,726 (up 4.64% over 2019), according to RE Datum. Houses stayed on the market about 37 days, versus 43 days in April 2019.
Weird times
Meanwhile, in the face of the coronavirus, the business of buying and selling houses has dramatically changed. "I don't know that I've seen anything much weirder than this," said Wheeler.
One in four home sellers have changed how they sell their houses in response to the virus, according to the National Association of Realtors.
Wheeler said people living in the houses they've put up for sale initially said, "I'm not sure I want strangers, potentially ill strangers, going through our home."
Some sellers have requested virtual home tours to cut personal contact. Agents say they have experienced sellers backing out of open houses, though more have recently begun accepting the idea of holding an open house – with safety stipulations.
Listings drop
With concerns and shelter-in-place recommendations still fresh, the state's home listings slowed significantly in April, according to MLSOK Inc.
New listings in Oklahoma dropped 13.4% for single-family homes, while pending sales fell 9% in April.
There are about 10,496 homes for sale in Oklahoma, listed at a median price of $269,900, averaging about $106 per square foot, according to Redfin.
The lack of inventory is good news for sellers, bad news for buyers. Inventory in Tulsa, Creek, Okmulgee, Osage, Pawnee, Rogers and Wagoner counties plummeted by 36.6% to 4,981 homes for sale, according to RE Datum.
Consequently, buyers have readily accepted the masks, gloves, hand sanitizers, booties and social distancing requested in today's house showings, agents say.
Buyers and agents typically mention they will be wearing masks, at least, when requesting a house showing.
Open houses virtually shut down for a couple of months during the heat of the pandemic restrictions. But agents say open houses are happening more often now in the Oklahoma City area.
In Tulsa, sellers of only one occupied house represented by Kennedy have wanted an open house, he said.
"I have seven active listings right now. And three will be open this weekend," he said.
"Under normal circumstances, probably all seven would be open."
So, the business of selling houses has become more complicated, while the Oklahoma market currently appears healthy.
Market drivers apparently include fewer houses for sale, pent-up demand after eased restrictions, approach of the moving season and – likely most of all – near-record low interest rates of about 3.3% for a 30-year loan.
Future unknown
No one knows how COVID-19 will affect the local market over the rest of the year.
The usual spring buying season will be missed, NAR chief economist Lawrence Yun said in a statement, so a later bounce-back won't make up for lost sales in April through June. He projects sales will be down 14% nationally for the year.
Oklahoma tends to lag behind much of the country in economic trends, so it's likely to take about six months before the true effects of a coronavirus economy show up. But Kennedy, Wheeler, Collier and others agree on how local real estate may look going forward.
"We're feeling it already," said Wheeler. "We're calling it the bounce."
By: Sonya Colberg, The Journal Record
Share and Enjoy :
Posted in Home Builder News | Tagged N/A
Posted on April 29, 2020 by Jorie Helms
CAUTION – Trouble Ahead?
The Pandemic surrounding us has sent shock waves into the lives of individuals and families worldwide.  With so many deaths and the continuing illnesses almost everyone is scared, frustrated, and confused.
There are currently 26 MILLION Americans who have filed for unemployment.  One in every six of us have lost our jobs.  How do we cope?The debate of whether to reopen more retail businesses or remain at home is raging.  When can people safely go back to work and earn a living?
To give some financial relief, mortgage loan servicers have been instructed to allow forbearance from monthly mortgage payments.  Homeowners can ask for and receive delays in making those payments.  Here is how Experian, one of the three major credit bureaus, describes forbearance (thanks Debra P):
"Loan forbearance—a short-term reduction or suspension of payments in response to a borrower's temporary hardship—can preserve household cash flow in times of economic difficulty. It can also have significant impacts on your credit history and credit scores."
Did you read that last sentence?  That is the part of forbearance NO ONE is discussing.  When a loan payment is missed it is required that the loan servicer report that event to the credit bureaus.  Late payments on a mortgage loan are much worse on credit scores than missing a payment on a vehicle or credit card. 
In reading thousands of credit reports over the years, I have never seen a forbearance listing.  Foreclosures, short sales, late payments are listed.  Not forbearance.  How will the policymakers handle this current crisis?  Will they instruct loan servicers to not report forbearance files the same way?  We cannot depend on that.
If you must ask for forbearance, do it.  If it seems like a convenience during this time of stimulus checks, etc., I recommend avoiding that path for as long as possible.  You do not want late mortgage payments to be reflected on your credit reports for years.  Those listings will damage your ability to get the best deals on most everything you buy.
HINT:  Fannie Mae and Freddie Mac who buy packaged loans from mortgage lenders are charging the lender from 5 – 7% of the loan amount to purchase loans in forbearance.  That is far more than any profit made for originating, processing, underwriting, and closing the loan.  Lenders are being forced to offer forbearance with no place to go for liquidity which they need to keep making loans. 
My days are full of borrowers executing refinance or purchase transactions as interest rates are terrific.  I took time for this article because of the gravity of making the wrong decision.  
It is important to have a trusted guide when in the wilderness.  I am that guide for your mortgage needs.  Be safe, be mindful, be blessed.  I am.  NMLS #310445.  An Equal Housing Lender.
Kent Carter
Share and Enjoy :
Posted in Home Builder News | Tagged N/A
Posted on April 28, 2020 by Jorie Helms
What a strange time we live in.  How can a bug from a bat in China shut down the world?  Everything is going great, then wham, the wheels fall off our cart.  It begs a lot of questions like: How in the world did this happen?  How long will it last?  Will I survive? What will the new normal look like?  These are the questions and thoughts on everyone's minds.
Those of us in the Home Building industry tend to have a take charge, I can fix any problem if you just get out of my way personality.  That is a wonderful trait until circumstances arise that are completely out of our control and there is nothing you can to do fix things.  That is when we become frustrated, anxious and feel powerless.
One benefit of being a Home Builder a long time is knowing that challenging times are always lurking around the next corner.  Some events we can see coming.  Others, like Covid-19, completely blindside us.  Those of us in the building industry are resilient and we have survived challenges in the past.   In my own career I have survived the 80's credit tightening with 17% mortgage rates, the Oil Bust, the S&L crisis and credit crunch, the .Com bubble bursting, 9-11 and the Great Recession.  Those of us in the industry around for those crises, persevered by staying calm and knowing that the bad times will end and good times will return.
You get through the tough economic times with great communications with your customers, your suppliers, subs and most of all your bankers.  You have to be flexible, innovative and willing to accept the new norm, whatever that may be.  It's also important to support the Home Builders Association, especially during a crisis.  It is the Association on a Local, State and National level that brings the collective strength and influence of all of us to bear on decisions made about our industry.
I saw this first hand during my tenure on the National Association of Home Builders leadership team. During the boom before the financial meltdown, new home production topped 2 million units in 2007.   It dropped to 400,000 units in 2009, the year I was Chairman.  Even though we saw the problems looming, no one knew the depth of the slide we would endure.  Everyone was asking the same questions we are today: How did this happen? Will I survive?  How long will it last? What will the new normal be?  Through the constant conversations with the new Obama administration, bank regulators, legislative leaders and the Federal Reserve, we were able to put together two stimulus packages in the same year, save the mortgage market and set the stage for a recovery.  The Local and State Associations throughout the Federation did their part as well.  It was hard.  The recovery took longer than anyone wanted.  A new norm was established in mortgage lending, construction loans and appraisals.  But we not only survived, we flourished in the last few years.  
Now we meet our next challenge, Covid-19.  This is certainly an event no one saw coming.  The frustrating part of this episode is that it not only affects the health of our business but it can literally be lethal to our physical health as well.  Again, our Association has been on the forefront in keeping our industry alive.  Our leaders here in Tulsa and Oklahoma convinced our Mayors and Governor to designate home building an essential business.  NAHB is working tirelessly to keep credit markets liquid and was successful in removing the exemption of home builders from the Payroll Protection Program.
When you are in the middle of a storm, it is hard to remember the sun is still shining. Going into this crisis, business was very good.  That momentum should help us bridge the downturn on the short term. Long term, the world has to go back to work.  President Trump announced his initial guidelines for restarting the economy.  Governor Stitt has put a task force together to reopen the State.  The Mayors of the area cities are convening working groups to plan for the rebooting of business.  Reports of treatments of the virus are encouraging and it seems the number of cases has hit its peak.  There are a few hints of sunshine.    
I know we will get through this just like we have done in the past.  People will always need homes and I can think of no other profession that brings more joy than providing the American Dream.  In the meantime, if you are not too busy, take time to reconnect with family, reflect on priorities, and pray.  
God Bless Everyone,
Joe Robson      
Share and Enjoy :
Posted in Home Builder News | Tagged N/A
Posted on April 14, 2020 by Jorie Helms
With prospective buyer traffic severely diminished in the wake of the coronavirus pandemic, home builders would be wise to scale back on their advertising investments. But cutting across the board is reckless and could lead to long-term challenges.
To help business owners and sales teams determine how and where to adjust their marketing strategies, NAHB will host a webinar in partnership with the online sales and marketing group Do You Convert on Thursday, April 16, from 1-2 p.m. Central Time 
"Keep Your Traffic Flowing: A Marketing Playbook for COVID-19" will examine lessons learned during previous shocks to the market and share how those principles — coupled with the latest digital and virtual marketing tools — can be applied to our current market challenges. Webinar participants will also learn a step-by-step playbook for which efforts to turn down, as well as when and how to efficiently realign their advertising strategies once markets stabilize.
This will be the latest in a series of webinars hosted by NAHB focused on answering common questions and concerns from housing industry professionals pertaining to many impacts of the coronavirus. Each webinar provides valuable insights for how to strategically navigate a business through this challenging and uncertain economy.
To attend the webinar "Keep Your Traffic Flowing: A Marketing Playbook for COVID-19," register here.
You can also view recordings of previous webinars about small business loans, jobsite safety, tax relief provisions and more on nahb.org.
Share and Enjoy :
Posted in Home Builder News | Tagged N/A
Posted on April 6, 2020 by Jorie Helms
Learn three key tips to help your business pivot to a virtual experience, remain effective, and keep your clients well informed.
Here is Mabél Guzmán, the National Association of Realtor's 2020 VP of Association Affairs, sharing her extensive experience with virtual showings. Home builders are using virtual showings, in addition to other social distancing strategies, during the COVID-19 pandemic. Learn three key tips to help your business pivot to a virtual experience, remain effective, and keep your clients well informed.
Share and Enjoy :
Posted in Home Builder News | Tagged N/A
Posted on March 31, 2020 by Jorie Helms
In a critical win for NAHB and the residential construction sector, the Department of Homeland Security (DHS) today designated construction of single-family and multifamily housing as an "Essential Infrastructure Business."
The designation will enable many home building firms to keep their businesses open during the COVID-19 pandemic and help to stabilize the housing industry and its supply chain in the near term. More detail about the construction workers who qualify as essential can be found in both the "Public Works and Infrastructure Support Services" and "Residential/Facilities and Services" sections of the guidance.
Keep in mind that there is no mandatory federal order on what is an essential business, and many states have their own rules. This is guidance from DHS that states can follow. Therefore, in states where only essential businesses are allowed to keep operations going during the coronavirus epidemic, residential construction workers should continue to be allowed to stay on the job.
NAHB was at the forefront among all housing groups in calling on DHS to make this designation.
"Americans depend on a functioning residential construction sector to provide safe, affordable housing for our citizens, and this need is especially acute during this pandemic," said NAHB Chairman Dean Mon. "Moreover, a healthy housing market is critical to maintain a sound economy. I commend DHS for heeding the urgent concerns of the housing community and taking this decisive action to assure the men and women of the industry will be able to stay on the job and serve the needs of the American people at this critical time."
On March 26, in an effort spearheaded by NAHB, 90 companies and organizations sent a joint letter to Acting Secretary of Homeland Security Jack Wolf urging him to designate the construction of single-family and multifamily housing as an Essential Infrastructure Business.
"As cities and states issue declarations and public health orders as a result of the crisis, it is essential that communities have access to our professionals to build and maintain essential services including: building, plumbing, residential property management, rental housing operators, roofing, electrical, HVAC systems, waste/wastewater treatment plants and power generations," the letter stated. "Home construction, including those industries listed above, should be designated as 'essential' because it is necessary to maintain safety, sanitation, and economic security."
The safety and health of all those who work in construction remains our top priority. The industry continues to adhere to all public health guidelines set forth by the Occupational Safety and Health Administration (OSHA) and the Centers for Disease Control (CDC). Working on a new unfinished home site occurs primarily outdoors and does not involve going onto a location occupied by residents or a public location, and there is minimal (if any) physical or transactional contact with customers.
Access the latest NAHB news and business resources to respond to this challenge at the Coronavirus Preparedness and Response section on nahb.org.
Share and Enjoy :
Posted in Home Builder News | Tagged N/A
Posted on March 20, 2020 by Jorie Helms
Introduction 
In the event of a pandemic, employers have a key role in protecting the safety and health of their employees as well as in limiting the impact on the economy and society.  A business may experience employee absences and interrupted supply and delivery schedules.  Good planning will allow employers in both the public and private sectors to better address issues that will arise. 
While there is a difference between seasonal flu and a pandemic respiratory virus, symptoms and response can be the same or similar.  Seasonal flu is an annual occurrence.  Many get sick and unfortunately, deaths do occur.  Vaccines are available and many have some immunity.  A "new" virus such as COVID-19 may have worldwide implications.  Initially there is no immunity and there are no vaccines; this may result in higher levels of illness, death, social disruption, and economic loss. 
Implications in the workplace and for your business can vary widely depending on the product or service you provide.  Many "critical" industries are already mandated to have pandemic plans in place.  This list includes: Government Facilities, Dams, Commercial Facilities, Nuclear Power Plants, Critical Infrastructure, Food and Agriculture, Public Health and Healthcare, Banking and Finance, Chemical and Hazardous Materials, Defense Industrial Base, Water, Energy, Emergency Services, Information Technology, Telecommunications, Postal and Shipping, Transportation, and National Monuments and Icons. 
How a Pandemic Can Affect the Workplace 
While your business may not be considered a "critical industry", implications for being unprepared may have significant impacts on your business and employees as follows:
Absenteeism - A pandemic could affect a large percent of the workforce.  Employees could be absent because they are sick, they must care for family members, they are afraid to come to work, or unbeknown to the employer, the employee may have died. 
Change in patterns of commerce – Consumer demand for items related to infection control is likely to increase, while interest in other goods may decline.  They may change the ways they shop.  They may try to shop at off-peak hours to reduce contact with others, or show increased interest in home delivery services, or drive-through service, to reduce person-to-person contact. 
Interrupted supply/delivery - Shipments from geographic areas severely affected may be delayed or canceled.  We live in a global economy so this may greatly affect business.
Employee risks of occupational exposure to a virus during a pandemic may vary from very high to high, medium, or lower (caution) risk.  The level of risk depends in part on whether or not jobs require close proximity to people potentially infected with the virus, or whether they are required to have either repeated or extended contact with known or suspected sources of pandemic virus such as coworkers, the general public, outpatients, school children or other such individuals or groups. 
Pandemic planning resources are based on past pandemic scenarios and would apply to COVID-19 pending further information.  It is unlikely that any significant changes will be made to this guidance. 
Additional guidance information and documents specifically for pandemic planning and response for business as bulleted below can be found on OSHA's Pandemic Influenza website, and on the CDC website. 
Specific checklists for business planning including those with overseas operations can be found on the CDC website. 
Maintaining Operations During a Pandemic 
As an employer, you have an important role in protecting employee health and safety and limiting the impact of an influenza pandemic. OSHA recommends a systematic approach to planning.  
Develop a Disaster Plan That Includes Pandemic Preparedness
Issues to consider and plan for:
Be aware of and review federal, regional, and local health department pandemic plans, and integrate into your plan.  
Prepare and plan for operations with a reduced workforce. 
Develop a sick leave policy that does not penalize sick employees, thereby encouraging those who are sick to stay home. Recognize that employees with ill family members may need to stay home to care for them.
Identify possible exposure and health risks to your employees.
Minimize exposure to fellow employees or the public.
Identify business-essential positions and people required to sustain business-necessary functions and operations. Prepare to cross-train or develop ways to function in the absence of these positions.
Plan for downsizing services but also anticipate any scenario which may require a surge in your services.
Recognize that, in the course of normal daily life, all employees will have non-occupational risk factors at home and in community settings.
Stockpile items such as soap, tissue, hand sanitizer, cleaning supplies & recommended PPE.
Provide employees and customers with easy access to infection control supplies.
Develop policies and practices that distance employees from each other, customers and the general public.
Identify a team to serve as a communication source so that employees and customers can have accurate information during the crisis.
Work with employees & their union(s) to address leave, pay, transportation, childcare, absence & other human resource issues.
Provide training, education and informational material about business-essential job functions and employee health and safety.
Work with your insurance companies, and state and local health agencies to provide information to employees and customers about medical care in the event of a pandemic.
Assist employees in managing additional stressors related to the pandemic.
Protecting Your Employees
For most employers, protecting their employees will depend on stressing proper hygiene (disinfecting hands and surfaces) and practicing social distancing.  Social distancing means reducing the frequency, proximity, and duration of contact between people (both employees and customers) to reduce the chances of spreading the virus and illness from person-to-person. 
OSHA, and the safety profession at large, recognizes and encourages the framework called the "hierarchy of controls" to select ways of dealing with workplace hazards.  An expanded discussion of these 4 levels of control can be found on the OSHA website referenced above however, in brief, there are 4 levels of control: 
Work Practice Controls
Engineering Controls 
Administrative Controls 
Personal Protective Equipment.
Work Practice and Engineering Controls 
Historically, infection control professionals have relied on personal protective equipment (for example, surgical masks and gloves) to serve as a physical barrier in order to prevent the transmission of an infectious disease from one person to another.  This reflects the fact that close interactions with infectious patients is an unavoidable part of many healthcare occupations.  The principles of industrial hygiene demonstrate that work practice controls and engineering controls can also serve as barriers to transmission and are less reliant on employee behavior to provide protection.  
Work practice controls are procedures for safe and proper work that are used to reduce the duration, frequency or intensity of exposure to a hazard.  When defining safe work practice controls, it is a good idea to ask your employees for their suggestions, since they have firsthand experience with the tasks.  These controls should be understood and followed by managers, supervisors and employees.  When work practice controls are insufficient to protect employees, some employers may also need engineering controls.
Engineering controls involve making changes to the work environment to reduce work-related hazards. These types of controls are preferred over all others because they make permanent changes that reduce exposure to hazards and do not rely on employee or customer behavior.  By reducing a hazard in the workplace, engineering controls can be the most cost-effective solutions for employers to implement.
Coronavirus disease is NOT known to spread through ventilation systems or through water.
During a pandemic, engineering controls may be effective in reducing exposure to some sources of pandemic influenza and not others.  For example, installing sneeze guards between customers and employees would provide a barrier to transmission.  The use of barrier protections, such as sneeze guards, is common practice for both infection control and industrial hygiene.  However, while the installation of sneeze guards may reduce or prevent transmission between customers and employees, transmission may still occur between coworkers.  Therefore, administrative controls and public health measures should be implemented along with engineering controls.
 Examples of work practice controls include: 
Providing resources and a work environment that promotes personal hygiene. For example, provide tissues, no-touch trash cans, hand soap, hand sanitizer, disinfectants, and disposable towels for employees to clean their work surfaces.
Encouraging employees to obtain a seasonal influenza vaccine (this helps to prevent illness from seasonal influenza strains that may continue to circulate). 
Providing employees with up-to-date education and training on influenza risk factors, protective behaviors, and instruction on proper behaviors (for example, cough ettiquette and care of personal protective equipment).
Developing policies to minimize contacts between employees and between employees and clients or customers.
More information about protecting yourself, your coworkers and employees, and your family can be found at www.pandemicflu.gov.
 Examples of engineering controls include: 
Clean frequently touched surfaces and objects: use soap and water, a bleach and water solution, or approved products to clean items such as handrails and doorknobs (always follow product label directions) 
Installing physical barriers, such as clear plastic sneeze guards.
Installing a drive-through window for customer service.
Coronavirus disease is NOT known to spread through ventilation systems or through water.
Administrative Controls 
Administrative controls include controlling employees' exposure by scheduling their work tasks in ways that minimize their exposure levels. Examples of administrative controls include: 
Developing policies that encourage ill employees to stay at home without fear of any reprisals.
The discontinuation of unessential travel to locations with high illness transmission rates.
Consider practices to minimize face-to-face contact between employees such as e-mail, websites and teleconferences. Where possible, encourage flexible work arrangements such as telecommuting or flexible work hours to reduce the number of your employees who must be at work at one time or in one specific location.
Consider home delivery of goods and services to reduce the number of clients or customers who must visit your workplace.
Developing emergency communications plans.  Maintain a forum for answering employees' concerns. Develop internet-based communications if feasible. 
Personal Protective Equipment (PPE) 
While administrative and engineering controls and proper work practices are considered to be more effective in minimizing exposure to the influenza virus, the use of PPE may also be indicated during certain exposures.  If used correctly, PPE can help prevent some exposures; however, they should not take the place of other prevention interventions, such as engineering controls, cough etiquette, and hand hygiene (see www.cdc.gov/flu/protect/stopgerms.htm).  
Examples of personal protective equipment are gloves, goggles, face shields, surgical masks, and respirators (for example, N-95).  It is important that personal protective equipment be: 
Selected based upon the hazard to the employee;
Properly fitted and some must be periodically refitted (e.g., respirators);
Conscientiously and properly worn;
Regularly maintained and replaced, as necessary;
Properly removed and disposed of to avoid contamination of self, others or the environment. 
Employers are obligated to provide their employees with protective gear needed to keep them safe while performing their jobs.  Check the www.pandemicflu.gov website for the latest guidance. 
Steps Every Employer Can Take to Reduce the Risk of Exposure to a Pandemic in Their Workplace
There is currently no vaccine to prevent COVID-19 infection.  The best way to prevent infection is to avoid being exposed to this virus. However, as a reminder, CDC always recommends everyday preventive actions to help prevent the spread of respiratory viruses, including:
Encourage sick employees to stay at home.
Encourage your employees to wash their hands frequently with soap and water or with hand sanitizer if there is no soap or water available. Also, encourage your employees to avoid touching their noses, mouths, and eyes.
Encourage your employees to cover their coughs and sneezes with a tissue, or to cough and sneeze into their upper sleeves if tissues are not available. All employees should wash their hands or use a hand sanitizer after they cough, sneeze or blow their noses.
Employees should avoid close contact with their coworkers and customers (maintain a separation of at least 6 feet). They should avoid shaking hands and always wash their hands after contact with others. Even if employees wear gloves, they should wash their hands upon removal of the gloves in case their hand(s) became contaminated during the removal process.
Provide customers and the public with tissues and trash receptacles, and with a place to wash or disinfect their hands.
Keep work surfaces, telephones, computer equipment and other frequently touched surfaces and office equipment clean. Be sure that any cleaner used is safe and will not harm your employees or your office equipment. Use only disinfectants registered by the U.S. Environmental Protection Agency (EPA), and follow all directions and safety precautions indicated on the label.
Discourage your employees from using other employees' phones, desks, offices or other work tools and equipment.
Minimize situations where groups of people are crowded together, such as in a meeting. Use e-mail, phones and text messages to communicate with each other. When meetings are necessary, avoid close contact by keeping a separation of at least 6 feet, where possible, and assure that there is proper ventilation in the meeting room.
Reducing or eliminating unnecessary social interactions can be very effective in controlling the spread of infectious diseases. Reconsider all situations that permit or require employees, customers, and visitors (including family members) to enter the workplace. Workplaces which permit family visitors on site should consider restricting/eliminating that option during an influenza pandemic. Work sites with on-site day care should consider in advance whether these facilities will remain open or will be closed, and the impact of such decisions on employees and the business.
Promote healthy lifestyles, including good nutrition, exercise, and smoking cessation. A person's overall health impacts their body's immune system and can affect their ability to fight off, or recover from, an infectious disease. 
These are everyday habits that can help prevent the spread of several viruses. They are the same guidelines that can help prevent the spread of seasonal flu and the common cold. 
Workplaces Classified at Lower Exposure Risk (caution) for Pandemic: What to do to protect employees
If your workplace does not require employees to have frequent contact with the general public, basic personal hygiene practices and social distancing can help protect employees at work.  Follow general hygiene and social distancing practices recommended for all workplaces.  Also, try the following: 
Communicate to employees what options may be available to them for working from home.
Communicate the office leave policies, policies for getting paid, transportation issues, and day care concerns.
Make sure that your employees know where supplies for hand hygiene are located.
Monitor public health communications about pandemic flu recommendations and ensure that your employees also have access to that information.
Work with your employees to designate a person(s), website, bulletin board, or other means of communicating important pandemic flu information.
More information about protecting employees and their families can be found at: www.pandemicflu.gov. 
Workplaces Classified at Medium Exposure Risk for Pandemic: What to do to protect employees
Medium risk workplaces require frequent close contact between employees or with the general public (such as high-volume retail stores).  If this contact cannot be avoided, there are practices to reduce the risk of infection.  In addition to the basic work practices that every workplace should adopt, medium risk occupations require employers to address enhanced safety and health precautions.  Below are some of the issues that employers should address when developing plans for workplace safety and health during a pandemic.
Work Practice and Engineering Controls 
Instruct employees to avoid close contact (within 6 ft/2m) with other employees and the general public.  This can be accomplished by simply increasing the distance between the employee and the general public in order to avoid contact with large droplets from people talking, coughing or sneezing.
Some organizations can expand internet, phone-based, drive-through window, or home delivery customer service strategies to minimize face-to-face contact. Work with your employees to identify new ways to do business that can also help to keep employees and customers safe and healthy.
Communicate the availability of medical screening or other employee health resources (e.g., on-site nurse or employee wellness program to check for flu-like symptoms before employees enter the workplace).
Employers also should consider installing physical barriers, such as clear plastic sneeze guards, to protect employees where possible (such as cashier stations). 
Administrative Controls 
Work with your employees so that they understand the office leave policies, policies for getting paid, transportation issues, and day care concerns.
Make sure that employees know where supplies for hand and surface hygiene are located.
Work with your employees to designate a person(s), website, bulletin board or other means of communicating important pandemic flu information.
Use signs to keep customers informed about symptoms of the flu, and ask sick customers to minimize contact with your employees until they are well.
Your workplace may consider limiting access to customers and the general public, or ensuring that they can only enter certain areas of your workplace. 
For More Information
Federal, regional, and local government agencies are the best source of information should a pandemic occur.  It is important to stay informed about the latest developments and recommendations since specific guidance may change based upon the characteristics of the eventual pandemic influenza strain, (for example, severity of disease, importance of various modes of transmission).
Below are several recommended websites that you can rely on for the most current and accurate information:
Centers for Disease Control and Prevention website
https://www.cdc.gov/coronavirus/2019-nCoV/summary.html 
CDC Coronovirus Disease 2019 (COVID-19) Situation Summary
U.S. Department of Health and Human Services; offers one-stop access, including toll-free phone numbers, to U.S. government avian and pandemic flu information.
Occupational Safety and Health Administration website
National Institute for Occupational Safety and Health website
www.fda.gov/cdrh/ppe/fluoutbreaks.html
U.S. Food and Drug Administration website
https://www.canada.ca/en/public-health.html
Public Health Agency of Canada
Summary 
Diligence, Prevention, & Mitigation are Key 
Following recognized practices to avoid exposures common to any respiratory virus will help to keep the threat posed by Coronavirus Disease (COVID-19) in check.
Proper planning can help protect your employees, customers, and your business. 
HUB International is also monitoring developments in order to offer assistance and guidance to our clients as they weigh their potential responses to this developing situation.  
Additional information on managing a public health emergency in the workplace can be found at https://www.hubinternational.com/blog/2016/11/preparing-your-business-for-a-pandemic/.  
Please reach out to your local HUB service team if you have any questions or if we can be of any assistance. 
For Additional Information:
Centers for Disease Control and Prevention
CDC Travelers' Health: Novel Coronavirus in China
CDC Health Alert Network Advisory Update and Interim Guidance on Outbreak of 2019 Novel Coronavirus (2019-nCoV) in Wuhan, China
CDC Health Alert Network Advisory information for state and local health departments and health care providers
CDC Information on Coronaviruses
Nonpharmaceutical interventions
Symptoms associated with COVID-19
Guidance to help in the risk assessment and management
CDC guidance on how to reduce the risk of spreading your illness to others
World Health Organization
World Health Organization, Coronavirus
Public Health Canada
How Canada is monitoring the 2019 Novel Coronavirus infection
Share and Enjoy :
Posted in Home Builder News | Tagged N/A
Posted on February 27, 2020 by Jorie Helms
Aggregate Producer's Annual Event Recognized by Oklahoma Asphalt Pavement Association
Dolese Bros. Co. has won the Oklahoma Asphalt Pavement Association's (OAPA) Community Champion Award for organizing and hosting Rock the Block, a community-focused construction industry Touch-A-Truck event. Dolese received the award at the 2020 OAPA Asphalt Conference on Feb. 24 in Norman.
"We launched Rock the Block in 2017 as a community outreach event with our construction industry partners to give the public an up-close and hands-on opportunity to learn about what our industry does and the equipment we do it with," Dolese Director of Communications and Community Relations Kermit Frank said. "The event, which benefits Regional Food Bank of Oklahoma and the Leukemia and Lymphoma Society, allows Oklahomans the opportunity to interact with the equipment that helps build Oklahoma's roads, bridges and buildings."
Oklahoma's leading aggregates and concrete producer held its third annual Rock the Block event in Aug. 2019 at its headquarters in Oklahoma City and invited construction industry partners from across the state to participate. Families attending the event explored trucks, equipment and interactive displays, posed for photographs from the driver's seat of assembled vehicles and enjoyed grilled hot dogs. The event benefited the Leukemia & Lymphoma Society as well as the Regional Food Bank of Oklahoma.
Dolese employees volunteered throughout the event to educate the public about Dolese's operations and the impact of the construction industry on the city. The employees played a crucial part in executing the event to ensure its success.
The OAPA is a non-profit trade association representing the asphalt producers operating in and for the state of Oklahoma since 1971. OAPA producer members account for approximately 90 percent of all asphalt production within the state. The 2020 OAPA Asphalt Conference was held from Feb. 24-25 at the Embassy Suites in Norman.
Share and Enjoy :
Posted in Home Builder News | Tagged N/A
Posted on February 24, 2020 by Jorie Helms
Oklahoma Home Builders Association to start new headquarters
By Richard Mize
Real estate editor rmize@oklahoman.com
State homebuilders are building a new building for themselves, a new headquarters just north of the state Capitol.
The Oklahoma Home Builders Association (OKHBA) is set to begin construction Monday at 3520 N Lincoln Blvd. on land acquired from the Oklahoma Asphalt Pavement Association next door, said Mike Means, executive vice president of the builders trade group.
The builders association approved the new office building last fall on what is generally seen as the entryway to the Capitol complex.
It is meant to be noticed by lawmakers, who are just three weeks into the four-month legislative session less than a mile away.
Visibility and proximity to the government went into the selection of the site, Means said.
"We are the state advocacy branch for this association," he said. "Our presence at the state Capitol is critical for our members. As we often say here at OKHBA, if you don't have a seat at the table, you may find yourself on the menu."
The two-story, residential-style office building will have 6,432 square feet of space including a 2,000-square-foot classroom and education center. It will have an expansive entry to display the Oklahoma Housing Hall of Fame.
It will be nearly three times the size of the builders' present headquarters at 917 NE 63, which was built in 1982.
The builders group couldn't say what it will cost to build because much of the labor and materials will be donated, spokesman Jorie Helms said. The building permit issued by the city estimates the cost at $850,000.
Construction will be led by Dan Reeves with Landmark Fine Homes in Norman, with assistance from Curtis McCarty with C.A. McCarty Construction in Norman, Mike Gilles with Savannah Builders in Edmond and Todd Booze with Ideal Homes of Norman. The architect is Tim Palone with TP Architecture, Bethany.
"We are ready to get this project started," said Reeves, who is chairman of the building committee. "We've had so many donations from members who know this is the next step in helping our association grow."
The large meeting room will have an attached warming kitchen — where catered food can be finished or kept warm — for training and events, Palone said. The foyer, in addition to housing the Hall of Fame, will be big enough for events, he said.
The building design is "a traditional style with only materials typically used in Oklahoma residential construction," Palone said, with a dark-colored shingle roof, mostly brick and stone exterior, some timber columns and accents at the entry, and large windows facing Lincoln.
Share and Enjoy :
Posted in Home Builder News | Tagged N/A
Posted on February 17, 2020 by Jorie Helms
Strong Foundation: Legacy of Dolese Bros. Co. set in Oklahoma stone!
By: Steve Metzer The Journal Record February 14, 2020 # 0 
OKLAHOMA CITY – Other companies with names like Devon and Chesapeake benefit from being identified with some of the most iconic buildings in Oklahoma. 
And that's OK with Mark Helm. He knows that deep within the bones of those better-known companies – or at least within the bones of their buildings – lies his own Dolese Bros. Co. 
Were it not for Dolese Bros., the Devon Energy Center as it now stands as the most recognizable building in Oklahoma City would not be. Were it not for Dolese, the Chesapeake Energy Arena would not stand as it does, as the proud home of the Oklahoma City Thunder. 
Other Oklahoma icons, too, like Route 66, owe their existence at least in part to the Dolese Bros. Co., which traces its history to before statehood and was there, literally, at the foundation of communities from Altus to Woodward and from Bartlesville to Idabel. In fact, few companies – if there are any at all – would be able to lay claim to a breadth of history and geography in the Sooner State that might rival that of the Dolese Bros. Co. 
Dolese Bros. Co. President Mark Helm stands with a display of photos and artifacts dedicated to the company's long history in Oklahoma. (Photo by Steve Metzer) 
And the company, known for transforming the state's raw rock into everything from highway overpasses to libraries, didn't even begin here. 
Helm, the company's president and chief executive officer, said Dolese, which formally incorporated in 1902, actually can trace its roots to 1857 when 20-year-old John Dolese went into the paving business in Chicago. Fate and railroad construction drew his descendants west, and by 1907 Dolese Bros. Co. had a contract to mine ballast for the Rock Island Railroad at a quarry at a place called Richards Spur not far from Lawton. In 1908, the company bought a second quarry in such a remote spot in Murray County that Dolese workers became just about the only occupants of the tiny community of Dougherty. 
From that point, the future of Dolese Bros. and Co. in Oklahoma was set in stone. 
In 1910, the company bought a site in Oklahoma City between 13th and 14th streets adjoining the Santa Fe Railroad. It also purchased 10 dump wagons and 20 large horses to haul crushed stone and coal hand-shoveled from the rail cars to construction sites throughout the city. 
Dolese entered the ready-mixed concrete business in 1927 and over time also furnished large volumes of stone and sand used at road construction and other sites across a broad region. 
"We like to say we built communities from the ground up, or at least supplied the products," Helm said. "If you think about anything that gets built – anything – it's going to start with crushed stone, sand, concrete or asphalt. We have plenty of competition, but we are one of the major players here in the state." 
In fact, as a supplier of crushed stone products, Dolese ranks in the top 15 in the country. It's among the top 30 
suppliers of ready-mix nationwide. That accounts for "many millions of tons" of stone and sand taken from eight quarries scattered across Oklahoma, including the original and largest one at Richards Spur and also from operations near Ponca City, Hartshorne, Coleman, Davis, Ardmore, Cooperton and Roosevelt. The company also has four stone yards, four sand operations and 45 ready-mix plants in the state, employing more than 1,000 people at about 65 locations. 
Helm said that on any given weekday, between 600 and 700 trucks might haul raw rock away from a typical Dolese quarry. The three main types are limestone, dolemite and gabbro. 
"We do out of our quarries somewhere around 13.5 million tons a year," he said. "About 2 million tons of sand comes out of sand operations in a year." 
Everything from riprap seen along banks of the Oklahoma River to fine-ground materials used in the construction of skyscrapers can be traced back to Dolese quarries. 
"What's cool about the Devon tower is that it is concrete all the way to the top," Helm said, "which a lot of people don't realize. The skeleton of that building is all concrete, and it all came from the Richards Spur quarry, from 300 feet down all the way to the top of that structure. ... We are not the only producer, but we've been lucky enough to be really involved in Oklahoma City, with the Devon tower, the BOK tower, Chesapeake Arena, the new Omni Hotel and other projects." 
The company is deeply invested in Oklahoma in other ways as well. Years ago, before his death, Roger Dolese, who had guided the company for more than 60 years, determined that he wanted Dolese to remain private but to become employee-owned over time. He also had a vision to leverage money made by the company to benefit engineering programs and students at the University of Oklahoma, Oklahoma State University and Kansas State University. So, after he died all of the stock he'd bought from family members and friends was ordered to be held in a foundation and redeemed over time with proceeds to be donated to the three universities. When stock is redeemed from each of the universities, new stock is distributed to a profit sharing plan for employees. Over the past dozen years or so, Dolese has redeemed about $30 million worth from the universities. Employees now own about 15% of the business and the three universities have been able to make significant investments in engineering schools and to double the number of graduates in fields ranging from electrical to aerospace engineering. 
"Obviously some of them end up in construction, but it is all engineering fields, and we think that helps our communities as a whole," Helm said. 
The company also has invested in science, technology, engineering and math programs in public schools in Oklahoma and hosts field trips to quarries for elementary and middle school students. 
Helm said the company's efforts have been rewarded by the loyalty of employees. Multiple generations of some families have contributed to Dolese's long history in Oklahoma. There are many long-tenured employees, including one at Richards Spur who recently marked a half-century on the job. 
"They feel like they have some ownership in the business. We think it's had a major impact on our performance as a business," Helm said. 
While not many companies in Oklahoma can trace their incorporated histories back 118 years, as Dolese can, even fewer might be able to anticipate remaining in business into the next century and beyond, but Dolese can. 
"This product does not have a replacement. Even ready-mix concrete does not have a replacement right now," Helm said, "so the challenge for us is to really be efficient and to be good neighbors so we can continue to be in business another 118 years." 
By: Steve Metzer The Journal Record
Share and Enjoy :
Posted in Home Builder News | Tagged N/A
Posted on January 29, 2020 by Jorie Helms
A small uptick in home prices or mortgage rates can have a big impact on housing affordability.
The latest study from NAHB determined that for every $1,000 increase in the cost of today's median U.S. home price, 158,857 American households are "priced out" and would no longer be able to afford it. In other words, based on their incomes, 158,857 households would be able to qualify for a mortgage to purchase the home before the price increase, but not afterward.
Those numbers are even more staggering when looking at potential interest rate increases. It takes only a quarter-point rise in the rate for a 30-year fixed-rate mortgage to price approximately 1.3 million households out of that segment of the market and force them to set their sights lower than a median-priced home –- or delay their home purchase altogether.
More details, including priced out estimates for every state and over 300 metropolitan areas, and a description of the underlying methodology, are available in the full study.
NAHB economist Na Zhao provides further analysis in this Eye on Housing blog post.
Share and Enjoy :
Posted in Home Builder News | Tagged N/A
Posted on January 29, 2020 by Jorie Helms
Markets in the South and West will experience the highest housing activity in 2020, as more millennials move out of big cities in search of more affordable markets, according to experts who shared some of the latest industry trends during last week's International Builders' Show in Las Vegas.
"Millennials will dominate housing in 2020 and account for 50% of mortgage originations," said George Ratiu, a senior economist at realtor.com. He added that they will be leaving expensive metros for more affordable markets.
"Millennials will be moving to mid-sized cities like Boise, Idaho; Tucson; Chattanooga, Tennessee; and Columbia, South Carolina. These cities offer good weather, suburban downtowns and lifestyle amenities."
Looking at this key demographic more closely, Ratiu said:
1-in-4 millennials have been looking for a home for more than a year.
16% are searching for homes in urban areas.
34% are looking for homes in the suburbs.
45% are seeking homes in small towns and rural areas.
Summing up his findings, Ratiu said that in 2020:
Millennials will demand an affordable product.
Mortgage rates will remain attractive.
Lesser markets will shine.
Baby boomers are not moving.
Ali Wolf, director of economic research for Meyers Research based in Costa Mesa, California, also noted that boomers are staying put.
"Boomers [say] they are not selling because 'we don't need to.' Only 17% of boomers are dissatisfied with their current home," said Wolf.
Other factors that are keeping boomers at home are that 23% have no retirement savings and 30% of those in the 62-66 age range have postponed retirement.
As for millennials, they are also facing affordability and supply constraints. "Affordability is the biggest obstacle to buying a home," said Wolf. "Only 5% of millennials want to rent. They are the largest buyer demographic but faced with a supply shortage."
Looking at public and private builders, Carl Reichardt, managing director at BTIG headquartered in San Francisco, said that 8-out-10 private builders expect sales will rise in 2020.
"Labor and land costs are their biggest worry," he said. "Builders still appear cautious on pricing. Very few are raising prices aggressively."
Meanwhile, Reichardt said that public builders account for 36% of all new homes in the U.S. market.  (NAHB data show the top 20 builders accounted for 29% of all single-family starts in 2018.) Among the top 50 markets in the country, Reichardt said a public builder is No. 1 in terms of volume in 36 of these markets.
Reichardt said that public builders are not looking to get into all markets but instead are focusing on local market share in the metros they are currently engaged in.
NAHB Chief Economist Robert Dietz, who moderated the session, said that while the industry continues to face significant labor issues on the supply side, 2020 might be the year that labor shortages stop getting worse.
For more on the economic impacts of housing, visit nahb.org.
Share and Enjoy :
Posted in Home Builder News | Tagged N/A
Posted on January 29, 2020 by Jorie Helms
Millennials are buying homes. This much is known. But, despite the much-discussed generation making their entrance into the housing market, many still are still very uneasy about the process.
To try to get into the minds of millennials, TD Bank surveyed more than 850 millennials (which it categorizes as age 23-38) who are planning to buy their first home in 2020.
According to TD Bank's First-Time Homebuyer Pulse, 68% said they think now is the right time to buy a home and 52% are actively searching home listings online.
But, 75% of first-time Millennial homebuyers admit they're overwhelmed by the process of buying a home.
As for what's weighing on millennials' minds, the answers vary.
Just over half of those surveyed said they are worried about their job stability when it comes to looking for somewhere to live.
Meanwhile, 35% said they are thinking about their relationship with their significant other, 57% said they are worried about the state of the economy, and 47% said they are keeping in mind potential policy changes in the 2020 election – all of which play a role in their homebuying anxiety.
Unsurprisingly, student loan debt is playing a role too. Just over 40% of Americans who graduated in the last 20 years said they have delayed purchasing a home because of their student loan debt, the report said.
Even though a big chunk of Millennials say they are planning to purchase a home in the next 12 months, only 52% said they have started saving for a down payment, and 53% have reviewed their credit reports.
Meanwhile, only 42% said they have established a budget for their home purchase and only 30% have spoken with a mortgage lender.
"It continues to amaze me how many buyers begin their home search without first speaking with a mortgage lender," said Rick Bechtel, head of U.S. residential lending at TD Bank. "A knowledgeable loan officer will work hand-in-hand with a buyer to help them understand mortgage and homeownership costs and establish a realistic budget. To put the cart before the horse is to pursue a significant life decision with possibly incomplete or inaccurate information."
A decent amount said they feel prepared to buy, but it's that same amount that said steep home prices are keeping them from purchasing a home in the neighborhood they desire, 22% both cases.
Of those respondents, 36% said they thought homes were overpriced. On the other end, 17% of buyers said they have yet to buy a home because they enjoy renting in their current neighborhood, but can't afford to buy there.
"The millennial cohort of homebuyers is unlike any other in history," said Bechtel. "They grew up during the explosion of personal technology, the fall of the housing market and the renaissance of the rental market. And as our survey found, their expectations of homeownership are shaped by all of it."
Although Millennials were considerably young during the housing crisis in 2008, 67% said they are familiar with the housing crisis, while 55% said their family or a family they knew lost their home.
Those who were influenced by the housing crisis said it made them nervous to buy a home (47%), and a whopping 70% said they view the housing market as fragile.
And in an offshoot of that, 85% of buyers who said their families lost their home during the 2008 housing crisis said they will receive financial help from their parents when they go to buy their first home.
The most common way parents are contributing to the child's home purchase is in the form of their child's down payment (33%), followed by closing costs (20%), monthly mortgage payments (17%) or by co-signing the loan (9%).
All in all, mom and dad are still the role models for many of these Millennials. Case in point, 37% say they regularly ask their parents for advice about homebuying.
By Julia Falcon Reporter HousingWire
Share and Enjoy :
Posted in Home Builder News | Tagged N/A
Posted on January 14, 2020 by Jorie Helms
The top three were the same for all homes priced under $5 million
Point2 Homes, a real estate listing website, analyzed the language in 1.2 million home listings across the U.S. and came up with the most common phrases.
The three most frequently-used feature descriptions for homes priced under $5 million were: "granite countertops," "hardwood floors," and "stainless steel appliances." Next on the list: "open floor plan," "fenced backyard," and "covered patio."
For homes priced under $250,000, other words in the top 10 had to do with minimizing post-purchase costs, to attract first-time buyers who wanted to keep a lid on expenses. So, "new roof" and "move-in ready" were among the most common.
In the $250,000 to $499,000 range, words like "dual sinks," "natural light," and "formal dining room" rounded out the top 10. Meanwhile, in the $500,000 to $999,999 range, the most popular feature descriptions after the top three that all listings had in common were: "perfect location," "gas fireplace," and "vaulted ceilings."
Among homes in the $1 million to $5 million range "wet bar," "French doors," and "natural light" rounded out the top 10 phrases.
Where it gets interesting is when listings were priced over $5 million. Then, the top three phrases were: chef kitchen, pool and spa, and ocean view. That was followed by "wine cellar," "gourmet kitchen," "guest house," and "hardwood floors."
Focusing just on adjectives, rather than descriptive phrases, the report said "large," "new," and "spacious" were among the most common, regardless of price. For locations, "cul-de-sac," and "close to restaurants and shopping" were frequently used.
Among the most popular descriptive phrases for the exterior of homes, the list was topped by "fire pit," "private backyard," and "mature trees," the report said. Also in the top 10: "sprinkler system," "large deck" and "storage shed."
Share and Enjoy :
Posted in Home Builder News | Tagged N/A
Posted on December 23, 2019 by Jorie Helms
On Friday, Dec. 13, Dolese Bros. Co. acquired Standard Material Group assets including the land, buildings and batch plants in Piedmont, Del City, Newcastle, Cushing and Chandler.
"We look forward to adding the Standard Material Group employees and their former locations to the Dolese team of people who are building communities from the ground up," Dolese Bros. Co. President & CEO Mark Helm said.
Dolese is headquartered in Oklahoma City operating more than 65 facilities throughout Oklahoma offering full-service construction supply and material operation.
Share and Enjoy :
Posted in Home Builder News | Tagged N/A
Posted on December 19, 2019 by Jorie Helms
The NAHB International Builders' Show® is looking for two video bloggers — or vloggers — to feature their phone-created content on the IBS social channels.
It's time for young professionals attending the 2020 IBS to show their creative side and share their experiences as an IBS attendee. To be considered, just submit a selfie-style video (around a minute) showcasing your onscreen awesomeness and explain why you should be one of the official 2020 IBS vloggers.
Requirements:
NAHB member in good standing
45 years old or younger
IBS veteran planning to attend the 2020 show
Committed to posting before, during and after the show
How to Apply:
Submission Deadline: Videos must be posted in the Facebook group by Dec. 31, 2019.
Winner Notification: The winners will be notified Jan. 6, 2020.
If you have any questions, please contact Topher McLarty.
Share and Enjoy :
Posted in Home Builder News | Tagged N/A
Posted on December 19, 2019 by Jorie Helms
You're home for the holidays. The halls are decked with boughs of holly. Dad's drinking eggnog, mom's drinking almond-nog, your sister is drinking vegan oatmilk chai-nog; all is well … and then it happens. You make one comment about how maybe your mom's gingerbread house could use some tasteful landscaping, and she takes the opportunity to make a jab about how maybe "you could stop paying money to live in a stranger's basement."
You brought up the contentious topic of housing, and now the tidings of comfort and joy have left the building.
Or have they?
As a gift to you this holiday season, the elves at the National Housing Center are offering this simple guide to help kids from one to 92 navigate conversations about housing.
When your dad puts his feet on the ottoman, looks you in the eye and lectures you on the immutability of the 30-year fixed-rate mortgage ("If it worked for my generation, then it will work for yours.")
Let your dad know that we're going to need sensible housing finance reform if we're going to keep the 30-year, fixed-rate mortgage as an affordable option. Fannie Mae and Freddie Mac – the government sponsored mortgage guarantors – have been in conservatorship for 11 years. That's not sustainable, Dad. It's important that any new structure include an explicit federal backstop for the housing finance system and protect taxpayer liability. And, we need to provide an effective financing system for multifamily housing.
When your daughter's TikTok goes viral – wherein, to the tune of The Commodores' 1977 hit "Brick House," she blames the older generations for ruining the housing market – and you decide to make this a teachable moment.
Make sure she understands that, for most home builders, the cost of complying with building regulations and codes can account for up to 25 percent of the total cost to build the home – and even more for multifamily housing. Explain to her that housing affordability is a supply-side issue. When regulatory compliance creates roadblocks to making housing affordable, it's no surprise that homeownership and rental opportunities are being pushed further and further out of reach. And, we need permanent trade solutions to fluctuating material prices, like softwood lumber and Chinese steel, to ensure that housing can remain affordable. Also, your daughter is no longer listening. Just a heads up.
When your son asks if his girlfriend can move in with him in your basement because her part-time job and Uber gig don't bring in enough money to rent an apartment.
Make a point to let him know there are more than 335,000 unfilled jobs in construction. These are good-paying jobs with benefits. Carpenters, electricians and masons make an average national wage over $51,000 a year, more than three times what a minimum wage worker takes home annually. It's enough that he should be able to finally move out of what he calls his "garden-level apartment" and, as we all know, every time an adult child moves out of their parents' house, an angel gets its wings.
When your parents keep reminding you that your cousin Amber is already married and has a nice house in the suburbs with granite countertops (and they have a Bernese Mountain Dog, and fresh eggs every day from their six chickens, and her husband makes the most amazing homemade gin).
Remind them that homeownership is a great option for some – and that you understand that for many households it represents a primary source of wealth, financial security and a gateway to the middle class. But the bottom line is that it is all about housing choice. Some people prefer to rent, and others are unwilling or unable to take on the financial responsibility of owning a home. And the gin isn't all that good, anyway.
When your grandma doesn't want to put out the Santa and reindeer decorations in her front yard because "this is probably the year y'all put me in the old folks' home."
Gently let her know that there are many options for people who want to stay in their homes as they age. In fact, aging-in-place remodeling is the fastest growing sector of the remodeling market. By hiring a Certified Aging in Place Specialist, she can get what she needs most: reassurance that you'll help her make the choices that will help her stay in her home safely and securely. By modifying her home with additional task lighting, grab bars, lever door handles and other features, you all can make sure that holiday traditions (and grandma) are around for years to come.
Share and Enjoy :
Posted in Home Builder News | Tagged N/A
Posted on November 22, 2019 by Jorie Helms
The Moore Home Builders Association purchased clothing, hats, socks, jackets, sweat shirts and socks for 133 students at Dimensions Academy in Norman, then delivered those Christmas bags of cheer on Wednesday with the help of the Cleveland County Sheriff's Office. Pictured from left to right are: Marvin Haworth, Deputy Phillip Garbriel, Deputy Rafael Hernandez, Sheila Haworth, Deputy Chazdon Anderson, Dimensions Principal Linda Mace, Timmy Smith, Karen Ewing, Sheriff Todd Gibson and Capt. Mike Finley.
-An assortment of clothing and hand-sewn blankets filled Christmas bags of cheer that were delivered Wednesday to 133 alternative education students in Norman.
The project was a joint effort of the Moore Home Builders Association, the Cleveland County Sheriff's Office and The Linus Project, which is a ladies' quilting group that meets at Moore's First Christian Church one Saturday each month.
"Every year we try to do something that helps our youth," said Sheila Haworth, executive officer for the home builders association. "It's like Sheriff (Todd) Gibson was saying, 'This is a really important project because if we can't keep these kids in school they won't have a future.'"
Students were delighted, excited and almost beyond belief when county deputies delivered the gift bags to Dimensions Academy earlier this week. Dimensions Academy is the alternative education program for Norman Public Schools.
"They (students) looked like they had blank stares on their faces," Haworth said. "Some of them were like, 'that's all for us?'"
The students wrapped the hand-sewn blankets around their bodies and "kept them on the rest of the day," she said. "It really got their morale up."
Linus Project spokeswoman Sharene Anderson said her group became involved in the school project because "there was a need."
"That's our mission — to provide for children in need and especially the homeless and abused children," she said. "This is our drive. It's our life."
Depending on their schedules, the quilters spend anywhere from "every waking moment to a few hours a month and everywhere in between" on their blankets that are donated to variety of causes.
The quilters gave 140 double-sided, fleece quilts to The Dimensions Academy project, Anderson said. The Linus Project was founded in 1995 and serves Canadian, Cleveland, Grady, Kingfisher, Logan, McClain and Oklahoma counties.
The home builders association, through its $3,500 monetary donation and two other contributions, spent about $4,500 on clothes, hats, socks, jackets, sweatshirts and socks for the 133 students. Haworth and retired teacher Karen Ewing shopped from February until November purchasing the clothing items at any store that offered discounts, including some in Texas.
During one shopping spree, the women loaded a buggy with 120 fleeced jackets at a Norman Old Navy store. The jackets originally sold for $29 each, but the women only paid $8 per jacket.
Prior to that, Haworth and Ewing made a trip to an Allen, Texas, shopping outlet where stores were having going-out-of-business sales. During the trip, they spent about $700 for clothes, including some from name brand store Lou LaRue.
The donations also helped the women purchase enough clothes to establish a clothing pantry at the school for future needs.
-Tim Farley of Norman Transcript 
Article by Norman Transcript 
Share and Enjoy :
Posted in Home Builder News | Tagged N/A
Posted on November 13, 2019 by Jorie Helms
Millennials are moving more, spending more and buying more
Continuing a trend that stretches back to one year ago, Millennials are still dominating the homebuying landscape, taking on more mortgages than previous generations.
A report from Realtor.com says that at the end of the third quarter, the Millennial share of mortgage originations increased 3% from last September, coming in at 46%.
Meanwhile, Gen X and Baby Boomer shares continued to fall, to 35% and 17% this year, from 37% and 18% last year, respectively.
As for primary home loan originations, Millennial shares increased also. In September, Millennial share was 44%, up from last year's 40%.
Gen X shares fell from last year's 41% to 39%, while Baby Boomer shares fell to 16% from 17% last year.
Millennials were also found to move once every two years, a study from Porch said. Gen Xers moved about every four years and baby boomers stayed in the same place for nearly six years at a time. 
According to the report, Millennials are buying more expensive homes, too.
The median price of a primary home purchased by Millennials went up 6%, to $250,000 compared to last year. Generation X and baby boomers only increased their purchase prices by 5% and 2%, respectively.
Millennials are also increasing the size of loans they are taking out to buy a home, as this generation had a median loan amount of $231,590 in September. This is 7.3% higher than last year.
This growth in mortgage debt undertaken by Millennials outpaces that of both Baby Boomers, which grew by 2.6%, and Generation X, which grew by 4.4%.
-Article by Housing Wire
Share and Enjoy :
Posted in Home Builder News | Tagged N/A
Posted on November 13, 2019 by Jorie Helms
More than three out of four millennial home buyers (76%) say that their most wanted bathroom feature is both a shower stall and tub in the master bath, according to a recent report published by NAHB, What Home Buyers Really Want (2019 edition).
The survey indicates that millennials want larger bathrooms to accommodate certain amenities. For example, the second most popular bathroom feature among this key demographic is a double vanity (75%), followed by a linen closet in the master bath (73%), a whirlpool tub (70%) and a private toilet compartment in the master bath (68%).
A dressing/make-up area and a white toilet, tub and sink are also important to millennials, with 67% reporting that each of these items are desirable or essential/must have features.
Millennials also expressed interest in having specific shower features: 66% want multiple shower heads in a master bath and 64% desire a body spray panel in a master bath [shower head(s) plus spray massage jets].
A majority of millennials also prefer a granite vanity (64%). See the Figure 1 chart below for more details. Note: move your cursor along the Figure 1 and Figure 2 charts to view more details.
The report also reveals a wide disparity among bathroom wants between millennials and seniors. The Figure 2 chart below shows at least a 20-point difference among these two demographic groups on a variety of bathroom features.
For example, 46% of millennials desire dual toilets in the master bath while just 14% of seniors prefer this feature. Fifty-five percent of millennials want his and hers baths vs.only 25% of seniors and 70% of millennials want a whirlpool tub in a master bath, compared to 44% of seniors.
NAHB economist Carmel Ford provides more insights in this Eye on Housing blog post.
Share and Enjoy :
Posted in Home Builder News | Tagged N/A
Posted on November 5, 2019 by Jorie Helms
OKLAHOMA CITY (KFOR) - The Oklahoma Home Builders Association says small towns are cracking down on housing ordinances and it could price people out of living there.
Cities across the state are starting to regulate products that are used to build new homes.
"They're going after regulating small homes which is what we call affordable homes, or houses that help people that are in the lower socioeconomic brackets being able to purchase their first home," said Mike Means the Executive Vice President of the Oklahoma Home Builders Association.
Read more from KFOR
Share and Enjoy :
Posted in Home Builder News | Tagged N/A
Posted on November 5, 2019 by Jorie Helms
Construction is booming in Oklahoma, creating demand for well educated workers in the field.
-OETA, The Oklahoma News Report
Share and Enjoy :
Posted in Home Builder News | Tagged N/A
Posted on September 9, 2019 by Mike Means
Congratulations to Jorie Helms, Director of Communications and Outreach, for being selected as a 2019 NextGen Under 30 winner! Now in its ninth year and expanding its scope and state-wide reach, NextGen Under 30 recognizes and encourages the next generation of innovative, creative, and inspiring individuals who push the boundaries in various categories of endeavor. In addition, award winners are selected based upon their participation in and contribution to their communities. Jorie was selected from over 1,000 nominees by a panel of respected business and civic leaders who served as judges.
Jorie started at the Oklahoma Home Builders Association in 2017 where she focuses on Outreach projects, Member engagement, Social Media marketing, and much more. Jorie is also a proud member of The Association for Women in Communications.
To read more about the NextGen honorees, go to http://nextgenunder30.com/award-winners/.
Share and Enjoy :
Posted in Home Builder News | Tagged N/A
Posted on August 15, 2019 by Jorie Helms
A recent study by NAHB reveals that millennials have a much stronger desire for certain bathroom features relative to older generations.
The report compiled survey data between 2007 and 2018 and found that the share of home buyers who want whirlpool tubs declines as the older generations age, but stays relatively constant for millennials. As of 2018, 70% of millennials expressed a strong preference for whirlpool tubs, compared to 62% for Generation X, 47% for baby boomers and 44% for seniors. See Figure 11.1 below.
Meanwhile, the share who want a dressing area increases for millennials while falling or staying constant for other generations (Figure 11.2).
Those who prefer his and her baths increases dramatically over the years for millennials and shows no real trend among the other generations (Figure 11.3).
Figures 12.1 through 12.4 below center on kitchen features. All four generations show an elevated preference for built-in kitchen seating. Of note is the increasing upward trend for millennials who desire trash compactors and built-in kitchen seating.
Finally, for the specialty rooms in Figures 13.1 through 13.3, millennials show a higher preference for exercise rooms, game rooms and media rooms than the other generations. Moreover, the gap between millennials and the older generations is quite substantial in 2018.
Share and Enjoy :
Posted in Home Builder News | Tagged N/A
Posted on August 15, 2019 by Jorie Helms
At least four out of five millennial buyers prefer laundry rooms, hardwood front exteriors, patios and garage storage. Conversely, they give a thumbs down to elevators, wine cellars and laminate countertops.
These were among the findings from a new study by the NAHB Economics team that focused on millennial home buying preferences.
The 2018 survey asked recent and prospective buyers to rate 175 different features on the following four-tier scale:
Essential: Unlikely to buy a home without feature
Desirable: Seriously influenced to buy home if included
Indifferent: Would not influence purchase decision
Do Not Want: Not likely to buy a home with feature
No. 1 is a laundry room, which 86% of millennials want. Other features on the top 10 list include a walk-in pantry, exterior lighting, a front porch and table space for eating.
Millennial preferences differed somewhat from baby boomers and seniors. Unlike millennials, boomers did not include a walk-in pantry, front porch, table space for eating and double sink in their list of top 10 amenities. Likewise, seniors omitted a hardwood front exterior, walk-in pantry, front porch and table space for eating from their 10 most wanted features.
Nearly half of millennials (47%) cited elevators as the feature that they are least likely to want, followed by cork flooring in the main living spaces (33%) and wine cellars (32%).
Millennials have also been shifting their preference of master and standard bedrooms over the years. In 2007, 80% preferred one full master bedroom suite plus three standard bedrooms and 20% desired two full master bedroom suites plus one standard bedroom.
By 2018, this 80-20 ratio dropped to 60% and 40%, respectively.
Share and Enjoy :
Posted in Home Builder News | Tagged N/A
Posted on July 31, 2019 by Jorie Helms
OKLAHOMA CITY (July 31, 2019) — Oklahoma City-based Dolese Bros. Co. was recently recognized by the National Safety Council with an Exemplary distinction award for its efforts to reduce the number of accidents occurring on Oklahoma roads. Dolese was one of two Oklahoma employers to receive the inaugural Our Driving Concern Oklahoma Employer Traffic Safety Awards for the Exemplary distinction.
"We are honored to be recognized as a leader in safety," Dolese President and CEO Mark Helm said. "This achievement is the direct result of each and every employee's commitment and focus on making safety a personal value."
The awards were presented in partnership with the Oklahoma Highway Safety Office and the Oklahoma Safety Council at the Oklahoma Safety and Health Conference in Oklahoma City. The seven recipients emerged from a diverse pool of applicants and were evaluated by employee education, training and other traffic safety initiatives. The categories were Exemplary, Award and Honorable Mention.
According to the Oklahoma Highway Safety Office, nearly 200 crashes occur every day and more than 650 people are killed on Oklahoma roads each year.
In 2014, Dolese implemented in-cab video cameras and sensor system to their fleet which has reduced accidents company-wide, and more importantly in the communities where Dolese operates. The cameras activate when a driver brakes too quickly, turns too sharply, swerves or accelerates too fast. This tool is used as a coaching tool to improve driver safety, not to punish drivers. Employees receive recognition and awards for reaching safe driving goals.
This effort has shown great results. In 2018, the number of coachable events for the company were at an all-time low.
"Our drivers take pride in their work and are keeping safety top of mind," Dolese Occupational Health and Safety Director David Finley said. "Their proactive safety behavior is resulting in less incidents and fewer days of work missed due to injuries."
Additionally, Dolese actively works to implement trainings and other programs to enhance their drive toward safety.
"This recognition is a morale boost for our employees who are making a conscious effort to keep themselves, their peers, our customers and the traveling public safe," Helm said. "This distinction acknowledges that we are making progress toward achieving our goals and offers us a challenge to continue improving."
Suzanne Singleterry, media@dolese.com
Share and Enjoy :
Posted in Home Builder News | Tagged N/A
Posted on July 3, 2019 by Jorie Helms
More baby boomers continue to work past the age of 65, but many are still looking toward retirement, including downsizing their current home and finding a location that fits their lifestyle. Because they may still be working full or part time, however, they may not have the flexibility — or desire — to move to more destination-oriented locations.
To meet this growing demand, builders are looking toward less traditional locations to create housing for 55+ home buyers. Major developers have started to construct in areas around Boston, Minneapolis and Newark, N.J., for example, to match the needs of this working demographic — a trend likely to continue as the oldest members of Generation X are now starting to reach the age of 55.
"This is a real opportunity for builders to capitalize on the boomer population — a large, affluent demographic with equity to trade into a new home," observed Deborah Blake, principal at The Ipsum Group. "Builders are able to start with smaller communities — around 300 to 500 units or less — in locations that you wouldn't necessarily think of for communities in the past."
One of the biggest hurdles builders may face in local communities is that boomers oftentimes choose to stay in their current homes because they don't know what other options are available to them. To make the move, buyers need to see the value of a new home or community, and how it's better suited to their lifestyle. Features such as single-level living, universal design concepts, and a more attractive social network through amenities and other activities can be a major draw.
"I always say it's 'plussing your lifestyle without leaving your neighborhood,'" Blake noted. "They get to enjoy their career, with a full-time income, and live in a home that fits their lifestyle — it's the best of both worlds."
Builders are also experiencing strong competition in the resale market in popular destinations such as Arizona and Florida, she added. Buyers are able to purchase less-expensive homes in 25- to 30-year-old communities that have been well-maintained and boast vibrant groups of residents.
Before looking into local opportunities, however, it's critical to understand this niche audience. "Success requires the right pricing and creating the right things to compel a 55+ buyer to say, 'My current home doesn't fit my needs or lifestyle,'" Blake stated.
Learn more about the features boomer buyers want, as well as tips on how to market to this demographic, through resources from NAHB's 55+ Housing Industry Council.
With three decades of real-life experience — 22 years with Del Webb and the last seven-plus years advising clients across the United States at The Ipsum Group — Deborah Blake is uniquely qualified to provide pragmatic advice in the areas of consumer research, community feasibility, visioning, amenity and lifestyle programming, branding, marketing, sales, residential product, and operations of 55+ targeted and age-qualified communities.
Share and Enjoy :
Posted in Home Builder News | Tagged N/A
Posted on July 1, 2019 by Jorie Helms
Netiquette — etiquette for the digital world — is where common courtesy meets the Internet. Netiquette is necessary since business communications have evolved and become Internet-based. Telephone and snail mail are no longer the primary forms of business communication; texting, instant messaging and social media have taken precedence.
People often wonder how the various generations like to communicate. Knowing each generation's preferences can make a world of difference in business.
Gen Z
Direct, visual and succinct
Communicate with images and multitask across several screens
Short attention spans, communicate in bite-sized snacks with punchy headlines, emoticons, photos and images
Millennials
Hate talking on the phone
Prefer texting or messaging apps
Like thought-out responses afforded by texts, unlike personal conversations or phone calls
Will use email, although it is seen as less urgent than a text
Gen X
Adapt quickly to new technology
Grew up with the emergence of the PC, lived through the dot-com bust and the introduction of the cell phone
Can be reached with a variety of technologies
The most technologically versatile
Boomers
Prefer face-to-face meetings
Talk on the phone
Use email, video conference, text, etc.; varies by individual, so their tech knowledge shouldn't be underestimated
Stay accessible and visible
Above all, ask how someone wants to communicate. Once you know that, follow the eight rules of business communication:
Know what you are going to say before you say it
Less is more; keep it simple
Use bullet points
What's in it for me? (WIIFM)
Don't get bogged down (tangents, lose focus)
Call to action (again, what's in it for me?)
Edit, spell check and review once more
Follow up
For more information on Netiquette, read the full article, "Manners for Digital Communication," in the current issue of Building Women magazine authored by Carol Morgan, MIRM, CAPS, CSP. NAHB Professional Women in Building Council (PWB) is offering a free webcast to PWB Council members on Netiquette featuring Morgan today, June 27, at 2 p.m. ET. For more information about the webcast or PWB, contact Sheronda Carr.
Share and Enjoy :
Posted in Home Builder News | Tagged N/A
Posted on June 25, 2019 by Jorie Helms
Marketing strategist and BUILDER blogger Donna Campanelli says there are many ways to improve lead generation.
In my work as a marketing strategist for contractors and the trades, I have met with countless business owners struggling to grow sales. Some were larger companies with elaborate websites, and some had simple websites. But regardless of size, they all faced the same problem: Their websites were not generating leads.
In talking to those business owners about their websites, they often had a misunderstanding of what a website entails. Many see websites as a commodity that they must have. They look to buy a website based on price rather than as an investment that will generate year-after-year returns. By basing a decision on price, the website's design will go to the lowest bidder instead of a company that has experience in creating a lead generating system that takes businesses the distance.
Having analyzed hundreds of websites, I've seen the same mistakes over and over again. Here are five possible reasons your website is not generating leads.
1. Lack of Visibility
Perhaps the most common reason websites don't generate leads is a lack of visibility, or lack of traffic. If your website doesn't rank on page one of the search engines, Google and Bing for example, and you are not doing any kind of advertising to drive potential customers to your website, then your company is invisible. The only way people will find you or your website is if they know your company name or you hand them a business card.
To generate leads from your website, you need to be visible and you need traffic. Just like sales is a numbers game, so is online lead generation. When I trained real estate agents we used to say, it takes 100 suspects, to get 10 prospects to generate one sale. In online marketing, it is the same. A great conversion rate on the web is 5% or higher. The average conversion rate is 1 to 2%. So, if you want to make five sales per month, you need to get at least 500 people to your website each month.
The quickest way to generate traffic to your website is to use pay-per-click marketing. With pay-per-click marketing, ads for your company appear at the top of the search engines when customers enter keywords related to your business. When they click on your ad, you are charged a fee for the click.
Depending on the keyword, the cost per click will vary. For instance, today the cost per click for "home builders in Colorado Springs" is $5.23. The cost for "affordable home builders in Colorado
Springs" is $3.25. The cost per click is dependent upon how many companies are competing for that keyword.
It is important to have a good mix of keywords. It is equally as important to work with someone who really understands the workings of pay-per-click marketing to manage your ad spend and work on adjusting your ads to increase your ROI.
There is a downside to pay-per-click advertising, though, and that is if you stop advertising, you stop getting traffic. The long-term strategy to drive traffic to your website is to hire a company to optimize your website for the search engines. This process, called search engine optimization, is not marketing. It does not generate leads by itself. But, when your website moves to page one, and ideally within one of the top three organic spots for terms people are using to find companies like yours, you will get traffic to your site without having to pay a monthly pay-per-click ad spend.
If you are getting traffic to your website but visitors are not contacting you, then the question is, what are they doing on your website? Google Analytics combined with Google Search Console is a must-have tool to determine what is and isn't working with your website. Using these tools, you can know how many visitors are coming to your website, how they got to the website, how long they stay on your site, and where they enter and exit your site.
2. Unprofessional or Lacking Portfolio Photos
Your website in many cases is the first impression a customer gets of your business. Yet many companies skimp on photography. I analyzed a website for a tile contractor that came to me recently. Her website was ranking on page one for 24 keywords, but she said her website wasn't generating any leads.
The first thing I did was look at Google Analytics to see her website's traffic numbers. She was getting plenty of people to her website, but no one was contacting her. So, I dug deeper and looked to see where people were exiting her website.
What I found was that 25% of the people who visited her website left the site after viewing the project portfolio page. When I viewed the page, I understood why. There were two pictures that were taken by her with her cell phone, but they weren't staged in any way. While the tile work in the photo was very nice, you had to look over tools and pans sitting on the kitchen counter to see the work.
Your website must showcase your best work. Hire a skilled photographer. You don't necessarily need a professional photographer, but one that knows about lighting and that will stage the photo for you.
If you are doing renovation work, have before and after photos taken from the same vantage point so the visitor can easily see the differences. A little planning before taking photos will go a long way in making you look great.
3. Missing Call-to-Action
In sales we say "ABC," always be closing. The equivalent to that in websites is always have a call-to-action. I have seen many websites missing the call-to-action. Essentially, the website gives a lot of information on the company's product or service and then says, "for more information contact us."
That's great, but website visitors need direction. Your website needs to very specifically tell them how to reach you and it needs to be easy.
A call-to-action on your website needs to be in two forms. The first is your call-to-action within the text of your site. It should say, for example, "To learn more about our custom home building offerings, fill out our convenient contact form or for immediate assistance call us today at 719-555-1212."
In this call-to-action, the phone number should be setup as click-to-call so smart phone users can click on the phone number to dial. The whole call-to-action should be in a different font and set apart from the rest of the content on the site so it is easily recognizable.
The second is a form on your website. We recently worked with a client whose site only had the call-to-action in the text of the site. Once we added a "Request a Quote" form in the right column of all the services pages, he started getting leads.
4. Misaligned Content
When visitors come to your website, they are typically looking to answer a question. Many people start researching new homes or home renovation projects months before they are actually ready to buy. So, in preparation they head to the web to see what it will cost, get ideas of what they might buy, and even compare offerings. What I see time and time again is that websites are not designed to answer the questions customers are looking to answer. Instead, they give the information owners and salespeople want them to know.
Take for instance a custom home builder we worked with recently. His website had a lot of information and gorgeous examples of his work, but visitors were not requesting to meet with him. After working with him at a local home show we noticed that people in the booth first looked at the photos of his work and then they asked for floor plans. He didn't have floor plans on his website because he said he can build whatever the customer wanted. But customers want a place to start. They want something to build on. So, we added a few of a variety of floor plans that he has built to his website.
Understanding how your customers think and what questions they always ask is important when building or redesigning your website.
5. Lack of Attention 
The biggest reason business websites don't generate leads is because business owners don't understand what is required to create a lead generating machine and they don't give their website the attention that it needs.
Just like building a home, building a website is part art, part science. Building a website that generates a steady stream of leads takes time, testing, and analysis.
I always tell my customers, you wouldn't put an ad in the newspaper for 52 weeks and leave it there if it wasn't generating business, and so you shouldn't let your website sit if it is not generating business.
Your website can be a powerful player in the success of your company, but as a business owner you need to understand that this is not the Field of Dreams. They will not come just because you build it. A website can be your best salesperson, but it needs to be nurtured and tended to.
Share and Enjoy :
Posted in Home Builder News | Tagged N/A
Posted on June 25, 2019 by Jorie Helms
Construction for an Aging Population: The Influence of Shifting Demographics
Senior citizens are a fast-growing segment of the population. It is estimated that the number of people age 65 and older will nearly double before 2050. While many senior citizens eventually go on to live in an assisted living facility or nursing home, a growing portion of the senior population is focused on age-in-place strategies to stay in their own homes and remain independent for as long as possible.
Aging in place is possible under the right circumstances. Seniors need special accommodations that younger homeowners and home buyers rarely consider. This may affect many of the homes being built and remodeled today and into the future. Contractors who build or remodel homes can better serve this growing niche by remaining up to date with the latest changes and trends. If you're a contractor with a burgeoning business, here's what you need to know about constructing homes for an aging population.
Single Floor Living or Lift Installation Capabilities
In their golden years, many seniors lose the ability to walk safely up and down stairs. Some seniors will manage this problem by installing a stair lift or elevator. Others may simply seek out homes where they can live all on one floor. Single floor living can be accomplished in many ways. In some cases, homeowners install a master suite on the first floor, where they can sleep and go to the bathroom all without going upstairs. Sometimes this requires the homeowner to make an addition to the home. In other cases, homeowners move to homes without a second floor.
Ranch style homes are very practical for homeowners who are unable to go up and down stairs regularly. In some ranch style homes, facilities (like laundry) are placed in the basement. Builders in an area with high housing demand from seniors may opt to move these facilities to the ground floor. Those constructing homes with multiple floors might consider leaving enough room for a lift or elevator to be installed.
Safe Bathrooms
There are many ways that contractors can build senior-safe bathrooms. Existing bathrooms can also be modified to become senior-safe. Common age in place features found in bathrooms include:
Walk-in showers. These showers reduce the risk of a homeowner falling when stepping into and out of the shower.
Non-slip floors. Slips are a common problem in bathrooms, but non-slip floors can help prevent falls even when the floor is wet.
Grab bars. Grab bars give homeowners something to hold onto in the shower and when standing up or sitting down from the toilet.
Proper lighting. The bathroom is a place where lighting can be poor in areas over the shower; improving lighting can help prevent accidents.
In cases when the homeowner contacts a contractor to ask for an age in place remodel, contractors can help the homeowner identify areas where their existing bathroom can be improved.
Wheelchair/Mobility Accommodations
Many seniors eventually find themselves in a wheelchair or in need of some sort of mobility device. When this happens, navigating a standard home can be a challenge. Narrow doorways and hallways make it difficult or impossible to maneuver around the house independently. Those who wish to stay in their current home may need a contractor with the ability to widen hallways or doorways. Ramp installation/construction is also important for homeowners in wheelchairs.​ Those who choose to downsize/move will need to find or build a home with these accomodations. For this kind of project, it's important to become familiar with the local building codes. Contractors who are familiar with local regulations can help ensure the changes they make are safe.
Optimized Lighting
Good lighting is an important and desirable feature in any home, but it's even more important in a senior's home. Varied lighting and adequate controls can help seniors avoid accidents. When installing lighting, contractors must ensure that switches are available in all room entry ways, and must also ensure that lighting can reach all dark corners. Hallways in particular can be dim, so installing hallway lighting can prevent accidents.
Helping Seniors Achieve Their Goals
Builders and contractors can help home buyers and homeowners achieve a wide variety of goals and this - broadly speaking - is no different. Like many jobs they are faced with, building a home that is suitable for aging-in-place is not always a straightforward task and, as a result, creative problem-solvers will always be in demand. Looking forward to the future, learning how to address aging-in-place concerns in a home can make an individual or company an invaluable resource to a growing population of seniors wishing to maintain their independence.
John Quinn is the broker and owner of The John Quinn Team of RE/MAX Experts. With over 30 years of real estate experience and a commitment to personalized customer service, John helps buyers and sellers in the memphis area.
Share and Enjoy :
Posted in Home Builder News | Tagged N/A
Posted on June 19, 2019 by Jorie Helms
Recently, many of us from the Oklahoma HBA went to Washington, DC, for the NAHB Spring Leadership meeting.  We had members from COHBA, HBA of Greater Tulsa, and Stillwater HBA.  One of our members, Mike Fournier, went to Arlington to see the changing of the guard at the Tomb of the Unknown Soldier.  If you haven't witnessed it, it is a moving ceremony.  Guarded 24/7, no matter the weather, the guards keep watch over the tomb.  It is a fitting tribute to those who are unnamed, but yet gave the ultimate sacrifice for our country.
That background came to my mind as I witnessed another "changing of the guard" at the Oklahoma Uniform Building Code Commission.  One of our members, Curtis McCarty from the Builders Association of South Central Oklahoma (BASCO), completed his final term on the OUBCC.  Curtis completed his final term on the Commission and was ineligible to serve again at this time.  Commission members are term limited and can only serve two consecutive terms.
The Oklahoma HBA would like to commend Curtis for his service to the state.  While it wasn't protecting our shores from foreign enemies, the important role he played in keeping a check on arbitrary and capricious codes protects our industry.  The work of the OUBCC is critical to each and every one of us as build homes for our neighbors.
The OUBCC began its work in 2010.  Curtis was the first homebuilder to serve.  Yesterday, his term ended and Lonnie Shackelford, a builder from the HBA of Greater Tulsa, will be the next homebuilder to serve.  We will assist Lonnie in any way we can to insure that our industry's voice is heard.  We wish him the best as he begins his service to the State of Oklahoma and the construction industry.
Share and Enjoy :
Posted in | Tagged N/A
Posted on May 17, 2019 by Jorie Helms
Finding an affordable home to buy should be easier than discovering buried treasure. But for many homebuyers – especially first-timers – it's doesn't feel that way.
The lack of affordable homes has been a persistent problem in the housing market. In the first quarter, inventory rose 2.4% from a year earlier, according to the National Association of Realtors. But it's still well below normal, and that's vexing homebuyers.
To unearth low-cost homes, USA TODAY tapped Trulia to look at the largest 50 U.S. metro areas and identify ZIP codes where homes are affordable relative to the median metro income.
Here's the hopeful news for buyers.
Where the least expensive housing exists in every state
In 43 metro areas, at least half the homes in the majority of ZIP codes were considered affordable. There were 604 ZIP codes – or 6.8% of all ZIP codes – where all of the homes were affordable. There were just 288 ZIP codes, or 3.3%, where none of the homes were considered affordable.
"It's interesting that so many ZIP codes fall into one of those extreme buckets," said Cheryl Young, senior economist at Trulia.
What makes a ZIP code affordable?
Neither housing stock age nor distance from the city center seemed to be strong drivers of affordability, Young said.
"That's likely because there may be a premium to live near the center of a metro as well as a premium to live in tony suburbs," Young said, "and (while) older housing stock may reduce home values, there are also high-value neighborhoods with well-maintained older estates and homes."
Trulia didn't dig into other factors that could determine the desirability of a ZIP code and, therefore, the value of the housing inventory, such as performance of nearby schools, proximity to shopping and restaurants, and access to major commuter roads.
What is affordable?
Trulia took the current value of all homes in the largest 50 metro areas and calculated how much the median income could afford by ZIP code. Homes were considered affordable if 30% or less of the metro area's median monthly income went to the mortgage payment.
To find the share of affordable homes on the market, Trulia calculated the maximum amount that the median income could allocate toward a mortgage payment. Calculations considered a 20% down payment, and the monthly mortgage payment also included property insurance and taxes.
It's important to note that many homebuyers, notably first-time buyers, contribute less than 20% toward their home purchase. That would increase their monthly mortgage payment on the same home bought with 20% down. Additionally, those buyers would have to pay private mortgage insurance, another monthly cost. The number of ZIP codes with affordable homes would also shrink for those buyers, Young said.
Most and least affordable ZIP codes
USA TODAY ranked a metro area's affordability by the percentage of ZIP codes where at least half of the homes are affordable for that area's median income. Using Trulia's data, USA TODAY also looked at how many ZIP codes were 100% affordable and how many had no affordable homes for the median income.
Oklahoma City
Share of ZIP codes where at least half the homes are affordable: 95.4%
Share of ZIP codes where none of the homes are affordable: 0%
Share of ZIP codes where all the homes are affordable: 6.5%
Indianapolis
Share of ZIP codes where at least half the homes are affordable: 96.7%
Share of ZIP codes where none of the homes are affordable: 0.8%
Share of ZIP codes where all the homes are affordable: 13.8%
Pittsburgh
Share of ZIP codes where at least half the homes are affordable: 95.8%
Share of ZIP codes where none of the homes are affordable: 0.5%
Share of ZIP codes where all the homes are affordable: 22.4%
Share and Enjoy :
Posted in Home Builder News | Tagged N/A
Posted on May 6, 2019 by Jorie Helms
The Builders Association of South Central Oklahoma has named Stephen Koranda executive officer.

Through his firm, Back To You Marketing, Koranda will manage BASCO, which, since 1949, has been serving and connecting those in the home building industry through education, information, advocacy, and networking events.

Koranda has more than 20 years of experience working with customer service and association clients including local and statewide associations. He has previously managed nonprofits and has served on numerous boards within Norman and Oklahoma. He is presently principal and senior consultant of Back To You Marketing, a full-service marketing association management firm based in Norman.

"Stephen brings his extensive network and experience in management, collaboration and strategic direction to his role as the executive officer," Danny Gamble, BASCO Board Chair, said in a statement. "We are excited to see where he will lead the association."
For more information, please call Stephen Koranda, at 405-637-6225, or email SK@BackToYouMarketing.com
Share and Enjoy :
Posted in Home Builder News | Tagged N/A
Posted on April 23, 2019 by Jorie Helms
FONTANA, Calif. — At a steel factory dwarfed by the adjacent Auto Club Speedway, Fernando Esparza is working toward his next promotion.
Esparza is a 46-year-old mechanic for Evolution Fresh, a subsidiary of Starbucks that makes juices and smoothies. He's taking a class in industrial computing taught by a community college at a local manufacturing plant in the hope it will bump up his wages.
It's a pretty safe bet. The skills being taught here are in high demand. That's in part because so much effort has been put into encouraging high school graduates to go to college for academic degrees rather than for training in industrial and other trades that many fields like his face worker shortages.
Now California is spending $6 million on a campaign to revive the reputation of vocational education, and $200 million to improve the delivery of it.
"It's a cultural rebuild," said Randy Emery, a welding instructor at the College of the Sequoias in California's Central Valley.
Standing in a cavernous teaching lab full of industrial equipment on the college's Tulare campus, Emery said the decades-long national push for high school graduates to get bachelor's degrees left vocational programs with an image problem, and the nation's factories with far fewer skilled workers than needed.
"I'm a survivor of that teardown mode of the '70s and '80s, that college-for-all thing," he said.
This has had the unintended consequence of helping flatten out or steadily erode the share of students taking vocational courses. In California's community colleges, for instance, it's dropped to 28 percent from 31 percent since 2000, contributing to a shortage of trained workers with more than a high school diploma but less than a bachelor's degree.
Research by the state's 114-campus community college system showed that families and employers alike didn't know of the existence or value of vocational programs and the certifications they confer, many of which can add tens of thousands of dollars per year to a graduate's income.
"We needed to do a better job getting the word out," said Van Ton-Quinlivan, the system's vice chancellor for workforce and economic development.
High schools and colleges have struggled for decades to attract students to job-oriented classes ranging from welding to nursing. They've tried cosmetic changes, such as rebranding "vocational" courses as "career and technical education," but students and their families have yet to buy in, said Andrew Hanson, a senior research analyst with Georgetown University's Center on Education and the Workforce.
Federal figures show that only 8 percent of undergraduates are enrolled in certificate programs, which tend to be vocationally oriented.
Sen. Marco Rubio, R-Fla., last year focused attention on the vocational vs. academic debate by contending during his presidential campaign that "welders make more money than philosophers."
The United States has 30 million jobs that pay an average of $55,000 per year and don't require a bachelor's degree, according to the Georgetown center. People with career and technical educations are actually slightly more likely to be employed than their counterparts with academic credentials, the U.S. Department of Education reports, and significantly more likely to be working in their fields of study.
At California Steel Industries, where Esparza was learning industrial computing, some supervisors without college degrees make as much as $120,000 per year and electricians also can make six figures, company officials said.
Skilled trades show among the highest potential among job categories, the economic-modeling company Emsi calculates. It says tradespeople also are older than workers in other fields — more than half were over 45 in 2012, the last period for which the subject was studied — meaning looming retirements could result in big shortages.
High schools and community colleges are the keys to filling industrial jobs, Hanson said, but something needs to change.
"You haven't yet been able to attract students from middle-class and more affluent communities" to vocational programs, he said. "Efforts like California's to broaden the appeal are exactly what we need."
Aside from marketing the programs differently and making them simpler to find and apply for, California is trying to ease the process through which individual campuses can add new programs that could help local businesses. If a region needs respiratory therapists, for example, community colleges will be able to avoid some of the red tape that previously hampered their flexibility to train new therapists.
"We definitely wanted to get out of the colleges' way," Ton-Quinlivan said.
The industrial course in which Esparza is enrolled is run by nearby Chaffey College through the community college's InTech Center, a partnership with California Steel and other local manufacturers. At its completion, Esparza will have new skills he hopes will translate into a promotion and a raise of $4 or $5 per hour.
Like his classmates, Esparza, who starts work at 6 a.m., is looking at the class as a moneymaker for him.
"It feels very comfortable for me," he said. And then, like many Californians, he reflects on his commute. "I don't even have to catch a freeway to get here. How can it get better?"
But it can get better in California, where 30 percent of all job openings by 2025 — more than a million jobs — will require some post-high school education, according to the state's community college system. Some on the industry side of the equation say that while colleges should have spent the past few decades building tighter bonds with local companies, those companies share the blame for vocational education's tattered reputation.
Residents who have watched manufacturing companies relocate overseas may have not wanted to encourage their children to learn manufacturing-related skills, said Sam Geil, a Fresno, California, business consultant and adviser to the San Joaquin Valley Manufacturing Alliance.
"It doesn't help when industry is moving out and laying people off," Geil said. "It's the relationship that industry has with the community. Industry could do a better job communicating."
As with a lot of education challenges, money is also a big problem.
While a humanities class such as English costs a college just $52 per student credit, a respiratory therapy class costs $265, according to a 2013 report by the Institute for Higher Education Leadership & Policy. Equipment and trained instructors in some specialty fields can be prohibitively expensive for a college.
With state budgets in constant flux, colleges and experts say it's essential that companies help pay for educational programs that directly benefit them. While that kind of cooperation has been rare, Chaffey College's InTech Center is an example of how it could work.
California Steel chipped in $2 million for the education center, which it leases to Chaffey for $5 per year, said Sandra Sisco, the school's director of economic development. Other local companies and colleges have invested, too. The center served about 1,300 students in the past year and plans to grow, she said.
The steel company agreed to work with Chaffey mostly because it was having trouble finding enough trained workers, said Rod Hoover, its human resources manager. And if California Steel's competitors benefit from the classes on the factory campus, many of which provide skills useful in steelmaking, so be it.
"It was the right thing to do for our community," Hoover said. "The selfish reason was because we needed craft workers and it was inconvenient to send them elsewhere."
The InTech Center specializes in quick courses that help students like Esparza get ahead in their jobs, Sisco said.
"The reputation of the colleges being archaic and slow is still out there," she said. As with many perceptions of vocational education, Sisco said, "That's not necessarily true."
Although a large percentage of InTech students are older than traditional-aged college students, Chaffey is trying to encourage younger ones to focus early on their career training.
The strategy worked with 17-year-old Derrick Roberson, who graduated in the spring from Montclair High School and is taking an industrial maintenance electrical and instrumentation InTech course as he trains to be an electrician.
Vocational courses in high school were seen as second-class, Roberson said.
"All throughout high school, they made it sound like going to college was our only option," he said. "After you go to college, where do you go? It can open doors for you, but not as much as they make it seem."
Career education boosters also say job-focused courses — and accompanying apprenticeships — can provide students with essential "soft skills" such as communication and conflict resolution that foster teamwork and reduce stress. And schools should consider blending traditional college courses with vocational ones, said Sean Gallagher, who recently founded Northeastern University's Center for the Future of Higher Education and Talent Strategy.
"It's often either vocational training or liberal arts," Gallagher said. "But if you look at what employers want, it's both, and I think that's often lost in the dialogue today."
This story was produced by The Hechinger Report, a nonprofit, independent news organization focused on inequality and innovation in education. Sign up here for our higher-education newsletter.
Share and Enjoy :
Posted in Home Builder News | Tagged N/A
Posted on March 5, 2019 by Jorie Helms
OKC-area home sales increase in 2018 By: Molly M. Fleming The Journal Record " March 4, 2019
OKLAHOMA CITY – Homes priced at less than $200,000 were in high demand in 2018, and that demand isn't expected to slow this year.
Closed single-family home sales were up 4.1 percent compared to 2017, according to MLSOK's year- end report, which was released Feb. 26. The median sales price increased almost 3 percent to $167,500.
MLSOK's figures include statistics
from Edmond, Altus, El Reno, Midwest City, Moore, Yukon, Piedmont, Elk City, Oklahoma City, Weatherford, Norman, Del City, Shawnee, Mustang
and Nichols Hills.
Keller Williams Elite Broker Jennifer Arsenault said within a 40-mile radius, the metro has about two months of inventory, though there's even more houses available in the higher price ranges.
"In the housing market, you want to see five to six months of inventory," she said. "It's a seller's market when you have less than five months."
The area that saw the biggest increase in new listings and pending sales was the 73064 ZIP code, which includes Mustang's city limits and some of the school district. In that ZIP code, there was a 27.7 percent increase in pending home sales and a 20.6 percent increase in new listings.
Monty Strickland, managing broker of Realty Experts in Moore, said that while he works in the Moore area, he's also seen a lot of deals in Newcastle and Blanchard.
He said he thinks there's opportunity now for people in a lower-priced home to move into a higher-end home, which would free up the lower-priced home. Arsenault made a similar observation about the market.
"People that are holding onto their properties – now is a great time to move up," he said. "They should definitely take advantage of that."
The price range with the shortest market time was $150,000 and less, while the highest market time is for homes priced $450,001 and higher.
Arsenault said the higher-end price range isn't stagnant, but moving slowly. Her firm has completed several deals in the luxury market, she said.
"We see a lot of cash deals with property going under contract," she said. "It's ones that are in great locations and look good. The money's out there."
Overall, she said 2018 stood out to her because typically in an election year, the sales slow down in September into the election, then pick back up in November and December.
That didn't happen this year, she said. There's a strong need for homes under $200,000, especially with such a competitive investor market.
Oklahoma State Home Builders Association Executive Vice President Mike Means said he thinks there will be about a 5 percent increase in newly built homes. Even as lumber prices have come down for the ninth month in a row, there's a need for land.
"One of the biggest issues we have right now is there aren't available lots," Means said. "We have developers that are trying to get more land and get them ready to build."
But it's hard to find land in a good school district, Means said. There's also a need for higher-paying jobs.
"Even the economists in Oklahoma will tell you that we're creating a lot of jobs, but they're not high-paying jobs," Means said.
The OSHBA is doing what it can to reduce the costs of new homes. It has requested a bill to stop cities from regulating the aesthetical design standard. He said when a city requires brick when siding could suffice, that makes the home more expensive.
In Oklahoma, a $1,000 increase in a home's price can keep 1,993 households from being able to afford it. In Oklahoma City, the $1,000 price uptick equates to 504 families getting priced out, according to study by the National Association of Home Builders.
Strickland said he's optimistic about 2019. He said a lot of people were waiting out 2018 to see what would happen with interest rates, and he thinks they'll finally make a literal move in 2019. He expects as the baby boomers continue to downsize, their homes will offer great opportunities for buyers.
Share and Enjoy :
Posted in Home Builder News | Tagged N/A
Posted on February 8, 2019 by Jorie Helms
February is Heart for the Hungry month at the Community Food Bank of Eastern Oklahoma and Dolese Bros. Co. announced the continuation of its partnership with the Food Bank. Dolese will match all donations made to the Food Bank through the nonprofit's Volunteer Center up to $20,000. Once met, this match will provide the equivalent of 160,000 meals for chronically hungry children, hardworking families, veterans and seniors with inconsistent access to food.
"Dolese and its employees believe in the importance of playing an active role in the communities where we work, live and play," Dolese Communications and Community Relations Director Kermit Frank said. "Last year, we were excited to support this landmark opportunity to help address Oklahoma's fight against hunger in our communities. Dolese saw a natural fit with the mission of the Community Food Bank of Eastern Oklahoma and we look forward to continuing this opportunity to multiply our efforts. We challenge others to join us in the fight to end hunger in Oklahoma."
Oklahoma is one of the hungriest states in the nation. In fact, one in six Oklahomans struggles with hunger. Thanks to volunteers and donors, the Food Bank furnishes enough food to provide the equivalent of 450,000 meals every week to Oklahomans who are hungry.
The Food Bank relies on the business community in order to achieve its goal of making sure food support is available 365 days a year for unforeseen situations, like the recent federal shutdown. In the last fiscal year businesses donated on average $79,000 a month, which can provide the equivalent of 316,000 meals.
"When unusual circumstances manifest for ordinary people, like the recent federal government shutdown, it truly emphasizes the importance of corporate partnerships," Community Food Bank of Eastern Oklahoma Executive Director Eileen Bradshaw said. "Each and every dollar donated through the Dolese Delivers Match, enables the Food Bank to provide eight meals in creative and flexible ways for people who suddenly find themselves in need of food assistance. I want to thank Dolese and our generous volunteers for supplying a strong foundation in the fight against hunger."
Volunteers at the Food Bank can make donations in the Volunteer Center with either credit cards or cash to the Dolese Delivers Match. The Food Bank is located at 1304 N. Kenosha Ave. just north of downtown Tulsa.
Last fiscal year, about 10,000 volunteers donated over 68,000 hours of their time at the Community Food Bank of Eastern Oklahoma. Volunteers are needed year-round to help fight hunger. Tasks include bagging and boxing food products, packing Food for Kids bags, working in the Culinary Center, and more. The Food Bank welcomes both individual and group volunteers. Shifts are available Monday through Saturday. To view available opportunities and register to volunteer, visit okfoodbank.org/volunteer.
For more information about the Dolese Delivers Match, contact Regan Leake at rleake@okfoodbank.org or 918-936-4551.
Founded in 1902, Oklahoma-City based construction materials provider Dolese operates more than 60 facilities - including 6 ready-mix concrete plants in the Tulsa vicinity, with over 1,000 employees in two states. They take great pride in supporting and improving communities around them.
Established in 1981, the Community Food Bank of Eastern Oklahoma is a member of the Feeding America network and is the largest private hunger-relief organization in eastern Oklahoma. Last fiscal year, the nonprofit distributed 28.1 million pounds of food and products through a network of more than 720 programs and partner agencies in 24 eastern Oklahoma counties. For more information about the Food Bank visitokfoodbank.org or call 918-585-2800.
Share and Enjoy :
Posted in Home Builder News | Tagged N/A
Posted on January 29, 2019 by Jorie Helms
Trades training is an attractive alternative to student loans for frugal Gen Zers, who seek financial success and entrepreneurial opportunities at a young age.
On top of the technology disruption and skilled labor shortages already underway, the construction industry is entering a demographic reshuffle as baby boomers continue to retire and a new crowd of young people makes its way to the industry.
Millennials have been, and continue to be, the target of training and recruitment strategies for many construction firms. While the defined age ranges for this generation vary, Pew Research carves out the years 1981 to 1996, putting millennials at ages 23 to 38 this year — well into adulthood and already on a career track, for the most part. 
To better attract the next up-and-comers, a number of organizations are turning their focus to a newly defined group of young people: Generation Z. They were born between about 1995 and 2010 (ages 9 to 24), and while the research is early-stage, it looks like the financially prudent, entrepreneurial and hands-on aspects of construction will appeal more to these individuals than their millennial predecessors.
The higher ed skeptics
Student loan debt is second only to mortgage debt in the U.S., with students of the Class of 2017 graduating with an average of $39,400 in loans, according to advisory firm Student Loan Hero. But studies suggest that Gen Zers — who may have watched an older sibling struggle to afford rent or a down payment, for example — will be more hesitant to take on this financial burden and aren't sure if the value is worth the expense.
Growing up post-9/11 and the Great Recession, this generation is in "survival mode," according to the book "Gen Z @ Work." While watching their Gen X parents weather the economic downturn, they've learned that there are clear winners and losers, and are fighting to make good financial decisions early on. National studies of 4,000 teenagers conducted for the book found that drowning in college debt is the No. 1 concern for 66% of Gen Zers, Fast Company reported, and that 75% believe there are better ways than college to get a good education.
Enter trades programs and apprenticeships.
Build Your Future, an outreach program under the umbrella of the National Center for Construction Education and Research (NCCER), is appealing to Gen Z's financial instinct by telling young people about earn-while-you-learn job training and paths to career success — even business ownership — that don't require a four-year degree.
'How can I do that myself?'
Rob Kirk, BYF program manager and a former educator, told Construction Dive that Gen Zers "know how to do their research." He encourages them to look up the demand for career tracks that require four-year degrees compared with demand for skilled tradesmen in their areas, such as through BYF's interactive map of craft labor demand by state and track. For pragmatic Gen Zers, construction begins to look like the common-sense option, Kirk said.
This is one reason why "the pendulum is swinging back" toward interest in career and tech education (CTE), according to BYF director Jennifer Wilkerson. The middle school and high school students she works with "want to know how it works, what makes it happen and how can I do that myself," she told Construction Dive.
And school administrators — helped by President Donald Trump's reauthorization of CTE funding in the Carl D. Perkins Career and Technical Education Act of 2006 — are increasingly able to create programs that will both allow these hands-on experiences and provide students exposure to careers in construction, Wilkerson said.
BYF steps in to support these educators while developing interactive materials that allow students to independently explore careers in construction. The organization's most popular initiative is its construction craft "trading cards," which aren't too different from baseball or even Pokemon cards, in theory, Wilkerson said.
Each card profiles a craft profession with a worker's photo on the front, and details like the job description, average salary and required training on the back. Young people can flip through the cards, which are available both online and as hand-outs at career fairs and other events, to identify the roles that their interests are best matched to. For example, the electrician card reads: "If you're into sound systems, robotics or tinkering with wires, you should think about a career as an electrician."
Why Gen Z looks to experienced mentors
According to a study from research firm Barna Group, 66% of Gen Zers said they want to start a career before age 30 compared with 51% of millennials. In addition, six of the 10 top reasons that Gen Zers said they admire their role model pertain to career or financial success, the study found.
Young people who are exploring construction careers like to hear about the perks of the job and the options in front of them from experienced professionals, said Stephanie Davis, vice president and chief learning officer at the Greater Michigan Construction Academy (GMCA). For this reason, the Associated Builders and Contractors-affiliated program connects students with local contractors and mentors early on so they can understand what companies look for in an employee, what wages they can expect to earn and how they can grow in their career.
"That's what they need to hear and it's something that has really worked for them," she told Construction Dive. "If you don't share with them all of those possibilities, they're really going to lose focus and might find it elsewhere."
GMCA's youngest enrollees, fresh out of high school, receive coaching during their first semester to choose a career track, hone their resume and practice for interviews. By the second semester, in some cases, they can be working with an ABC-member contractor that will pay for the remaining tuition and ideally keep the student on as an employee when they're out the door.
The academy aims to help all of its students graduate debt-free. "We're working with them daily to help them be successful right from the start," Davis said.
Another way to satisfy Gen Z's appetite for career success is to demonstrate how they can start out with tools and one day become construction business owners. "We're trying to teach them that they can sign the front of the checks" if they start out with the right education and hands-on skills, Davis said. The entrepreneurial interest is there, according to research firm Universum, which surveyed 50,000 Gen Zers across 46 countries, finding that 55% are interested in starting their own company.
"We're trying to teach them that they can sign the front of the checks ... all they need is that education and that hands-on skill to be able to own their own company."
Stephanie Davis
Vice president and chief learning officer, GMCA
The industry is largely made up of small companies — more than 60% of construction workers in 2016 worked for companies with less than 50 employees, according to the Bureau of Labor Statistics. But students can ride this path to the top of larger companies, as well. For example, at Sundt Construction, which is among the top 100 contractors in the U.S., 40% of management started out with tools in hand, Wilkerson said.
Getting Gen Z in the door, ready to innovate
Members of Gen Z are the true "digital natives." As they've grown older, things like smartphones, tablets, social media and even virtual reality (for gaming and other uses) have been the norm. They're thoroughly comfortable with technology, and if they've learned anything from their resourceful Gen X parents, could come up with new ways to use tech to solve common problems faced by the industry.
Some Gen Zers are taking time to teach themselves tools and systems specific to construction, and they'll be seeking employers who are both using this tech and exploring further ways to innovate with it, said Stacy Scopano, vice president of innovation at Skanska USA, at a conference last fall.
A Gen Z high schooler "can just download a free [CAD] kit, 3D-print it and expect the world to operate differently," he said. "And we've got to fund it."
But even if the funding is there, companies may have to tweak their marketing to get Gen Z in the door. More than other generations, this group pays close attention to the ways businesses present themselves online and on social media.
"Generation Z seems to really care about engaging with brands that have values that align with their own," Kyle Andrew, chief marketing brand of American Eagle Outfitters, a retailer that has seen profits rise with Gen Z interest, told Fast Company. "You can't just make stuff: You have to stand for something."
Companies that post on their websites and to social media about their philanthropic involvement and commitment to their employees, for example, could do well to draw young people's attention, according to Brad Benhart, associate professor of practice at Purdue Polytechnic Institute.
"Young people are looking at that and they're establishing an opinion of the culture of that company just from their social media presence, where older generations would establish their opinion of the culture of a construction company by going into the front door," Benhart, who works closely with construction management students, told Construction Dive.
"I think that's something that our industry is going to have to embrace … what kind of message are you sending out to young people?"
Author 
-Kathleen Brown
Share and Enjoy :
Posted in Home Builder News | Tagged N/A
Posted on January 14, 2019 by Jorie Helms
Historically, the construction industry has been one of the slowest to adopt new technology, lagging only behind agriculture in digitalization. But that's changing as software entrepreneurs turn their attention to the needs of the deskless workforce.  
The ubiquity of mobile devices, cheap and powerful cloud computing, 5G, and the Internet of Things (IoT) are all making it possible to put robust technology into the hands of deskless staff, including construction workers. The venture capital industry has taken notice—funding for construction technology has seen a steady uptick since 2013. 
CFOs should partner with their IT teams to modernize their back-office systems, and prepare to handle a flood of data from the field as paper processes become digital. They should also figure out exactly what field data they want, what tools work best to get it, and how to integrate that data into their financial software. Deployed strategically, new tools can help construction finance teams resolve many challenges, including:
Business continuity planning
Family-owned businesses are common in the construction industry, and many thriving mid-market and even large companies are still majority-owned by founding families. Finance leaders need to create business continuity plans, whether that's figuring out how to transfer company ownership to the next generation, establishing an ESOP (Employee Stock Option Plan), or selling or merging the company. There's a lot of work involved in valuating the business, figuring out the best planning scenario, and helping negotiate relevant deals. Industry-specific ERPs (such as Viewpoint's Vista) and cloud procurement platforms (such as Concur) can give finance professionals a better view into their numbers, help with planning scenarios, and standardize the purchasing process across acquired or merged companies. (Full disclosure: both companies are Nvoicepay partners).
Changing accounting standards
Revenue recognition is always top of mind in the industry. For the past several years, the Construction Financial Management Association (CFMA) has sought to ensure that the new Financial Accounting Standards Board (FASB) rules around revenue recognition are favorable—or at least not punitive—towards the construction industry. As these new rules are implemented, CFOs seek to refine their strategies for how to bill against contracts, and tie revenue to either a percentage of completion or work-in-progress schedules. Mobile technologies that expedite communication between the office and the field can also help speed the flow of information.  
Risk management
Construction carries more risk, especially out on the job site, than many other industries—and insurance costs are rising. Some companies are investigating captive insurance programs, in which multiple companies pool their assets and fund their own risk by placing money under management so they don't have to pay such exorbitant premiums. 
Insurance companies have responded with more flexible products to try to help companies control their costs. CFOs need to evaluate their options—and if they want to participate in a captive insurance program, every participant needs to undergo a thorough assessment of their financial stability. 
While a modern ERP system can facilitate most of that process, the assessment would also look at safety and security practices. There's a lot of technology that can help reduce jobsite risk. Drones can monitor job sites for safety and security. Sensor-equipped wearables can alert workers to smoke or toxic chemical exposure, and geo-fencing can provide alerts when they're entering a hazard zone. Firms can also use autonomous equipment to do work in environments that are too hazardous for human workers.
In the office, payment automation software such as Nvoicepay can mitigate payment fraud as part of an overall risk-management program.
Attracting and retaining talent
Lots of companies face growth opportunities while lacking enough employees to do the work. With unemployment at new lows, it's been difficult to hire and keep good employees. 
CFOs are working with HR—and, occasionally, external strategists—to refine their hiring, retention, and benefit strategies. Mobile training technology can help onboard unskilled workers faster, allowing companies to draw from a larger talent pool. Virtual reality technologies also offer promise for quicker training.
Improving job-cost accounting
Tablets and handheld phones let field staff capture data and send it back to their offices electronically. GPS-enabled time cards can record employee work hours and location on a mobile phone. IoT devices can measure equipment run time. 
Cash management strategies
Cash management is probably the biggest challenge at any construction company, and effective work-in-progress (WIP) schedule management is critical. Key to the challenge is coordinating between the subcontractor confirming that a job is complete, project managers verifying that completion, and the accounting department billing the owner and syncing everything with the WIP schedule. This is also an area where drones and mobile apps can increase the speed and accuracy of data delivery to finance.
Finance also needs visibility, flexibility, and precision control over making and timing payments. With cloud-based payment-automation software, a project manager sitting in a truck can review a payment file, prioritize subcontractor payment schedules, and approve payments immediately, without having to return to the office to sign a stack of checks and backup documentation. Subs get paid faster and the job keeps moving.
With all the new purpose-built technology coming down the pipe, we'll finally start to see some real movement towards digitizing the construction industry. Finance teams should prepare by enabling themselves with modern cloud systems for accounting, spend management, and payments. They need to enable the field with tools that communicate data back to the office in near real-time. Most importantly, they need to work out how to coordinate it all towards productivity gains and growth, and join the ranks of data-driven CFOs who have done the same in other industries.
Jason Krankota is VP of Construction Sales, West Region at Nvoicepay. His expertise in construction business technology spans 20 years, with 10+ years focused on corporate payments, accounts payable, and expense management solutions.
Share and Enjoy :
Posted in Home Builder News | Tagged N/A
Posted on January 11, 2019 by Jorie Helms
The housing market is projected to heat up in 2019, and new data from Realtor.com indicates this push will predominantly be driven by Millennial women.
According to the company's latest study, 50% of the top 20, and seven of the top 10, fastest growing buyer first names belong to Millennial women.
"Although older Baby Boomer and Silent Generation women are leading the charge, the increase in deeds with female names is particularly visible when comparing genders within the Millennial generation," Realtor.com writes.
The report states that when looking solely at names with a peak birth year between 1981 and 1997, Millennial female names outpace their male counterparts in home sales by 1.5%.
"First names associated with women -- especially Millennial women -- saw a significantly faster level of home sales growth in 2018, giving us a sneak peek of homeownership trends in 2019," Realtor.com Director of Economics Research Javier Vivas said.
Interestingly, Realtor.com's data also points to another trend – a rise in Hispanic homeownership.
According to the company's data, home sales associated with traditionally Hispanic names and partially Hispanic names increased by 4.1% and 3.7%, respectively, year-over-year.
That's a significant increase, considering non-Hispanic names remained virtually stagnant at a rate of 0.1% from the previous year.
"Hispanics and Millennials names overall also saw a surge in home purchases last year," Vivas said. "If these buyers can continue to break through the affordability barrier, they are likely to make up a larger share of owners than ever before and dominate the market for years to come."
NOTE: Realtor.com's report analyzed residential non-corporate transactions, ranging from January through September 2018. Notably, the company compared name demographic data from the Social Security Administration and deed record buyer information to gauge young buyer influence in the housing market.
Share and Enjoy :
Posted in Home Builder News | Tagged N/A
Posted on January 4, 2019 by Jorie Helms
NAHB Chairman Randy Noel recently shared the following message with members:
As we say goodbye to 2018, let's celebrate NAHB's many achievements in the past year. We can't list them all, but these are some of the most important.
HBA and member efforts to grow NAHB paid off with the addition of 2,000 new members nationwide, the best net improvement in more than a decade. What a great achievement! Thanks to all for the hard work and good will.
Share and Enjoy :
Posted in Home Builder News | Tagged N/A
Posted on December 14, 2018 by Jorie Helms
"The select few on the list have demonstrated their ability to wield influence and deliver results on Capitol Hill and in the administration on behalf of clients and groups seeking a voice in Washington," The Hill said in a Dec. 13 story citing the top lobbyists of 2018.
The prominent Capitol Hill publication listed NAHB CEO Jerry Howard among this elite group of Washington power players.
Although The Hill highlighted one person from each organization it listed, Howard was quick to point out that his inclusion represents the good work of all involved in the federation.
"While I am flattered to receive this recognition, the fact that NAHB is recognized as one of the most powerful trade groups is a testament to the shared efforts of our members; the NAHB staff, most notably Chief Lobbyist Jim Tobin and his government affairs team; EOs; councils and all those who work on behalf of the association to keep housing at the forefront of the national agenda," Howard said.
NAHB's government affairs staff works closely with Capitol Hill staffers to set up meetings between NAHB member volunteers, including the Senior Officers, and their elected representatives in Congress. They also help facilitate thousands of visits to congressional offices to advance NAHB's position on key legislation.
NAHB leverages the association's power to shine a light on key issues, get pro-housing bills introduced and passed, challenge regulations that do more harm than good, and level the playing field against powerful interests that could put struggling builders, remodelers and their suppliers out of business.
The most recent example of NAHB's clout occurred earlier this week when Howard, along with a select few members of Congress, was invited to give remarks at EPA headquarters regarding the new waters of the U.S. proposal announced by Acting EPA Administrator Andrew Wheeler.
"By fighting every day for the housing industry on major issues that affect our members' bottom line, NAHB is working tirelessly to create a better business environment for all those involved in the residential construction industry," Howard said.
Share and Enjoy :
Posted in Home Builder News | Tagged N/A
Posted on December 12, 2018 by Jorie Helms
What You Need to Know Before Signing Up for Medical Coverage
A Publication of Trust Company of Oklahoma
Buckle up! Turning 65 means signing up for Medicare. You are not alone: over 10 thousand Baby Boomers turn 65 each day for the next 20 years, with almost 50 million Americans currently covered by Medicare, according to the Social Security Administration. Even though Medicare touches so many citizens, most are confused about the enrollment process due to a shortage of clear information about this program. As a result, many don't have the knowledge they need to enroll without incurring penalties or to prepare for the costs Medicare does not cover. To learn more about the ins and outs of Medicare, begin with the road map below.
Read more here! Cracking the Medicare Code
Share and Enjoy :
Posted in Home Builder News | Tagged N/A
Posted on December 3, 2018 by Jorie Helms
December is usually the slowest month for the housing market, but this season is not so normal. Some unique dynamics may make this December one of the better times to both buy and sell a home.
First and foremost, mortgage rates are turning what was a red-hot market into a lukewarm market, and that is motivating buyers more than usual. That's because home prices ran up so far so fast during the recent historic housing shortage, that higher rates are having an outsized impact.
Real estate agent Lynn Fairfield of Re/Max Suburban held an open house Sunday in suburban Chicago, and rates were front and center in the living room conversations.
"I see more people buying right now because they're afraid rates will be higher in 2019," said Fairfield.
The average rate on the 30-year fixed spiked this past fall, after flatlining over the summer. Rates are now about a full percentage point higher than they were a year ago, hovering now just below 5 percent. They are expected to move higher in 2019, however.
Combine that with strong home price appreciation over the past two years, and some buyers, especially first-timers, have now hit an affordability wall. That is why sales of both new and existing homes have been weaker for several months, but that also presents an opportunity for buyers. Prices are finally starting to ease — or, at least, the gains are shrinking.
Prices are usually lower in the winter months, in fact 18 percent lower on average than at the peak of the market in June, according to Re/Max. So add higher rates to that, and sellers will have to be more flexible this year. The sky is no longer the limit. Not even close.
"The housing market always lets up a little in the fall, when kids are back in school and the home shopping season wraps up for the holidays," said Aaron Terrazas, senior economist at Zillow. "But this fall and winter are shaping up to be more favorable for those buyers who have struggled to get into the housing market for several years amid red-hot competition."
Zillow is seeing a sharp increase in the share of properties with price cuts, even in overheated markets like Seattle, Las Vegas and Boston.
Of course the number of new listings are the lowest in December, as a new home is not traditionally a holiday gift, and anyone with children doesn't want to move during the school year.
"Though the holiday season is not going to give you plenty of options to choose from, there are reasons why you should NOT put your home search on hold for the holidays," said Danielle Hale, chief economist at Realtor.com. "Chief among them, December is the best time of year if you want to avoid competitions."
Views per property are 21 percent lower in December than they are during the rest of the year, according to Realtor.com.
While supply and competition may both be at their low point, motivation is at its high point, for both buyers and sellers.
"That buyer has to move. Either they have a lease expiring Jan. 1, or they have saved enough money for their down payment, so they are motivated to buy," said Fairfield. "A lot of people are more motivated price-wise from the selling standpoint too, because they too want to get to their next location."
Homes do stay on the market longer in December, on average five days longer than the rest of the year, so sellers have to be patient. And buyers have to be flexible. If the seller hasn't already vacated the property, they may not want a lot of buyers traipsing through their holiday decorations or coming around when family and friends are visiting.
Share and Enjoy :
Posted in Consumers , Home Builder News | Tagged N/A
Posted on October 22, 2018 by Jorie Helms
Last month, NAHBNow recounted the record share of single-family builders reporting shortages of labor and subcontractors based on a recent survey conducted by the association.
According to the survey respondents, the most widespread effects of the labor shortages were:
Causing builders to pay higher wages and/or subcontractor bids (reported by 84% of builders);
Forcing them to raise home prices (83%); and
Making it difficult to complete projects on time (73%).
As NAHB Senior Economist Paul Emrath reported in this Eye on Housing blog post, these have consistently ranked as the most commonly reported effects of the labor and subcontractor shortages since NAHB began asking builders about them in 2015.
However, all three concerns have become even more acute recently.
The steepest upward trend has been in the share of builders saying the labor/subcontractor shortages are causing higher home prices. This figure jumped by 22% between 2015 and 2018, and is nearly tied with higher wages/subcontractor bids as the most widespread effect of the labor shortages.
The survey also revealed that labor and subcontractor costs have risen much higher than the rate of inflation over the past year. From July 2017 to July 2018, for example, overall inflation was up 2.9%, but labor costs increased by 5.2% and subcontractor costs jumped by 7.2% over the same period.
This is particularly significant, given that three-fourths of construction costs typically represent the work performed by subcontractors. It is also consistent with the NAHB survey results showing that the incidence of shortages was higher for subcontractors than for labor directly employed builders in 14 of 15 occupations.
View the complete survey on labor availability.
Share and Enjoy :
Posted in Home Builder News | Tagged N/A
Posted on October 4, 2018 by Jorie Helms
The new trade deal between the U.S., Canada and Mexico that will replace the North American Free Trade Agreement (NAFTA) with the United States-Mexico-Canada Agreement, or USMCA, has the potential to yield positive developments regarding the ongoing U.S.-Canada lumber trade dispute.
All three nations must still ratify the new agreement.
While the accord does not specifically address the lumber trade conflict, it does leave in place the dispute resolution mechanism from NAFTA's Chapter 19. Now moved to Chapter 31, it allows a panel with representatives from each country that is party to a dispute to challenge tariffs that may be imposed.
Under NAFTA, the Chapter 19 mechanism has been successfully used by Canada in the past to challenge the U.S. on its softwood lumber trade restrictions.
With the negotiations on the USMCA accord now completed by the three nations, this leaves open the possibility that the U.S. and Canada can now focus on resolving bilateral trade issues regarding softwood lumber.
NAHB Chairman Randy Noel has sent a letter to President Trump urging him to negotiate now.
For more information, contact David Logan at 800-368-5242 x8448 or Alex Strong at x8279.
Share and Enjoy :
Posted in Home Builder News | Tagged N/A
Posted on October 1, 2018 by Jorie Helms
Jim Campbell, of Jim Campbell Homes, left, and Mike Means, executive vice president of the Oklahoma State Home Builders Association, stand outside a Campbell home at 6501 NW 113 and talk about the association's Certified Professional Builder program, which recently received national industry attention. [PHOTO BY DOUG HOKE, THE OKLAHOMAN]
-The new house still had a way to go: Opening the front door released roiling clouds of wood stain fumes that spilled out to a lawn mired in a mix of mud and mayhem — weeds everywhere.
But a sign staked in front offered assurance to neighbors and passers-by: "Certified Professional Builder-OSHBA," a seal of the Oklahoma State Home Builders Association.
"This house burned down right after Christmas last year, and this guy had to find a builder," builder Jim Campbell said. "The first thing he started looking for is, 'How do I know this is someone I can trust?' "
The seal certifies that Jim Campbell Homes participates in the state builders group's Certified Professional Builder program, which recently attracted national industry attention.
In place since 2003, the voluntary program requires participating builders to go through continuing education, build to code at minimum, work with written contracts, offer a one-year warranty on their work, meet credit standards as set by their local associations, and carry a minimum premium insurance policy of workers' compensation and a minimum $1 million in general liability coverage.
"This is something they (consumers) can go back to, if they have a problem," Campbell said. "What I point out is we don't license (builders) in Oklahoma, so this is as close as you're going to get."
The Executive Officers Council of the National Association of Home Builders recently recognized the Certified Builder program with an Award of Excellence in Service. The council consists of the staff executives of 700-plus state and local builders groups making up the national association.
"Winning an Association Excellence Award is a great honor," said Eric Person, president of the Executive Officers Council and CEO of the Home Builders and Remodelers Association of Central Connecticut. "Each award recognizes the outstanding effort, commitment and achievement our homebuilding associations and their membership make to further the value and importance of their organization."
The Certified Professional Builder program does that by highlighting what the state group already offers, said Mike Means, executive vice president of the Oklahoma State Home Builders Association.
"It's a program that recognizes our best of the best builders," Means said. "What we do, by promoting the Certified Professional Builder program, is helping the builders."
Campbell said the designation sends a clear message to the market.
"I think with this program, it brings builders out who are already doing the quality work," he said. "So a lot of it's more about how I'm working with the public.
"What can I offer you to get the quality house built? One that has a warranty that comes with it? A builder that's going to be around in the long run? So if you need to you can call me and I'll take care of it. "
The state association also has an obligation to the builders who pursue certified designation, since it's voluntary, Campbell said.
"Our responsibility is to help promote the certified builders," he said. "So if you go to the (OSHBA) website, the only builders you're going to see listed there are our Certified Professional Builders."
The association also arranges opportunities for builders to get the required annual continuing education.
One way is by staging events such as the annual Oklahoma Building Summit & Expo held earlier this month at Cox Convention Center, where expects expounded on topics such as cloud technology and advances in home automation.
Thanks to the exposure the Certified Builder program got with the national recognition, Means said Washington state builders are considering a similar program.
"That's what you do. When you put in for a program, you're putting yourself out there, and you know somebody's going to pick up on it."
For Campbell, the motivation for seeking the certified designation stretches back to May 3, 1999, when a massive, slow-moving tornado churned its way through central Oklahoma, leaving death and destruction in Bridge Creek, Del City, Midwest City, Moore and parts of Oklahoma City.
"What struck me — that was the first time I was involved in a disaster — was the people who came out of the woodwork who were promoting themselves as builders," Campbell said. "And, especially over in Del City where I was building, there were a lot of people who got halfway through builds, and then those guys would disappear."
Being a Certified Builder, he said, "gives us the background to say 'Hey, I'll be here.' I've been building since 1989. So I kind of push that fact."
Share and Enjoy :
Posted in Home Builder News | Tagged N/A
Posted on September 25, 2018 by Jorie Helms
The Oklahoma State Home Builders Association (OSHBA) recently received an Award of Excellence in the following category from the Executive Officers Council (EOC) of the National Association of Home Builders: Best Service Provided by State Association or Local Association. Awards were presented during the annual National Association of Home Builders' 2018 Association Management Conference held in Long Beach, Calif.
The council's membership consists of the staff executives who manage the more than 700 state and local home builders associations that comprise the National Association of Home Builders.
"Winning an Association Excellence Award is a great honor," said Eric Person, president of the Executive Officers Council and CEO of the Home Builders & Remodelers Association of Central Connecticut. "Each award recognizes the outstanding effort, commitment, and achievement our home building associations and their membership make to further the value and importance of their organization."
The winning entries will be available in the AEA Awards Directory to help other executives and associations across the country provide better service to members and their community.
The Oklahoma State Home Builders Association represents home builders and associates in the housing industry throughout the state area.
"I am proud to be recognized by the NAHB Executive Officers Council with the Association Excellence Award for Best Service Provided by a State or Local Association." Said Mike Means, Executive Officer of OSHBA. "They recognized our efforts on behalf of our locals and to be recognized by our peers is an honor."
Share and Enjoy :
Posted in Home Builder News | Tagged N/A
Posted on August 29, 2018 by Jorie Helms
                               left to right - Dan Reeves, Governor Mary Fallin, David Blackburn (President of OSHBA) and Mike Means, EVP.
Members of the OSHBA joined other industry members of the Western Governors Association to have lunch with Mary Fallin, Governor of Oklahoma.  Members of OSHBA shared with Governor Fallin the effects of the lumber tariff and urged her to communicate to her colleagues and President Trump to work to resolve the issue.
Share and Enjoy :
Posted in Home Builder News , State and Local News | Tagged N/A
Posted on August 20, 2018 by Jorie Helms
The Occupational Safety and Health Administration on Monday released a set of 53 frequently asked questions – and their answers – to provide guidance to employers and employees on its respirable crystalline silica standard for construction.
Through the Construction Industry Safety Coalition, NAHB was an important contributor to the formulation of this FAQ. The development stemmed from litigation filed against OSHA by numerous construction industry trade associations challenging the legality of the new silica rule.
NAHB will continue to look for ways to work with OSHA to improve the workability of this significant rule.
The FAQ is extensive and organized by topic. A short introductory paragraph is included for each group of questions; the answers appear in an expanded box when each question is clicked.
Importantly, the FAQ clarifies that many common construction tasks are likely to be outside the scope of the standard. This includes mixing small amounts of mortar; mixing small amounts of concrete; mixing bagged, silica-free drywall compound; mixing bagged exterior insulation finishing system base and finish coat; and removing concrete formwork.
In addition, tasks in which employees are working with silica products that are handled while wet are likely to generate exposures outside of the scope of the standard, including finishing and hand wiping block walls to remove excess wet mortar, pouring concrete, and grouting floor and wall tiles. The FAQ also states that many silica-generating tasks performed for 15 minutes or less a day will fall outside the scope of the standard.
Other clarifications in the FAQ highlighted by NAHB staff include:
Table 1. The requirement that employers "[o]perate and maintain" tools "in accordance with manufacturer's instructions to minimize dust emissions," applies only to manufacturer instructions that are related to dust control.  Other information in these instructions, including recommended respiratory protection, do not have to be followed for purposes of the standard.
OSHA also has agreed to issue a Request for Information on Table 1 to revise the table to improve its utility.
Written Exposure Control Plan. The standard does not require employers to develop a newwritten plan for each job or worksite. It requires only that employers have a written exposure control plan applicable to each worksite. Employers may develop a single, comprehensive, written exposure-control plan that covers all required aspects of the plan for all work activities at all worksites.
Also, the standard does not preclude employees from entering work areas where silica-generating tasks are occurring when it is necessary for them to do so. Rather, the rule calls only for minimizing the number of employees in the relevant work areas.
All home builders should carefully review the new FAQ at https://www.osha.gov/dsg/topics/silicacrystalline/construction_info_silica.html.
For additional information, contact Rob Matuga at 800-368-5242 x8507 or Felicia Watson at 800-368-5242 x8229.
Share and Enjoy :
Posted in Home Builder News | Tagged N/A
Posted on August 20, 2018 by Jorie Helms
As the official NAHB membership sponsor, Signature Kitchen Suite is offering an all-inclusive trip to Napa Valley to each of the top six Builder members who sign up the most new* members during the fall membership drive.
The competition runs from Sept. 1 to Oct. 31, 2018. Builder members will compete against others from HBAs similar in size (see size categories below). The top two members from each category will be invited to attend and bring a guest. HBA categories are:
Small: 0 – 249 members
Medium: 250 – 499 members
Large: 500+ members
The prize includes:
3-day, 3-night trip from Wednesday to Saturday
Airfare, meals, hotel and transportation
Exclusive Signature Kitchen Suite Experience featuring sous vide cooking demos and learning more about the True to Food™ philosophy and Technicurean™ customer
Great food, fine wine and fun activities (wine tour or golf)
* Membership renewals will not be included.
Official rules coming soon.
Share and Enjoy :
Posted in Home Builder News | Tagged N/A
Posted on July 9, 2018 by Jorie Helms
BY RICHARD MIZE
Real Estate Editor rmize@oklahoman.com
Dan Reeves of Landmark Fine Homes in Norman built this "voice-controlled" concept home at 741 Villaverde Drive in Norman. [PHOTO BY STEVE SISNEY, THE OKLAHOMAN]
Park space is shown in the Seiter Farms addition in Moore.
[PHOTO BY JIM BECKEL, THE OKLAHOMAN]
New homes are shown along SE 38 in Seiter Farms addition, west of S Sunnylane Road between SE 34 and Indian Hills Road in Moore. [PHOTO BY JIM BECKEL, THE OKLAHOMAN]
Metro-area homebuilders surpassed last year's pace at midyear, but fear some speed bumps ahead because of skyrocketing lumber and labor costs.
Builders started 2,473 houses by the end of June, 2.3 percent more than in the first half of 2017, according to The Builder Report by Dharma Inc. in Norman.
Dharma tracks building permits in Oklahoma City, unincorporated Oklahoma County, Bethany, Blanchard, Choctaw, Edmond, Midwest City, Moore, Mustang, Newcastle, Noble, Norman, Shawnee and Yukon.
Lumber and labor
"Builders biggest concern is the out-of-control material costs," said Tony Foust, owner of Da Vinci Homes in Norman and president of Central Oklahoma Home Builders Association. "We have seen in some cases a 40 percent increase from January to June, and it shows no signs of stopping.
"It has stemmed from the lumber tariffs with Canada and our government not allowing us to harvest our own resources. The other concern is the increased labor cost due to the shortage of labor and skilled labor.
"These are the two items at the top of the residential builders' concern. These two factors are driving up the cost and extending time of construction."
Buyer interest has been strong so far this year and could spike further to get ahead of possible steeper increases in house prices, said Ali Farzaneh, co-owner of Home Creations in Moore.
"Business has proved to be great in 2018," he said. "We did not expect the tariffs to drive the housing prices up so much, but even with the increase in the price of homes and the increase in interest rates, we are 10 percent ahead of where we were last year this time."
Farzaneh said Home Creations has more than 200 custom homes under contract with deliveries as far out as early 2019. With prices fixed, he said the increase in tariffs and material costs could drive construction costs higher than sales prices, which would have them selling at a loss.
Buyers are paying attention to finance and international trade, he said.
"Buyers are starting to understand the impact tariffs and a rising interest rate have on the price of homes, and as a result, their mortgage payments. Most buyers are trying to purchase their new home before the next wave of price increases," Farzaneh said.
Rising rates, costs
Oklahoma City's Homes by Taber is having its best year ever, and is on pace to surpass its 2018 goal of 340 sales, said Lindsay Haltom, director of marketing.
"We are consistently reminding shoppers that interest rates and construction costs are on the rise," Haltom said. "What does that mean for them? It means that what they are able to afford now, will not be the same home they can afford later. Our construction costs have increased by the thousands and luckily, we have been able to sustain our price points with minimal increases.
"No matter your political stance, the facts are that (President) Trump's tariffs have increased costs that are being funneled down to consumers. We are doing our absolute best to absorb these increased costs ourselves whenever possible, but that cannot go on forever. If you are in construction, you're feeling those added costs of lumber and steel."
Interest rates won't stay low forever, either, she said.
"If it's not on their mind already, we want to make sure we are educating them about this key issue. While a small shift in interest rates can seem nominal, when someone is shopping based on monthly payments, this can greatly influence their ability to purchase," Haltom said.
Ideal Homes of Norman was two months ahead of 2018 projected sales at midyear, and expects buyer enthusiasm to stay strong throughout 2018, said Steve Shoemaker, vice president of sales and marketing.
Buyers are "informed about their buying power," he said. "There are so many tools online for buyers to learn about how interest rates will impact their mortgage payment.
"Interest rates are still low, but people know they're likely headed up and buyers are acting accordingly. We spend a lot of time talking to potential buyers about the total cost of ownership — not just their mortgage payment, but heating and cooling costs and other things that impact their monthly budget."
Share and Enjoy :
Posted in Home Builder News | Tagged N/A
Posted on July 5, 2018 by Jorie Helms
The headline may seem a bit ironic, if you are thinking about the passage of SQ 788, the medical marijuana bill.  But it actually refers to the number of pro-business candidates that we supported who won or are in the primary.
The biggest disappointment was Lt. Governor Todd Lamb not making the runoff for Governor.  Our history with Lamb when he was a state senator was our biggest reason for supporting him.  His pro-business reputation and his authorship of one of our most important pieces of legislation deserved our support.  But our disappointment is balanced by the fact that both Mick Cornett and Kevin Stitt appear to be two pro-business candidates.
I recently read a story in Oklahoma Watch that said, "The biggest prize will be the 23.9 percent of GOP primary voters who cast ballots for Lt. Gov. Todd Lamb, the one-time favorite in the race who was eliminated after he came a few thousand votes shy of cracking the top two. A June 6-7 poll by Right Strategy Group found that more than half of Lamb supporters identified themselves as "very conservative". This could favor Stitt because about 47 percent of his supporters said they were "very conservative" while just 30 percent of Cornett's backers identified similarly.  August 28 will give us the answer.
We backed Matt Pinnell for Lt. Governor and he advanced to the runoff where he will face Corporation Commissioner Dana Murphy.  
We backed Mike Hunter for Attorney General and he advanced to the runoff where he will face Gentner Drummond.  This was a very bitter primary and many wonder if it will be just as bitter during the runoff election.
We backed all the incumbents for Congress and they all won their primaries without a hitch.  In the open seat for the 1st Congressional District we backed businessman Kevin Hern who advanced to the runoff.
In the vast majority of House and Senate races for the Oklahoma Legislature, we fared very well.  We were involved in 5 Senate races and won 4.  We were involved in 14 House races in which those we supported won 10, made the runoff in 2 and lost 2.
So once again, thank you to those who helped by voting and especially to those who supported our PAC.  And remember, if you donate to Build-PAC by July 15, you are also helping our state PAC in time to make an impact in the general election.  Send me an email and I will give you the details on how to help your industry.
Share and Enjoy :
Posted in Home Builder News | Tagged N/A
Posted on June 15, 2018 by Jorie Helms
Garret Morgan (center) is training as an ironworker near Seattle and already has a job that pays him $50,000 a year.
Sy Bean/The Hechinger Report
Like most other American high school students, Garret Morgan had it drummed into him constantly: Go to college. Get a bachelor's degree.
"All through my life it was, 'if you don't go to college you're going to end up on the streets,' " Morgan said. "Everybody's so gung-ho about going to college."
So he tried it for a while. Then he quit and started training as an ironworker, which is what he is doing on a weekday morning in a nondescript high-ceilinged building with a concrete floor in an industrial park near the Seattle-Tacoma International Airport.
Are you heading to a program to prepare for a job? Are you going for an associates degree in your field? Maybe you're foregoing a degree entirely.
We want to hear about your choice (or your students' choices).
Email us at npred@npr.org.
Morgan and several other men and women are dressed in work boots, hard hats and Carhartt's, clipped to safety harnesses with heavy wrenches hanging from their belts. They're being timed as they wrestle 600-pound I-beams into place.
Seattle is a forest of construction cranes, and employers are clamoring for skilled ironworkers. Morgan, who is 20, is already working on a job site when he isn't at the Pacific Northwest Ironworkers shop. He gets benefits, including a pension, from employers at the job sites where he is training. And he is earning $28.36 an hour, or more than $50,000 a year, which is almost certain to steadily increase.
As for his friends from high school, "they're still in college," he said with a wry grin. "Someday maybe they'll make as much as me."
Raising alarms
While a shortage of workers is pushing wages higher in the skilled trades, the financial return from a bachelor's degree is softening, even as the price — and the average debt into which it plunges students — keeps going up.
But high school graduates have been so effectively encouraged to get a bachelor's that high-paid jobs requiring shorter and less expensive training are going unfilled. This affects those students and also poses a real threat to the economy.
"Parents want success for their kids," said Mike Clifton, who teaches machining at the Lake Washington Institute of Technology, about 20 miles from Seattle. "They get stuck on [four-year bachelor's degrees], and they're not seeing the shortage there is in tradespeople until they hire a plumber and have to write a check."
Ironworkers practice tying rebar at the Iron Workers Local Union #86 Administrative Offices in Tukwila, Wash.
Sy Bean/The Hechinger Report
In a new report, the Washington State Auditor found that good jobs in the skilled trades are going begging because students are being almost universally steered to bachelor's degrees.
Among other things, the Washington auditor recommended that career guidance — including choices that require less than four years in college — start as early as the seventh grade.
"There is an emphasis on the four-year university track" in high schools, said Chris Cortines, who co-authored the report. Yet, nationwide, three out of 10 high school grads who go to four-year public universities haven't earned degrees within six years, according to the National Student Clearinghouse. At four-year private colleges, that number is more than 1 in 5.
"Being more aware of other types of options may be exactly what they need," Cortines said. In spite of a perception "that college is the sole path for everybody," he said, "when you look at the types of wages that apprenticeships and other career areas pay and the fact that you do not pay four years of tuition and you're paid while you learn, these other paths really need some additional consideration."
And it's not just in Washington state.
Seventy-percent of construction companies nationwide are having trouble finding qualified workers, according to the Associated General Contractors of America; in Washington, the proportion is 80 percent.
There are already more trade jobs like carpentry, electrical, plumbing, sheet-metal work and pipe-fitting than Washingtonians to fill them, the state auditor reports. Many pay more than the state's average annual wage of $54,000.
Construction, along with health care and personal care, will account for one-third of all new jobs through 2022, according to the Bureau of Labor Statistics. There will also be a need for new plumbers and new electricians. And, as politicians debate a massive overhaul of the nation's roads, bridges and airports, the U.S. Department of Education reports that there will be 68 percent more job openings in infrastructure-related fields in the next five years than there are people training to fill them.
"The economy is definitely pushing this issue to the forefront," said Amy Morrison Goings, president of the Lake Washington Institute of Technology, which educates students in these fields. "There isn't a day that goes by that a business doesn't contact the college and ask the faculty who's ready to go to work."
In all, some 30 million jobs in the United States that pay an average of $55,000 per year don't require bachelor's degrees, according to the Georgetown Center on Education and the Workforce.
Yet the march to bachelor's degrees continues. And while people who get them are more likely to be employed and make more money than those who don't, that premium appears to be softening; their median earnings were lower in 2015, when adjusted for inflation, than in 2010.
"There's that perception of the bachelor's degree being the American dream, the best bang for your buck," said Kate Blosveren Kreamer, deputy executive director of Advance CTE, an association of state officials who work in career and technical education. "The challenge is that in many cases it's become the fallback. People are going to college without a plan, without a career in mind, because the mindset in high school is just, 'Go to college.' "
Matthew Dickinson, 21, asks a classmate for help as they rebuild an automatic transmission in an auto repair technician program classes at the Lake Washington Institute of Technology.
Sy Bean/The Hechinger Report
It's not that finding a job in the trades, or even manufacturing, means needing no education after high school. Most regulators and employers require certificates, certifications or associate degrees. But those cost less and take less time than earning a bachelor's degree. Tuition and fees for in-state students to attend a community or technical college in Washington State, for example, come to less than half the cost of a four-year public university, the state auditor points out, and less than a tenth of the price of attending a private four-year college.
People with career and technical educations are also more likely to be employed than their counterparts with academic credentials, the U.S. Department of Education reports, and significantly more likely to be working in their fields of study.
Young people don't seem to be getting that message. The proportion of high school students who earned three or more credits in occupational education — typically an indication that they're interested in careers in the skilled trades — has fallen from 1 in 4 in 1990 to 1 in 5 now, according to the U.S. Department of Education.
Washington is not the only state devoting attention to this. California is spending $200 million to improve the delivery of career and technical education. Iowa community colleges and businesses are collaborating to increase the number of "work-related learning opportunities," including apprenticeships, job shadowing and internships. Tennessee has made its technical colleges free.
So severe are looming shortages of workers in the skilled trades in Michigan that Gov. Rick Snyder in February announced a $100 million proposal he likens to the Marshall Plan that rebuilt Europe after World War II.
At the federal level, there is bipartisan support for making Pell grants available for short-term job-training courses and not just university tuition. The Trump administration supports the idea.
For all the promises to improve vocational education, however, a principal federal source of money for it, called Tech-Prep, hasn't been funded since 2011. A quarter of states last year reduced their own funding for postsecondary career and technical education, according to the National Association of State Directors of Career Technical Education.
The branding issue
Money isn't the only issue, advocates for career and technical education say. An even bigger challenge is convincing parents that it leads to good jobs.
Darren Redford, 20, looks to his instructor after completing a connector mockup drill at the Iron Workers Local Union #86 Administrative Offices in Tukwila, Wash.
Sy Bean/The Hechinger Report
"They remember 'voc-ed' from when they were in high school, which is not necessarily what they aspire to for their own kids," Kreamer said.
The parents "are definitely harder to convince because there is that stigma of the six-pack-totin' ironworker," said Greg Christiansen, who runs the ironworkers training program. Added Kairie Pierce, apprenticeship and college director for the Washington State Labor Council of the AFL-CIO: "It sort of has this connotation of being a dirty job. 'It's hard work — I want something better for my son or daughter.' "
Of the $200 million that California is spending on vocational education, $6 million is going into a campaign to improve the way people regard it. The Lake Washington Institute of Technology changed its name from Lake Washington Technical College, said Goings, its president, to avoid being stereotyped as a vocational school.
These perceptions fuel the worry that, if students are urged as early as the seventh grade to consider the trades, then low-income, first-generation and ethnic and racial minority high school students will be channeled into blue-collar jobs while wealthier and white classmates are pushed by their parents to get bachelor's degrees.
"When CTE was vocational education, part of the reason we had a real disinvestment from the system was because we were tracking low-income and minority kids into these pathways," Kreamer said. "There is this tension between, do you want to focus on the people who would get the most benefit from these programs, and — is that tracking?"
Amy Morrison Goings, president of the Lake Washington Institute of Technology, says, "There isn't a day that goes by that a business doesn't contact the college and ask the faculty who's ready to go to work."
Sy Bean/The Hechinger Report
In a quest for prestige and rankings, and to bolster real-estate values, high schools also like to emphasize the number of their graduates who go on to four-year colleges and universities.
Jessica Bruce followed that path, enrolling in community college after high school for one main reason: because she was recruited to play fast-pitch softball. "I was still trying to figure out what I wanted to do with my life," she said.
Now, she's an apprentice ironworker, making $32.42 an hour, or more than $60,000 a year, while continuing her training. At 5-foot-2, "I can run with the big boys," she said, laughing.
As for whether anyone looks down on her for not having a bachelor's degree, Bruce doesn't particularly care.
"The misconception," she said, "is that we don't make as much money."
And then she laughed again.
Taylor Fawcett, 23, moves a column during a connector mockup drill at the Iron Workers Local Union #86 Administrative Offices in Tukwila, Wash.
Share and Enjoy :
Posted in Home Builder News | Tagged N/A
Posted on May 30, 2018 by Jorie Helms
Ken Saltink is the NAHB Remodeler of the Month for May.
Long before he chose a career path, Ken Saltink, CGR, CAPS, owner of All American Remodel in Tulsa, Okla, started woodworking as merely a hobby to save some money on furniture. "I saw an entertainment center for sale and I thought to myself, I could build that," Saltink recalls.
So he purchased an old Craftsman table saw and got to work. He also began building other small items, and before he knew it, he was hooked.
That hobby developed into a true passion for building, which propelled him into what has become a successful remodeling career — for which, Saltink has earned the honor of becoming May's NAHB Remodeler of the Month.
Saltink says keeping his company small has yielded positive results over the years. It's given him the ability to keep his expenses low, and it's allowed him the freedom to choose which jobs he wants to take — ensuring both the project and client are a good fit.
And being on the jobsite as much as possible throughout the project enables him to respond promptly to any questions the home owners might have. That strategy has helped reinforce quality customer service and create a continual stream of word-of-mouth referrals.
He also says being a part of the HBA of Greater Tulsa Remodelers Council has helped his business grow, too. However, he admits that before joining the council more than 30 years ago, he was skeptical about the value of membership.
"I reluctantly joined the HBA after several years of getting hounded by some of my business associates. My excuse was that I did not need any more work," Saltink said. "[But] after joining, I came to realize … how invaluable it is to network with like-minded remodelers. I no longer look at them as competitors but as comrades thrown into the same boat as myself. When any of us have a problem, we openly share our experiences on how to deal with situations."
Read the full Q&A in Qualified Remodeler magazine for more details on how Saltink keeps his company size small to pick the jobs he wants.
Know a professional remodeler who takes remodeling to the next level? Nominate him or her for NAHB Remodeler of the Month.
Share and Enjoy :
Posted in Home Builder News | Tagged N/A
Posted on May 30, 2018 by Jorie Helms
Don't get caught short underestimating the still evolving wave of demand for single-family homes and communities.
By John McManus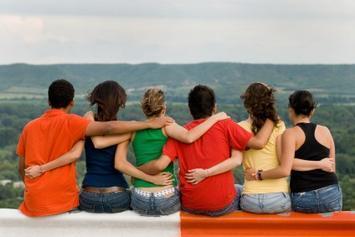 Can two statements that contradict each other both be true?
When it comes to Millennials, evidently paradox may be the rule, not the exception.
For instance, age is just a number.
And, demographics is destiny.
So, if age is just a number, which would help explain how 35 might in fact be the new 25, then how can the other statement--that demographics is destiny--also be valid? Age, after all, is a building block of demographics, the science of people patterns.
Remember, demographics technically refers to people and household patterns, and demographically-defined generational cohorts have to do with birth-rate cycles, which tend to encompass subsets of people who share values, attitudes, preferences, and behaviors we generally refer to as psychographics for segmentation purposes.
At any rate, conventional wisdom has suggested that Millennials--a generational cohort most demographers would agree includes today's 21- to 37-year-old adults--have been one of housing's bigger unfurling mysteries of the past hundred years or so.
That's because a perfect storm of a profound, life-altering Great Recession, heaps of college-related student debt, social norms around family formation, marriage and children, technology, and workplace transformation have been playing out simultaneously as this cohort has exited post-secondary studies, entered the workforce, and begun to behave as functioning adults in society.
Seldom--in the times since "housing cycles" have come to be a thing--have such materially important variables with such significant potential impact on housing type preferences, means, aspirations, and intentions been up for grabs.
What's interesting is that much of the focus on the latency of Millennial adults in lifestages having to do with pairing up, forming households, forming families, and creating two-parent households with children--the principle demographic engine of any economy--has been on the financial after-effects of the last decade's downturn and slow recovery. A post-traumatic, deeply indebted, urban-centric Renter Nation seemed to be on the verge of changing how housing, communities, and neighborhoods would work in America.
Not so much.
Age was just a number. And, demographics was destiny. As Millennials crossed the 35-year-old threshold, they've seemed to double-down on more historically common housing preference choices and preferences.
And the funny thing is, it's not all about finances, career trajectories, and economics in the wake of the Recession's destructive effects. Here's a piece from New York Times contributor Roni Caryn Rabin that explores how many Millennials have chosen to wait to form couples and create families with almost entirely different motivations.
Sociologists, psychologists and other experts who study relationships say that this practical no-nonsense attitude toward marriage has become more the norm as women have piled into the work force in recent decades. During that time, the median age of marriage has risen to 29.5 for men and 27.4 for women in 2017, up from 23 for men and 20.8 for women in 1970.
Both men and women now tend to want to advance their careers before settling down. Many are carrying student debt and worry about the high cost of housing.
They often say they would like to be married before starting a family, but some express ambivalence about having children. Most important, experts say, they want a strong foundation for marriage so they can get it right — and avoid divorce.
"People are not postponing marriage because they care about marriage less, but because they care about marriage more," said Benjamin Karney, a professor of social psychology at the University of California, Los Angeles.
Now, this central insight on shared values--values about the marriage and family relationship--can be an important engagement point for residential builders and developers who seek attributive moments and points of traction with potential home buying customers.
What's more, the demographics going forward are one exceptionally robust prospect for community and home developers who're able to crack the code of price, product, location, and customer care.
The Zelman & Associates team of analysts' latest The Z Report takes a careful look at the data dashboard on the vanguard group of Millennials, those who've crossed the 35-year-old threshold and are now in the 35-to-44 year-old age segment for housing type. The conclusion the Zelman report reaches--which you can sample for free by clicking on this link--is nothing short of astonishing:
"Over the last five years, 69% [of 35-44 year olds] have chosen single-family living versus just 25% for multi-family. Thus, a 35-44 year old is 2.7 times more likely to skew towards the single-family lifestyle. With outsized growth forecasted for this age cohort at the expense of weakening trends for younger peers, to us, it is clear that demand for single-family housing should outpace multi-family, even after considering any secular trends related to young adults forming families later in life. We do not believe that this is appreciated by the vast majority of housing market analysts and investors."
Are you ready for the wait-and-hurry-up generation?
Share and Enjoy :
Posted in Home Builder News | Tagged N/A
Posted on May 29, 2018 by Jorie Helms
Statistics show that only 2% of your website visitors complete the online contact form. NAHB Remodelers would like to help you build amazing content to successfully convert visitors to leads.
Led by speaker Bobby Tsui of Inbound Mill Inc., the webinar From Content to Conversion: Building a Killer Website, set for 1-2 p.m. on Wednesday, May 30, will help participants:
Identify the latest tools and technologies to help you develop a dynamic website
Review the types of content that make your website more appealing to customers
Describe how to convert website visitors into viable business leads
Participants can earn one hour of continuing education credits for these 12 NAHB designations: CAPS, CGA, CGB, CGP, CGR, CMP, CSP, GMB, GMR, Master CGP, Master CSP and MIRM.
Registration is open until 3 p.m. ET (12 p.m. PT) May 29. For registration questions, contact Sheila Coble at 800-368-5242 x8057.
This free webinar is brought to you from NAHB Remodelers because May is National Home Remodeling Month and the month's sponsors: Amerifirst, BuildDirect and Paslode.
Share and Enjoy :
Posted in Home Builder News | Tagged N/A
Posted on May 9, 2018 by Jorie Helms
Home owners spent more than $152 billion in remodeling projects in 2017. And this year is projected to be even busier for the remodeling industry, which typically kicks into high gear each year as the warmer weather of spring sets in.
That's why May is the best time to celebrate National Home Remodeling Month — an opportunity for remodelers and home builders across the country to promote their businesses and raise consumer awareness of the benefits of hiring a professional remodeler to get the job done.
For members of NAHB Remodelers, building a strategy couldn't be easier: They have access to a step-by-step guide for National Home Remodeling Month and tips to maximize promotion efforts, as well as an online toolkit filled with free resources, including:
Social media graphics and sample posts

A consumer brochure on finding the right professional remodeler

An infographic highlighting aging-in-place statistics

An article about the benefits of green remodeling

Lists of top remodeling projects
Additionally, NAHB Remodelers is hosting five free professional development webcasts in the month of May exclusively for NAHB Remodeler members. The webcasts will be held May 1, 8, 15, 22 and 30, and each will begin at 1 p.m. ET.
National Home Remodeling Month is sponsored by Amerifirst, BuildDirect and Paslode.
For questions about these members-only resources, contact remodel@nahb.org. You can also join the NAHB Remodelers Facebook and LinkedIn groups for continued discussion and to share ideas. Or to learn about joining NAHB Remodelers, visit nahb.org/whynahbr.
Share and Enjoy :
Posted in Home Builder News | Tagged N/A
Posted on April 19, 2018 by Jorie Helms
Fort Worth, Texas - Acme Brick Company is celebrating the company's 127th year in business on April 17th by presenting each employee with two pair of cotton/spandex socks. One pair bears an image of Acme's Brick Boy mascot who makes appearances at various events.  The second pair features the famous Acme red logo.  "Sometimes you need to build top of mind awareness for your company from the bottom up", quipped Acme's Director of Marketing, Britt Stokes.
     Acme was founded on April 17, 1891, just 26 years after the end of the civil war and the same year that James Naismith invented the game of basketball.  Also in 1891 Benjamin Harrison was President of the U.S. and Thomas Edison patented the "transmission of signals electrically" otherwise known as radio!
     Acme had its humble beginnings on the banks of Rock Creek, near the town of Millsap, about 30 miles west of Fort Worth, Texas.  
The company has grown to become the largest U.S. brick company in the world. Acme residential and commercial masonry products are available throughout the U.S., and southern Canada. The company 
has produced brick for well over two million homes during its history and many thousands of commercial, civic and educational buildings. Acme Brick Company has consistently ranked at the top in opinion surveys of the nation's largest homebuilders concerning product quality and product awareness and is the only brick manufacturer that stamps its logo into residential brick products.  All
 residential brick products are supported by Acme's Homebuyer's 100 Year Limited Guarantee.
     Acme now offers many other home-related products: Iron Doors, fire pits and fireplaces, quality grills, outdoor kitchens, traditional fireplaces, natural and man-made stone, wood floors and tile.
Acme Brick company is the nation's largest brickmaker. The company owns 17 brick plants and has 69 company-owned sales offices across 14 states, plus a nationwide network of independent distributors. Acme has been a wholly-owned subsidiary of Berkshire Hathaway, Inc. since 2000.  For more information visit www.brick.com.
For more PRESS information contact: Ron Taylor/Ashley & Taylor Public Relations (817) 874-8206 or taylorpr@spindle.net.
Share and Enjoy :
Posted in Home Builder News | Tagged N/A
Posted on April 9, 2018 by Jorie Helms
For the past several days, there has been a movement at the House of Representatives to try and pass SB 1086, a bill to remove the exemption on Capital Gains.  A lot of attention has been given the issue because the consultant hired to evaluate the exemption recommended its demise.  The Incentive Evaluation Commission instead voted to retain it.
I would like to submit another reason this exemption should remain in place.  It is from my experience as the former Oklahoma County Assessor.
The way ad valorem (property) taxes work is this.  A piece of property is assessed according to market value each year.  Most of the time, this reassessment causes the property value to rise.  This increased assessment results in higher property taxes.
Yet this resultant increase in property taxes is on unrealized gain.  The property in question has not necessarily increased your cash flow and in many instances not at all.  Nevertheless, a person pays property taxes on that unrealized gain.
As most of us know, the largest portion of property taxes goes to Education.
So I submit, the gain on real property has already been taxed for education.  To do so again due to loss of the capital gains exemption will result in double taxation.
SB 1086 is a bad idea.  Let's hope the House of Representatives does not bring it up for a vote.
Mike Means, Executive Officer
Oklahoma State Home Builders Assn
Share and Enjoy :
Posted in Legislative Update , Home Builder News | Tagged N/A
Posted on April 6, 2018 by Jorie Helms
Provided by: Gene Spencer, Director of Underwriting, CompSource Mutual Insurance Company
Contractors often ask, "How do I
protect myself from being held liable for
a subcontractor's workers' compensation claim or getting hit with premium during the premium audit?" The short answer is, understand what constitutes an employer/employee relationship, work with subcontractors you trust and make sure they have workers' compensation insurance.
You become liable for workers' compensation premiums and potential claims when the contractor/subcontractor relationship is, in fact, an employer/employee relationship. To determine if this relationship exists, use the IRS guidelines for actions that establish an employer/employee relationship. The IRS recommends evaluating the entire relationship and consider the degree and extent of control and independence the subcontractor has, and document each factor
Editor's Note: OSHBA has an affinity arrangement with CompSource.
used in making the determination. The premium auditor will look at these and others specific to workers' compensation to determine if premium should be collected for the assumed risk during the policy period.
Keep in mind, you could still be liable for a workplace accident, even if an employee/employer relationship does not exist. This occurs when a subcontractor does not have a valid workers' compensation insurance policy, and one of their employees is injured on your job site. If a valid insurance policy is not in place, the liability rolls up to the contractor. Therefore, it is imperative you always get a Certificate of Insurance before work begins and, when possible, work with contractors you know and trust. Working with a trusted subcontractor reduces your likelihood of having to assume a direct supervisory role with the subcontractor or their employees that could cast you in the role of the subcontractor's employer. Additionally, a reliable partner with an established track record is more likely to maintain appropriate workers' compensation coverage for their employees.
Sometimes, it is necessary to work with new vendors; contractors can still take measures to protect their business, such as:
• Be familiar with what creates an employer/employee relationship
• Know what an authentic Certificate of Insurance looks like
• Know who qualifies to use a Certificate of Non-Coverage
• Get a Certificate of Insurance or Certificate of Non-Coverage well in advance of work being started and set reminders to request updated certificates before they expire
By using these tips when you hire a subcontractor, you can help protect your business. For more information on this or other workers' compensation insurance questions, visit our website at www.CompSourceMutual.comor call one our underwriting, claims or loss prevention experts at (405) 232-7663. 
Share and Enjoy :
Posted in Home Builder News | Tagged N/A
Posted on March 15, 2018 by Jorie Helms
The Home Depot Foundation announced yesterday a $50 million commitment to partner with HBI to train 20,000 new skilled workers over the next 10 years.
HBI, the industry's education arm, trains separating military members, high school students and at-risk youth for careers in the skilled trades. The grant will significantly increase the number of workers trained through HBI curriculum and help address the industry's labor shortage.
"We want to bring shop class back, from coast-to-coast," said Shannon Gerber, executive director of The Home Depot Foundation. "We're thrilled to train 20,000 next-generation plumbers, electricians, carpenters and beyond."
HBI joined forces with The Home Depot Foundation last year to launch a pilot trades training program for military members at Fort Stewart, Georgia and Fort Bragg in North Carolina. The first set of students will graduate this month.
"Our program prepares men and women for high-growth careers in the industry after leaving military service," said HBI CEO John Courson. "With 200,000 service members separating from the military every year, our partnership with The Home Depot Foundation enables us to serve more veterans across the country."
The 12-week pre-apprenticeship certification program, which is provided at no cost to students, uses industry-based curriculum recognized by the Department of Labor that integrates work-based learning with technical and academic skills. The program, which has a job placement rate of more than 90%, will now roll out on additional bases across the United States.
Learn more about HBI's training programs at hbi.org.
Share and Enjoy :
Posted in Home Builder News | Tagged N/A
Posted on March 6, 2018 by Jorie Helms
To Offset the Lack of Skilled Workers, Contractors Increase use of Efficient Building Approaches

**Article and research provided by Dodge Data & Analytics**
WASHINGTON, D.C. –The Q1 2018 USG Corporation + U.S. Chamber of Commerce Commercial Construction Index (Index), released today, reveals nearly two-thirds of contractors are highly confident that demand for commercial construction will increase over the next year, however, continued concerns around labor shortages have put even greater pressure on the industry. To increase jobsite efficiency and improve labor productivity, increasingly more builders are turning to alternative construction solutions, like prefabrication and modularization.
The Q1 Index indicates contractors turn to innovations such as prefabricated and modular building materials to create more efficient jobsites (89 percent), increase labor productivity (85 percent), drive cost savings (58 percent), and provide a competitive advantage in the marketplace (51 percent). In fact, 50 percent of contractors report their companies already use prefabricated and modular components and the number was even higher among general contractors (72 percent). Nearly two-thirds (63 percent) of contractors report at least moderate demand for these building materials.  

"Access to skilled labor is a continued concern, which has led contractors to increasingly seek solutions that help offset jobsite challenges," said Jennifer Scanlon, president and chief executive officer of USG Corporation. "There is significant opportunity to introduce innovations that confront jobsite efficiency and strengthen the industry – such as solutions that enable prefabricated and modular building components."

 

Contractors in the Northeast (69 percent) reported the most frequent usage of prefabricated and modular components, compared to the South where only 24 percent indicate their companies are using these materials. Firms in the Northeast also expect to hire fewer workers—38 percent of contractors in the region expect to employ more staff in the next six months, compared with 57 percent in the South, 59 percent in the West, and 68 percent in the Midwest. Across all regions, concern over the cost of hiring skilled labor has remained consistent over the past year—nearly two-thirds (64 percent) of contractors expect these costs to increase in the next six months.

Despite labor concerns, contractor sentiment remained steady for the first quarter, as a result of strong revenue expectations and higher profit margins, with a composite score of 74.

"As we work to continually build our neighborhoods, towns, regions, and roads, as well as the workforce that supports our growth, innovation becomes a key component in advancing our country into the 21st century," said Thomas J. Donohue, president and CEO of the U.S. Chamber. "We must invest in a skilled, competitive, motivated workforce and embrace new innovations to ensure we are able to compete on a global scale."

The Index looks at the results of three leading indicators to gauge confidence in the commercial construction industry – backlog levels, new business opportunities and revenue forecasts – generating a composite index on a scale of 0 to 100 that serves as an indicator of health for the contractor segment on a quarterly basis. The Q1 2018 composite score was 74, holding steady from Q4 2017.  

The Q1 2018 results from the three key drivers were:

 

Backlog: On average, contractors currently hold 8.9 months of backlog, relatively close to the average ideal amount of 12.2 months, continuing the stability of the market, although there is room for growth. Down two points from Q4 2017, this represents 73 percent of ideal backlog levels.
New Business: Nearly all (98 percent) contractors report high or moderate confidence in the demand for commercial construction. Year-over-year, the number of contractors who have high confidence in demand over the next 12 months jumped 11 percentage points (from 51 percent in Q1 2017 to 62 percent in Q1 2018).
Revenues: Over half (54 percent) of contractors expect to see revenue gains in the next year. This percentage jumped seven points from last quarter (47 percent in Q4 2017).

 

The research was developed with Dodge Data & Analytics (DD&A), the leading provider of insights and data for the construction industry, by surveying commercial and institutional contractors.

About the Index

The USG Corporation + U.S. Chamber of Commerce Commercial Construction Index is a quarterly economic index designed to gauge the outlook for, and resulting confidence in, the commercial construction industry. USG Corporation and the U.S. Chamber produce this Index, along with Dodge Data & Analytics (DD&A). Each quarter, researchers from DD&A source responses from their Contractor Panel of more than 2,700 commercial construction decision-makers in order to better understand their levels of confidence in the industry and other key trends. This panel allows DD&A to provide findings that are representative of the entire U.S. construction industry by geography, size, and type of company.

Click here to see the full report, methodology, and graphics.

Please note the Commercial Construction Index report is intended for general informational purposes only. It is not intended to support an investment decision with respect to USG Corporation, nor is it intended to be used for marketing purposes to any existing or prospective investor of USG. This report is not a forecast of future results for USG and actual results of USG may differ materially from those of the commercial construction industry.

Where the Index is Available

Each quarterly Index published is available on the USG Corporation website at www.usg.com/commercialconstructionindex as well as on the website www.CommercialConstructionIndex.com

About the U.S. Chamber of Commerce
The U.S. Chamber of Commerce is the world's largest business federation representing the interests of more than 3 million businesses of all sizes, sectors and regions, as well as state and local chambers and industry associations. For more information, visit www.uschamber.com.

About USG Corporation
USG Corporation is an industry-leading manufacturer of building products and innovative solutions. Headquartered in Chicago, USG serves construction markets around the world through its Gypsum, Performance Materials, Ceilings, and USG Boral divisions. Its wall, ceiling, flooring, sheathing and roofing products provide the solutions that enable customers to build the outstanding spaces where people live, work and play. Its USG Boral Building Products joint venture is a leading plasterboard and ceilings producer across Asia, Australasia and the Middle East. For additional information, visit www.usg.com.

**Article and research provided by Dodge Data & Analytics**
Share and Enjoy :
Posted in Home Builder News | Tagged N/A
Posted on February 26, 2018 by Jorie Helms
By John Baker, President, OSHBA Remodelers Council
While some homeowners might dream of retiring to a private tropical island, more and more are choosing to "age in place" and live independently, comfortably, and safely in their own home, regardless of age or ability. 
As the Baby Boomer generation embraces this stage of life, many are searching for builders and remodelers who can help turn their home into a safer, more convenient place to live as they age.
As part of National Designation Month - a month where Oklahoma State Home Builders Association and the National Association of Home Builders shine a spotlight on industry professionals who go the extra mile to attain advanced training and achieve specialized designations - we recognize the importance of professionals who have received the Certified Aging in Place Specialist (CAPS) designation. 
CAPS professionals are helping people throughout Oklahoma find aging-in-place solutions that fit their specific needs and budget. CAPS remodelers and builders are trained to understand the unique needs of aging adults without sacrificing the aesthetic value of the home.   Our Association has conducted several courses over the past few years, showing the growing demand for this designation.
While there are countless ways CAPS remodelers can help make your home work for you, some of the most common aging-in-place renovations include:
Widening doorways and hallways
Installing brighter lighting
Adding railings or grab bars to prevent falls
Changing floor coverings to add traction
Installing ease-of-reach systems 
A Closer Look at the CAPS Difference
Aging homeowners looking to renovate need to be able to find a remodeler they can trust completely, and the CAPS designation helps give homeowners a guarantee that they're working with a trustworthy professional who's an expert in aging-in-place renovation. 
Upon graduation from the program, CAPS designees pledge to uphold a strict code of conduct, so you can be sure that they will listen closely to your specific needs and will never push you to add any renovations you don't need. 
CAPS professionals also commit to attending continuing education programs, so they are always up to date on the latest aging-in-place technologies and strategies. 
If you're working with a CAPS designated remodeler, you can be confident that you're getting the best quality service from a professional with integrity and expertise. 
More than 3,100 remodelers and builders hold this designation, including many working in Oklahoma.  Visit our website – www.okhba.org - to find one that is located near you.  There are also many other distinguished designations that our local builders have achieved to serve their clients and community better. A few include: 
Certified Green Professional (CGP) — those who incorporate eco-friendly building principles into their work, without driving up the cost of construction 
Certified Graduate Builder (CGB) or Remodeler (CGR) — those who have several years of industry experience and possess advanced skills not only as a tenanted home builder or remodeler but also as a trusted business manager. 
If you'd like to find a builder or remodeler in your area with a CAPS or other designation, contact www.okhba.org.  If you have questions, you can call the Association at (405) 843-5579.  You can also search the online directory at nahb.org. 
Share and Enjoy :
Posted in Home Builder News | Tagged N/A
Posted on February 19, 2018 by Jorie Helms
Top Design Trends for 2018
By David Blackburn, President
At the start of each year, the Best in American Living Awards (BALA) recognizes dozens of new projects from the past year that featured the most innovative layouts and eye-catching design elements.  It is something that I as a homebuilder take time to review.
Whether you're looking to buy a new home, having a new home constructed on your land, thinking about remodeling your current residence, or you're just interested in what's new in home design, here are some the biggest trends that you'll see dominating the landscape in 2018.
Open but defined floor plans. Instead of one large, undefined space, open floor plans will evolve to include more definition in 2018, whether it's by shifting materials, adding columns, or changing the ceiling height. This way, you can still get the airiness of an open floor plan while giving each section its own definition and style. 
Restored and repurposed. Historic preservation and restoration, as well as adaptive reuse projects, are becoming increasingly popular with multifamily designers and developers. Adaptive reuse projects are particularly sought-after by millennials who love the story behind a repurposed building and want to live somewhere stylish, unique and chic.
Right-sized kitchens. Leave massive kitchen islands in 2017. You'll be seeing far fewer double islands appearing in 2018, and even single islands are being designed to be smaller and more proportionally sized with the kitchen and adjoining rooms.  This is a cost saving idea when looking a remodel project since moving walls can be tricky.
Spa-like baths. Who doesn't want to feel like they're stepping into a spa every day? Bath design is trending toward refinement and sophistication, with home baths becoming more and more reminiscent of upscale hotels and spas. Tasteful and luxurious are the two words that will define baths in 2018. Floating vanities and stand-alone tubs will also be more popular this year.
Clean details. You'll notice clean, simple lines and detailing in homes everywhere. Forget about overly-ornate decor and shift toward thinking more minimally. It will make your home feel fresh, new, and uncluttered for the year ahead. 
Metal and wood exterior details. You'll be seeing this trend a lot this year, particularly on single-family homes. There will be an increased use of metal and wood in exterior details, with the two materials often combined to create interesting, two-tone facades for both traditional and contemporary-style homes. It gives the impression of bringing the past and future together into one cohesive idea, making homes seem modern and sleek without sacrificing a warm, natural feel.
Whites, grays and charcoal paints. Gray is still a strong trend with home buyers, and it looks like white is here to stay. You'll see more monochromatic designs that add variety by incorporating multiple textures instead of pops of color. For example, think about a white kitchen with quartzite countertops, a white shiplap ceiling, white cabinets, and airy white window coverings. This creates a clean and multi-layer look that is guaranteed to compliment itself and please a wide variety of buyers.  Plus it is a design feature that has a long life.
For more information about the latest designs that could be incorporated in your home, or to find a builder in your area that can create the new home of your dreams, contact Oklahoma State Home Builders Association (www.okhba.org) for a list of our Certified Professional Builders or an association near you.
Share and Enjoy :
Posted in Home Builder News | Tagged N/A
Posted on February 12, 2018 by Jorie Helms
By: Lisa Cini, ASID
Homebuilders and designers are now faced with the reality that boomers want homes that they can age in place without ever having to move to an assisted living facility or nursing home. Builders all over the world are offering unprecedented opportunities for single and multi-generational families who can now provide their clients the peace of mind and flexibility to live in a new environment that supports and enables them to thrive as they age.  
The interior environment of a modern 'forever home' allows clients to live their best without compromising on great design.  Senior living is in a state of transformation as technology and design are integrated to give decades of flexibility and freedom. 
Senior living is on the verge of a renaissance fueled by technology and design. We are living in the best possible time to age on our own terms and experiencing the tipping point, on the edge of a paradigm shift today that will affect every aspect of how we live and age tomorrow. 
Products in the home will encompass everything from robotics, sensors and gadgets to 3-D printers and augmented reality - all of which eventually will be controlled by artificial intelligence.
For instance, it's currently possible without personal staff invading your private space, for curtains to automatically open, coffee to start brewing, the bathroom floor to begin heating, all at a set time, before your feet hit the ground in the morning.  
And, the capabilities are endless – extending beyond comfort to necessity. Your walls can become computer screens, artwork, TVs and communication devices, your closet virtually trialing outfits on your hologram allows you to view them from bed, your bathroom faucet automatically dispenses into your glass of water, the proper vitamins you need for the day.  It's not so far off that your doctor receives a text because the health monitor in your clothing notifies her that your blood pressure has been up for two days and you've had trouble sleeping, and the nurse calls to check in on you.
There are currently products available in flooring that can sense if someone has fallen or is just sitting on the floor.  Other technology can notify you if someone hasn't opened the fridge to eat in the last 48 hours or if a door opened at an unusual time.  Between Lyft and Uber and the forthcoming autonomous vehicles, seniors can stay connected and active all the while keeping others on the road safe.
These technological advancements transform life for two generations - caregivers and caretakers. 
If Mom and Dad want to stay at home, but by all definitions it's unsafe in their current environment, it's now possible for them to retain their freedom and for you transform their existing or brand-new home with the addition of new tech advances.
This is all taking place NOW.  
The key is for the builder and designer is to make the space flexible for future needs while creating an environment that is world class.  The style, comfort of the ride, integrated technology and brand are all components in making a car desirable.  The home environment is no different – it should automatically adjust to your client's particular size, style, preferences and needs.  This methodology is truly transformational – your home now supports and even anticipates your needs, connecting you to resources and people as you age.
Designing from the inside out is key to allowing the space to flow. A space should embrace your client and their specific needs both for today and tomorrow.  
Great interior design has always had an intimate relationship with the products that we use daily to make our lives easier.  
My own family consists of four generations who all live under one roof in Columbus, Ohio, and we've figured out to make it work: dividing responsibilities and chores, re-designing physical spaces for privacy, and reconfiguring others into common areas for all to gather and enjoy living together.
I call it our "multi-generational social experiment," which encompasses kids in their teens, parents in their forties, grandparents in their seventies, and a ninety-plus year-old great-grandmother. 
My book, HIVE describes in detail how we navigate the joys and challenges that come with aging, and answers the questions, "How does family help you thrive at home when you're old?" An Alzheimer's/dementia diagnosis added a layer of complexity, yet we resolve to keep our eldest at home for as long as she's happy, safe and engaged in life. The younger generation learns much from their elders, and the elders from their children. While mastering the use of technology and new family systems, we're also mastering the use of humor, tolerance, and patience. Ultimately, that's what makes this four-generation experiment a success. Hive provides practical design and strategies mixed with personal tips and observations, making it easy to see how you can transform a home in into a multi-generational living space. 
Just don't forget to budget and design with all the NEW echnology available to enabling boomers to age in place.
###
ABOUT THE AUTHOR
Lisa M. Cini, Transformational Living designer integrates the latest technologies and tools to enable seniors to age at home while enjoying a great quality of life.
Lisa Cini, ASID, IIDA is an award-winning, internationally-recognized designer with more than 25 years' experience developing interiors that improve quality of life for seniors. 

Her company, Mosaic Design Studio, is the nation's leading provider of design services for senior living, long term care, hospitality and health care institutions. Mosaic is also active in global commercial design, project management and procurement. Mosaic has worked with clients including the National Hockey League, the U.S. Military, Coopers Hawk Winery Restaurants, PGA Tour Country Clubs and various hotels. 
Lisa is the Founder of www.BestLivingTech.com: think Sharper Image meets AARP! She searches the world for the best products to Embrace Living as we age and brings them all together in one online store. 
Her latest mission is to help baby boomers age at home, rather than in a home. Author of: 
BOOM: The Baby Boomers Guide to Leveraging Technology, so that you can Preserve Your Independent Lifestyle & Thrive,

 

The Future is Here: Senior Living Reimagined,

 

Hive: The Simple Guide to Multigenerational Living is based on her social experiment of living in a 4-generation household and the positive impact design can have in a home for seniors with dementia.
Share and Enjoy :
Posted in Home Builder News | Tagged N/A
Posted on February 8, 2018 by Jorie Helms
This is a loose translation from Bob Dylan's song, but it seemed appropriate. Our industry is in the midst of changes from economic to social to political spheres
of influence. We see the reports, releases and yes, tweets, and know that change is coming.
Will we see tax reform on the national level? If we do, will the mortgage interest deduction be a thing of the past?
On the state level, will the budget compromise actually help the industry or just maintain a status quo? Will it include some services that are no longer sales tax exempt? Will we see a teacher pay raise? October was workforce development month and there was much talk about the need for more emphasis on construction trades. Will we see that change in our schools or technology centers?
Socially, we hear about millennials finally entering the housing market. One report says that once they become
homeowners they begin to act like the generations before them. Turns out they like homes in suburbs with good schools. So what does that mean for our industry?
As one writer put it, "the only thing constant in this world is change." If change affects our industry, you know it will affect our association.
Membership models are being examined and test cases are taking place. Governance is also being examined as to what works the best. Dues and how they are paid and collected are also being examined. This last area is one we are particularly excited about.
If you haven't already, you will soon hear about Dues Hub powered by Billhighway. This promises to be a new tool that will help with dues payments, recruitment and retention. It is a tool that will provide for online applications, payment flexibility, automated funds routing plus useful and practical data integration.
Yes, changes are coming. But this is one we can be excited about.
Until next time...
Share and Enjoy :
Posted in Home Builder News | Tagged N/A
Posted on February 7, 2018 by Jorie Helms
A team of University of Oklahoma Construction Science students traveled to Houston in September to aid in the relief effort in the wake of Hurricane Harvey. Twenty-two students and Ben F. Bigelow, Ph. D., Associate Professor and Director of OU's Construction Science Division, made the trip to assist families impacted by devastating flooding.
While in Houston, the OU students assisted 10 different families with tasks from removing drywall all the way to demolishing a collapsed sunroom. The people they met and helped in Houston were ones who simply couldn't help
Jadyn Watson-Fisher she's thankful for the opportunity to do something meaningful for others..
"For me, it (was) about going and serving wherever needed," Carter said. "It wasn't the most glamorous job. It wasn't super exciting, but it was so necessary and practical to hands-on help these people start over."
Bigelow reached out to the Oklahoma State Home Builders Association to assist in the relief efforts.
"This was a perfect opportunity for our association to help our Texas neighbors," said Dan Reeves, OSHBA president. "So many give to worthwhile charities like the Salvation Army themselves, Bigelow said. One was a woman bound to a wheelchair and another with severe cerebral palsy.
"While the students got a good experience using tools and seeing a bit of how a house goes together, perhaps the greatest education came from them seeing the need and poverty of so many," Dr. Bigelow said. "For most of them, they have never been outside of the relatively prosperous suburbs they grew up in, and we worked primarily in some very poor neighborhoods."
Architecture freshman Chanae Carter told OU journalist
and the Red Cross, but a challenge for an association is how to help in a way the touches our industry. Helping our student chapter provide relief in a learning environment was a great fit."
Donors who made the trips possible were: Oklahoma State Home Builders Association, The Builders Association of South Central Oklahoma, Central Oklahoma Home Builders Association, Windstone Construction, Accent Glass, McClain Bank, Haworth Homes, CA McCarty Construction, Da Vinci Homes, Custom Builders of Oklahoma, Trinity Hearth & Homes, Patrick O'Dooley and Westpoint Homes.
Share and Enjoy :
Posted in Home Builder News | Tagged N/A
Posted on January 30, 2018 by Jorie Helms
It's all about location, location, location – with a dash or two of compromise – as millennials, the nation's largest demographic group at 90 million strong, is poised to dominate the home buying market.
Two market researchers – who happen to be millennials themselves – offered insight into their generation in Two Millennials Tell All, an education session offered Jan. 10 during the NAHB International Builders' Show in Orlando.
While generalities about this group may ring true: This generation prefers experiences over things and likes to "collect moments" rather than sets of good china place settings, there's actually much more diversity than many people realize, said Ali Wolf, manager of housing economics for California-based Meyers Research LLC.
For one thing, 43% of millennials aren't white, don't solidly identify as either "traditionals" or "trailblazers" and, because they now range in age from 17 to 37, have incomes across the economic spectrum.
And as NAHB Economics own research has indicated, a surprising majority of millennials aren't necessarily interested in urban spaces, but still want a single-family home with a yard. The challenge for home builders is to create a product that this generation wants but that can still afford as first-time buyers, the presenters said. In fact, 21 percent of millennials surveyed said they haven't bought a home yet because they can't afford one, period.
One solution: Understand that millennials are willing to compromise. They'll sacrifice some space in exchange for more luxurious finishes, like quartz countertops. Good design is important to this generation.
Flexible spaces are important as well. Make sure that the dining area is large enough for a large gathering of friends and family for Thanksgiving and other special dinners, but easily converted into a workspace or studio for the rest of the year.
Three/two still rules. A home with three bedrooms and two bathrooms is the most preferred, and 1,000 square feet is the minimum. That third bedroom can be a loft area or study nook if space is at a premium, however.
Attendees with a paid full registration to IBS also get a complimentary 1-year subscription to IBS Education on Demand and can download recording and handouts to Two Millennials Tell All: Deconstructing Today's First-Time Buyers & Their Design Preferences and other sessions. Visit BuildersShow.com/ondemand to learn more.
Share and Enjoy :
Posted in Home Builder News | Tagged N/A
Posted on January 29, 2018 by Jorie Helms
The construction industry is changing, and a lot of the changes construction workers and their employers are seeing today are based around advances in technology. There are a number of technological advances, with one of the biggest being the use and incorporation of drones into various aspects of the business. Since there are so many ways to use drones in construction, it's not surprising that they are starting to be used more frequently. While not all companies see the value in drone technology, more and more construction companies are bringing them on board to get more done faster and easier than ever before.
Drones Have a Number of Significant Benefits
For construction companies and their workers, there are many benefits to using drones. These small, flying, and highly maneuverable little machines can move quickly, hover in place, and get into spaces where people may not fit. They can also go into places where people may not be allowed to go, or where it may not be safe for workers to venture. Drones are not terribly expensive, and they can do some jobs that people simply cannot complete. They are also lightweight and easy to move around, so they can travel fast and help workers get more accomplished throughout their workday.
With Drones, Construction Companies Can See the Big Picture
One of the largest impacts that drones have on the construction industry is that they help companies and workers see the bigger picture. Drones can be flown right up close to a construction project, but they can also be flown high above the job site to see a larger view of what needs to be done and the issues that might arise. Watching video from a drone gives construction companies a lot of information. It's also possible to offer plenty of still pictures that the company can study in order to make a plan of action for the future of any construction project.
Cost Effectiveness Matters With Drone Technology
Drones are inexpensive for personal use, but they can be more costly when larger ones for commercial uses are bought. Still, they are often cost effective because their upfront price can be justified with how they pay for themselves over time—it's an investment like any new piece of equipment. Since they can go where people cannot, and they can also explore from high above and bring back pictures and information, they are very valuable when it comes to how they can be used by construction workers and their employers. Consider the increased safety in a workplace in which drones can scout areas before
someone needs to physically be there.
What Construction Companies Should Know About Drones
Construction companies that are considering buying and using drones should know enough about them to feel comfortable with their choices. Price is one important consideration, but it's not the only thing people in the construction industry need to know. Of course it matters, but the cost of the drones should be examined in light of what they can offer, so the actual value can be better understood. It's more than just price, when considering how much construction companies get back from the money they spend. Other things to consider with drones in the construction industry are how many drones are needed for any company, where they should be used, and how best to use them wisely. Companies also need to focus on where the drones come from, how they will be maintained, and what happens if one or more of them become damaged. Taking care of the drones and keeping them moving matters, just as much as getting and using them in the first place. Construction companies that are prepared for changes in their industry, technological advances, and the value drones can bring to their work can use these drones to their fullest advantage.
Dylan Snyder is a team leader and real estate consultant at The Snyder Group - Keller Williams Realty Luxury Homes. His business is augmented by his high-caliber team of seasoned buyer specialists and a dedicated marketing department. 
Share and Enjoy :
Posted in Home Builder News | Tagged N/A
Posted on January 11, 2018 by Jorie Helms
OSHBA Note: NAHB Chairman Randy Noel will be a special guest at the 2018 Installation Banquet
NAHB members elected four senior officers to the Federation's top leadership positions during the International Builders' Show in Orlando, Fla.
With more than 700 affiliated state and local home builders associations and more than 140,000 members across the country, NAHB represents the interests of the nation's housing professionals through advocacy, education and research.
Taking the helm as NAHB Chair is Randy Noel, a Louisiana-based custom home builder with more than 30 years of experience in the industry. Noel is president of Reve Inc., a custom home building firm that has developed more than 1,000 custom homes in the greater New Orleans area.
"We will work this year to keep the housing recovery on track and to reduce burdensome regulations that harm housing affordability and inhibit job creation," said Noel. "We will also urge Congress and the White House to ensure that housing remains a national priority and to promote policies that will provide affordable rental housing and homeownership opportunities for hard-working American families."
Also moving up on the association's leadership ladder was Greg Ugalde, a Connecticut builder and developer with more than 25 years of experience in the home building industry. He was elected First Vice Chairman of the Board. Ugalde is president and chief legal officer of Torrington-based T&M Building Co., Inc., one of the largest home builders in the state. Since its founding in 1962, T&M has built more than 3,500 new homes in over 40 Connecticut communities.
Dean Mon, a New Jersey-based builder and developer with more than 30 years of experience in the industry, was elected as Second Vice Chairman of the Board. He is president of the D.R. Mon Group Inc., which specializes in the development and construction of classic urban living projects throughout New Jersey. Since 1985, the company has created communities throughout Morris, Hunterdon, Union, Hudson and Monmouth counties.
John "Chuck" Fowke joined the NAHB leadership ladder with his election as Third Vice Chairman of the Board. A Tampa, Fla.-based custom home builder with 40 years of experience, Fowke is owner and president of Homes by John C. Fowke Inc. His company has created hundreds of homes in many neighborhoods in and around the Tampa Bay area.
2017 NAHB Chairman Granger MacDonald, from Kerrville, Texas, remains on the leadership ladder as Immediate Past Chairman. MacDonald is chairman and CEO of the MacDonald Companies, a diverse development, construction, and property management enterprise with nearly 50 neighborhoods completed and managed throughout Texas.
Rounding out the association's leadership is NAHB CEO Jerry Howard, from Washington, D.C. Howard heads up a professional staff of more than 240 working out of the National Housing Center in Washington. He has served as the association's CEO/EVP since February 2001. Previously, Howard was NAHB's chief tax counsel.
Share and Enjoy :
Posted in Home Builder News | Tagged N/A
Posted on December 19, 2017 by Jorie Helms
Builder confidence in the market for newly built single-family homes increased five points to 74 in December on the NAHB/Wells Fargo Housing Market Index (HMI) after a downwardly revised November reading. This was the highest report since July 1999, over 18 years ago.
"Housing market conditions are improving partially because of new policies aimed at providing regulatory relief to the business community," said NAHB Chairman Granger MacDonald, a home builder and developer from Kerrville, Texas.
"The HMI measure of home buyer traffic rose eight points, showing that demand for housing is on the rise," said NAHB Chief Economist Robert Dietz. "With low unemployment rates, favorable demographics and a tight supply of existing home inventory, we can expect continued upward movement of the single-family construction sector next year."
Derived from a monthly survey that NAHB has been conducting for 30 years, the HMI gauges builder perceptions of current single-family home sales and sales expectations for the next six months as "good," "fair" or "poor."
The survey also asks builders to rate traffic of prospective buyers as "high to very high," "average" or "low to very low." Scores for each component are then used to calculate a seasonally adjusted index where any number over 50 indicates that more builders view conditions as good than poor.
All three HMI components registered gains in December. The component measuring buyer traffic jumped eight points to 58, the index gauging current sales conditions rose four points to 81 and the index charting sales expectations in the next six months increased three points to 79.
Looking at the three-month moving averages for regional HMI scores, the Midwest climbed six points to 69, the South rose three points to 72, the West increased two points to 79 and Northeast inched up a single point to 54.
HMI tables can be found at nahb.org/hmi. More information on housing statistics is also available at housingeconomics.com.
Share and Enjoy :
Posted in Home Builder News | Tagged N/A
Posted on December 7, 2017 by Jorie Helms
Companies based outside of the United States, as well as American companies doing business internationally — or beginning to think about it — can speak to seasoned professionals with valuable advice at the NAHB International Builders' Show this January.
The International Central at the 2018 IBS will be buzzing with trends encompassing the varied and diverse global home building industry.
During the show, Central attendees can learn about the latest modular and panelized building systems opportunities, attend sessions taught by officials from the Department of Commerce as well as international representatives on home building opportunities in South Africa and Cote d'Ivoire.
They'll also explore top global technology trends and global design dos and don'ts for 2018: Each day will provide different networking and educational opportunities.
Attendees do not need to be NAHB Global members, though the Central provides the perfect opportunity to learn more about how becoming a member can be very beneficial to their businesses.
International Central is located at West Concourse, Level 1, Hall A Lobby (by IBS Registration). See the full schedule and learn more.
Share and Enjoy :
Posted in Home Builder News | Tagged N/A
Posted on December 1, 2017 by Jorie Helms
Whether it's addressing your HBA at events or meetings or answering reporters' questions, as an NAHB member, you've probably had to speak on occasion before your peers, media or the public.
And you might have hated every minute of it.
We hear you. Become a better public speaker, give solid media interviews and craft strong overall messaging for your local with NAHB Education's IBS pre-show courses at the Hyatt Regency Orlando:
In today's business world, meetings and news interviews can develop quickly and be posted instantaneously. Spokesperson Training Part I will help you master strategies for developing key messages and delivering them effectively for various platforms, from print to social media to business meetings. The training includes instruction, skill-building exercises and on-camera practice interviews.
Spokesperson Training Part II focuses on presentation skills, providing approaches to organizing and delivering a successful speech or presentation to various audiences. Understand how to analyze your audience, use visual aids, explore body language and more. The training includes instruction, skill-building exercises and on-camera practice interviews.
You can take one or both of these courses — there is no prerequisite. Register today.
Share and Enjoy :
Posted in Home Builder News | Tagged N/A
Posted on November 30, 2017 by Jorie Helms
Even the massive Orange County Convention Center in Orlando isn't quite big enough to house all of the exhibits of the NAHB International Builders' Show.
That's why each year during IBS, a large portion of the convention center's parking lot is consumed by Professional Builder's Show Village — a small community of life-size homes, each displaying many of the latest building products and techniques.
Professional Builder partners with several home builders, designers and product manufacturers to create the neighborhood, which is erected almost literally overnight using modular construction. Professional Builder's Show Village will feature three homes, all uniquely designed to deliver efficient use of space and energy, maximizing the indoor and outdoor living areas:
The LaBelle (built by Palm Harbor Homes of Plant City, Fla.) is a transitional 2,655-square-foot home with three bedrooms and two baths. It will feature a pass-through window from the kitchen to the family room, and a multi-slide door that integrates the screened-in porch, fireplace and outdoor kitchen.

The Atrium (also by Palm Harbor Homes) is a small-footprint home — at 1,233 square feet — that is big on amenities. Its urban elements will give it a loft-like feel, incorporating multi-slide doors on the front and back of the home to expand entertaining areas. Its master bedroom suite incorporates a whirlpool and freestanding tub.

The Modern (by Nationwide Custom Homes) is a 1,803-square-foot home with one wing devoted to the master bedroom suite with a wardrobe gallery and floating wall. The other wing will feature two bedrooms with a shared bath. The multi-slide door off the great room leads to a massive deck that spans the entire width of the home.
Attendees will have the opportunity to tour the homes and evaluate for themselves all of the innovative products featured within. There will also be nightly block parties for networking and relaxing. For more information, visit buildersshow.com.
Share and Enjoy :
Posted in Home Builder News | Tagged N/A
Posted on November 27, 2017 by Jorie Helms
Sales of newly built, single-family homes in October rose 6.2% to a seasonally adjusted annual rate of 685,000 units from a downwardly revised September reading, according to newly released data from HUD Census Bureau. This is the highest sales pace since October 2007. Year-to-date, new home sales are 8.9% above their level over the same period last year.
"The October report shows strong sales growth at entry-level price points," said NAHB chairman Granger MacDonald. "In markets where builders are able to provide homes for families with different household budgets, they can fulfill a growing demand for housing."
"There is solid growth in the number of sales contracts signed before construction has begun, a strong indicator that new single-family home production should continue to grow as we look ahead to 2018," said NAHB Chief Economist Robert Dietz.
The inventory of new homes for sale was 282,000 in October, which is a 4.9-month supply at the current sales pace.
New home sales increased in all four regions. Sales rose 30.2% in the Northeast, 17.9% in the Midwest, 6.4% in the West and 1.3% in the South.
http://nahbnow.com/2017/11/new-home-sales-rate-reaches-10-year-high-in-october/
Share and Enjoy :
Posted in Home Builder News | Tagged N/A
Posted on November 17, 2017 by Jorie Helms
Builder confidence in the market for newly-built single-family homes rose two points to a level of 70 in November on the NAHB/Wells Fargo Housing Market Index (HMI). This was the highest report since March, and the second highest on record since July 2005.
"November's builder confidence reading is close to a post-recession high — a strong indicator that the housing market continues to grow steadily," said NAHB Chairman Granger MacDonald. "However, our members still face supply-side constraints, such as lot and labor shortages and ongoing building material price increases."
"Demand for housing is increasing at a consistent pace, driven by job and economic growth, rising homeownership rates and limited housing inventory," said NAHB Chief Economist Robert Dietz. "With these economic fundamentals in place, we should see continued upward movement of the single-family housing market as we close out 2017."
Derived from a monthly survey that NAHB has been conducting for 30 years, the HMI gauges builder perceptions of current single-family home sales and sales expectations for the next six months as "good," "fair" or "poor." The survey also asks builders to rate traffic of prospective buyers as "high to very high," "average" or "low to very low."
Scores for each component are then used to calculate a seasonally adjusted index where any number over 50 indicates that more builders view conditions as good than poor.
Two out of the three HMI components registered gains in November. The component gauging current sales conditions rose two points to 77 and the index measuring buyer traffic increased two points to 50. Meanwhile, the index charting sales expectations in the next six months dropped a single point to 77.
Looking at the three-month moving averages for regional HMI scores, the Northeast jumped five points to 54 and the South rose one point to 69. Both the West and Midwest remained unchanged at 77 and 63, respectively.
HMI tables can be found at nahb.org/hmi. More information on housing statistics is also available at housingeconomics.com.
Share and Enjoy :
Posted in Home Builder News | Tagged N/A
Posted on November 17, 2017 by Jorie Helms
The majority of NAHB members are small businesses and NAHB is proud to support Small Business Saturday® on Nov 25. This annual event provides an opportunity to recognize the importance of small businesses and their vital contributions to local communities.
The housing industry in particular helps build a strong economy and vibrant communities, contributing 15% to the GDP. Constructing 100 new single-family homes creates 297 full-time jobs, $28 million in wage and business income and $11.1 million in federal, state and local tax revenue.
Small Business Saturday was founded by American Express in 2010 to help strengthen local economies. Today, it's a holiday shopping tradition celebrating a greater nationwide movement dedicated to uniting communities and supporting all kinds of small businesses.
NAHB is encouraging its members to also join this nationwide initiative that encourages the public to shop at small businesses, particularly on Saturday Nov. 25, and throughout the holiday shopping season.
Go to ShopSmall.com/YourDay to access free marketing materials to promote your small business.
Share and Enjoy :
Posted in Home Builder News | Tagged N/A
Posted on November 13, 2017 by Jorie Helms
Blogger and video personality Danny Lipford joined volunteers from the HBA of Greater Tulsa Remodelers Council and the HBA's charitable foundation for a community service project that he plans to feature in a December episode.
The Today's Homeowner cast and crew is partnering with the Oklahoma volunteers to create an inviting outdoor living area at Manna House, a residence that assists young women transitioning from foster care to adulthood.
The work is attracting the attention of local media, as Good Day Tulsa filmed the work for one segment and Tulsa World featured a story as well.
All of the projects, how-to steps, spirit of service and the big reveal will be documented and captured for the Today's Homeowner special episode.
In late October, the volunteers met at the Manna House to begin work on new outdoor living amenities for the home.
Crew members and the cast of the show filmed the community service project, funded by the HBA's Charitable Foundation, as part of the Today's Homeowner 20th season tour.
Share and Enjoy :
Posted in Home Builder News | Tagged N/A
Posted on November 10, 2017 by Jorie Helms
Looking for a low-cost, high impact way to celebrate your HBA's role in your community during the year-long commemoration of NAHB's 75th anniversary?
Think about compiling a history of your HBA or partnering with a business or local history group to develop a detailed timeline of growth and development in your community.
The HBA of Greater Cincinnati did just that last year with the publication of "Homeward Bound: A Short Story of the Long History of the Home Builders Association of Greater Cincinnati."
Written by HBA EO Dan Dressman, the book documents the HBA's history from its inception in 1934 to the present and details its important role in helping to shape the Greater Cincinnati region.
"I wanted to write this book primarily because no one had ever captured the interesting history of our association," Dressman said.
The HBA of Greater Cincinnati was founded in the aftermath of the Great Depression. It also helped combat the local housing shortage after World War II.
"We have had a lot of brushes with history over the years," he said.
Dressman said that having meeting minutes from as far back as 1934 helped him a lot in his research. But don't despair if you can't locate your HBA's earliest records. There are plenty of alternatives.
Members are the best place to start when compiling a history, especially those who have been a part of the HBA for many years. Getting a small group of long-time members together to reminisce is sure to provide a good launching point.
You should also consider enlisting the assistance of members who are avid amateur historians or who pursue their family history. Detectives at heart, they will thrill to the hunt. And they already know the best places to dig for details.
Lacking expert involvement, where's the best place to start? You guessed it. Not just a repository for countless cat videos and accounts of alien abductions, the Internet has a vast store of free or low-cost resources.
Begin with a simple search for your HBA. You may be surprised at what you find.
Archive.org is a great free resource providing digital access to millions of texts and hundreds of thousands of video and audio files.
Just a quick search turned up:
And check your own files: A few years ago, NAHB's digital archive turned up information about the London House, which was constructed at the 1960 Ideal Home Exhibition in London by NAHB to showcase U.S. home design and technology.
Old newspaper issues are increasingly available online. Here's a tip: Many public libraries provide free access to subscription services like newspapers.com and/or local newspapers' digital archives. You may even be able to access them remotely using your library card/account.
Additional resources, suggestions and tips:
Many states and cities as well as local and state historic associations maintain online archives.
Don't focus exclusively on digital and online resources; only a small fraction of all potentially relevant resources have been digitized.
Expect the unexpected. A good history tells the whys and wherefores, zooms in on the details that provide texture, context and relevance, and may even unearth some figurative skeletons along the way.
Be sure to share your project with NAHB. Contact Camilo Cuba to learn more.
Share and Enjoy :
Posted in Home Builder News | Tagged N/A
Posted on November 7, 2017 by Jorie Helms
Pneumatic nailers, more commonly referred to as nail guns, have certainly made work more efficient, but their speed and power has led to serious injuries on the job.
Nail guns are a leading cause of injury for carpenters and responsible for an estimated 25,000 work-related emergency room visits each year.
This video describes some critical dos and don'ts of nail gun use and is available in English and Spanish. You can share it and the accompanying handout at your next worksite safety meeting.
Nail Guns: How Do Injuries Happen?
Unintended nail discharge from double fire

Unintended nail discharge from knocking the safety contact with the trigger squeezed

Nail penetration through lumber work piece

Nail ricochet after striking a hard surface, metal feature or wood knot

Bypassing safety mechanisms
To view other Video Toolbox Talks and download the printable handouts, visit nahb.org/toolboxtalks. All are available in English and Spanish. Be on the lookout for more safety videos coming soon.
Share and Enjoy :