Posted on May 30, 2018 by Jorie Helms
Don't get caught short underestimating the still evolving wave of demand for single-family homes and communities.
By John McManus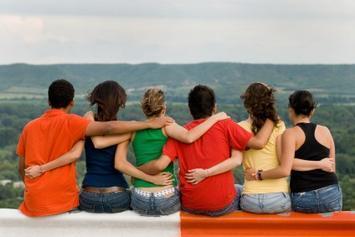 Can two statements that contradict each other both be true?
When it comes to Millennials, evidently paradox may be the rule, not the exception.
For instance, age is just a number.
And, demographics is destiny.
So, if age is just a number, which would help explain how 35 might in fact be the new 25, then how can the other statement--that demographics is destiny--also be valid? Age, after all, is a building block of demographics, the science of people patterns.
Remember, demographics technically refers to people and household patterns, and demographically-defined generational cohorts have to do with birth-rate cycles, which tend to encompass subsets of people who share values, attitudes, preferences, and behaviors we generally refer to as psychographics for segmentation purposes.
At any rate, conventional wisdom has suggested that Millennials--a generational cohort most demographers would agree includes today's 21- to 37-year-old adults--have been one of housing's bigger unfurling mysteries of the past hundred years or so.
That's because a perfect storm of a profound, life-altering Great Recession, heaps of college-related student debt, social norms around family formation, marriage and children, technology, and workplace transformation have been playing out simultaneously as this cohort has exited post-secondary studies, entered the workforce, and begun to behave as functioning adults in society.
Seldom--in the times since "housing cycles" have come to be a thing--have such materially important variables with such significant potential impact on housing type preferences, means, aspirations, and intentions been up for grabs.
What's interesting is that much of the focus on the latency of Millennial adults in lifestages having to do with pairing up, forming households, forming families, and creating two-parent households with children--the principle demographic engine of any economy--has been on the financial after-effects of the last decade's downturn and slow recovery. A post-traumatic, deeply indebted, urban-centric Renter Nation seemed to be on the verge of changing how housing, communities, and neighborhoods would work in America.
Not so much.
Age was just a number. And, demographics was destiny. As Millennials crossed the 35-year-old threshold, they've seemed to double-down on more historically common housing preference choices and preferences.
And the funny thing is, it's not all about finances, career trajectories, and economics in the wake of the Recession's destructive effects. Here's a piece from New York Times contributor Roni Caryn Rabin that explores how many Millennials have chosen to wait to form couples and create families with almost entirely different motivations.
Sociologists, psychologists and other experts who study relationships say that this practical no-nonsense attitude toward marriage has become more the norm as women have piled into the work force in recent decades. During that time, the median age of marriage has risen to 29.5 for men and 27.4 for women in 2017, up from 23 for men and 20.8 for women in 1970.
Both men and women now tend to want to advance their careers before settling down. Many are carrying student debt and worry about the high cost of housing.
They often say they would like to be married before starting a family, but some express ambivalence about having children. Most important, experts say, they want a strong foundation for marriage so they can get it right — and avoid divorce.
"People are not postponing marriage because they care about marriage less, but because they care about marriage more," said Benjamin Karney, a professor of social psychology at the University of California, Los Angeles.
Now, this central insight on shared values--values about the marriage and family relationship--can be an important engagement point for residential builders and developers who seek attributive moments and points of traction with potential home buying customers.
What's more, the demographics going forward are one exceptionally robust prospect for community and home developers who're able to crack the code of price, product, location, and customer care.
The Zelman & Associates team of analysts' latest The Z Report takes a careful look at the data dashboard on the vanguard group of Millennials, those who've crossed the 35-year-old threshold and are now in the 35-to-44 year-old age segment for housing type. The conclusion the Zelman report reaches--which you can sample for free by clicking on this link--is nothing short of astonishing:
"Over the last five years, 69% [of 35-44 year olds] have chosen single-family living versus just 25% for multi-family. Thus, a 35-44 year old is 2.7 times more likely to skew towards the single-family lifestyle. With outsized growth forecasted for this age cohort at the expense of weakening trends for younger peers, to us, it is clear that demand for single-family housing should outpace multi-family, even after considering any secular trends related to young adults forming families later in life. We do not believe that this is appreciated by the vast majority of housing market analysts and investors."
Are you ready for the wait-and-hurry-up generation?
Share and Enjoy :
Posted in Home Builder News | Tagged N/A
Posted on May 29, 2018 by Jorie Helms
Statistics show that only 2% of your website visitors complete the online contact form. NAHB Remodelers would like to help you build amazing content to successfully convert visitors to leads.
Led by speaker Bobby Tsui of Inbound Mill Inc., the webinar From Content to Conversion: Building a Killer Website, set for 1-2 p.m. on Wednesday, May 30, will help participants:
Identify the latest tools and technologies to help you develop a dynamic website
Review the types of content that make your website more appealing to customers
Describe how to convert website visitors into viable business leads
Participants can earn one hour of continuing education credits for these 12 NAHB designations: CAPS, CGA, CGB, CGP, CGR, CMP, CSP, GMB, GMR, Master CGP, Master CSP and MIRM.
Registration is open until 3 p.m. ET (12 p.m. PT) May 29. For registration questions, contact Sheila Coble at 800-368-5242 x8057.
This free webinar is brought to you from NAHB Remodelers because May is National Home Remodeling Month and the month's sponsors: Amerifirst, BuildDirect and Paslode.
Share and Enjoy :
Posted in Home Builder News | Tagged N/A
Posted on May 9, 2018 by Jorie Helms
Home owners spent more than $152 billion in remodeling projects in 2017. And this year is projected to be even busier for the remodeling industry, which typically kicks into high gear each year as the warmer weather of spring sets in.
That's why May is the best time to celebrate National Home Remodeling Month — an opportunity for remodelers and home builders across the country to promote their businesses and raise consumer awareness of the benefits of hiring a professional remodeler to get the job done.
For members of NAHB Remodelers, building a strategy couldn't be easier: They have access to a step-by-step guide for National Home Remodeling Month and tips to maximize promotion efforts, as well as an online toolkit filled with free resources, including:
Social media graphics and sample posts

A consumer brochure on finding the right professional remodeler

An infographic highlighting aging-in-place statistics

An article about the benefits of green remodeling

Lists of top remodeling projects
Additionally, NAHB Remodelers is hosting five free professional development webcasts in the month of May exclusively for NAHB Remodeler members. The webcasts will be held May 1, 8, 15, 22 and 30, and each will begin at 1 p.m. ET.
National Home Remodeling Month is sponsored by Amerifirst, BuildDirect and Paslode.
For questions about these members-only resources, contact remodel@nahb.org. You can also join the NAHB Remodelers Facebook and LinkedIn groups for continued discussion and to share ideas. Or to learn about joining NAHB Remodelers, visit nahb.org/whynahbr.
Share and Enjoy :
Posted in Home Builder News | Tagged N/A
Posted on April 19, 2018 by Jorie Helms
Fort Worth, Texas - Acme Brick Company is celebrating the company's 127th year in business on April 17th by presenting each employee with two pair of cotton/spandex socks. One pair bears an image of Acme's Brick Boy mascot who makes appearances at various events.  The second pair features the famous Acme red logo.  "Sometimes you need to build top of mind awareness for your company from the bottom up", quipped Acme's Director of Marketing, Britt Stokes.
     Acme was founded on April 17, 1891, just 26 years after the end of the civil war and the same year that James Naismith invented the game of basketball.  Also in 1891 Benjamin Harrison was President of the U.S. and Thomas Edison patented the "transmission of signals electrically" otherwise known as radio!
     Acme had its humble beginnings on the banks of Rock Creek, near the town of Millsap, about 30 miles west of Fort Worth, Texas.  
The company has grown to become the largest U.S. brick company in the world. Acme residential and commercial masonry products are available throughout the U.S., and southern Canada. The company 
has produced brick for well over two million homes during its history and many thousands of commercial, civic and educational buildings. Acme Brick Company has consistently ranked at the top in opinion surveys of the nation's largest homebuilders concerning product quality and product awareness and is the only brick manufacturer that stamps its logo into residential brick products.  All
 residential brick products are supported by Acme's Homebuyer's 100 Year Limited Guarantee.
     Acme now offers many other home-related products: Iron Doors, fire pits and fireplaces, quality grills, outdoor kitchens, traditional fireplaces, natural and man-made stone, wood floors and tile.
Acme Brick company is the nation's largest brickmaker. The company owns 17 brick plants and has 69 company-owned sales offices across 14 states, plus a nationwide network of independent distributors. Acme has been a wholly-owned subsidiary of Berkshire Hathaway, Inc. since 2000.  For more information visit www.brick.com.
For more PRESS information contact: Ron Taylor/Ashley & Taylor Public Relations (817) 874-8206 or taylorpr@spindle.net.
Share and Enjoy :
Posted in Home Builder News | Tagged N/A
Posted on April 9, 2018 by Jorie Helms
For the past several days, there has been a movement at the House of Representatives to try and pass SB 1086, a bill to remove the exemption on Capital Gains.  A lot of attention has been given the issue because the consultant hired to evaluate the exemption recommended its demise.  The Incentive Evaluation Commission instead voted to retain it.
I would like to submit another reason this exemption should remain in place.  It is from my experience as the former Oklahoma County Assessor.
The way ad valorem (property) taxes work is this.  A piece of property is assessed according to market value each year.  Most of the time, this reassessment causes the property value to rise.  This increased assessment results in higher property taxes.
Yet this resultant increase in property taxes is on unrealized gain.  The property in question has not necessarily increased your cash flow and in many instances not at all.  Nevertheless, a person pays property taxes on that unrealized gain.
As most of us know, the largest portion of property taxes goes to Education.
So I submit, the gain on real property has already been taxed for education.  To do so again due to loss of the capital gains exemption will result in double taxation.
SB 1086 is a bad idea.  Let's hope the House of Representatives does not bring it up for a vote.
Mike Means, Executive Officer
Oklahoma State Home Builders Assn
Share and Enjoy :
Posted in Legislative Update , Home Builder News | Tagged N/A
Posted on April 6, 2018 by Jorie Helms
Provided by: Gene Spencer, Director of Underwriting, CompSource Mutual Insurance Company
Contractors often ask, "How do I
protect myself from being held liable for
a subcontractor's workers' compensation claim or getting hit with premium during the premium audit?" The short answer is, understand what constitutes an employer/employee relationship, work with subcontractors you trust and make sure they have workers' compensation insurance.
You become liable for workers' compensation premiums and potential claims when the contractor/subcontractor relationship is, in fact, an employer/employee relationship. To determine if this relationship exists, use the IRS guidelines for actions that establish an employer/employee relationship. The IRS recommends evaluating the entire relationship and consider the degree and extent of control and independence the subcontractor has, and document each factor
Editor's Note: OSHBA has an affinity arrangement with CompSource.
used in making the determination. The premium auditor will look at these and others specific to workers' compensation to determine if premium should be collected for the assumed risk during the policy period.
Keep in mind, you could still be liable for a workplace accident, even if an employee/employer relationship does not exist. This occurs when a subcontractor does not have a valid workers' compensation insurance policy, and one of their employees is injured on your job site. If a valid insurance policy is not in place, the liability rolls up to the contractor. Therefore, it is imperative you always get a Certificate of Insurance before work begins and, when possible, work with contractors you know and trust. Working with a trusted subcontractor reduces your likelihood of having to assume a direct supervisory role with the subcontractor or their employees that could cast you in the role of the subcontractor's employer. Additionally, a reliable partner with an established track record is more likely to maintain appropriate workers' compensation coverage for their employees.
Sometimes, it is necessary to work with new vendors; contractors can still take measures to protect their business, such as:
• Be familiar with what creates an employer/employee relationship
• Know what an authentic Certificate of Insurance looks like
• Know who qualifies to use a Certificate of Non-Coverage
• Get a Certificate of Insurance or Certificate of Non-Coverage well in advance of work being started and set reminders to request updated certificates before they expire
By using these tips when you hire a subcontractor, you can help protect your business. For more information on this or other workers' compensation insurance questions, visit our website at www.CompSourceMutual.comor call one our underwriting, claims or loss prevention experts at (405) 232-7663. 
Share and Enjoy :
Posted in Home Builder News | Tagged N/A